Past winter, I went on a 3 weeks trip in Indonesia with my brother. We wanted to get ourselves a nice tan for Christmas. Done, crossed that off our bucket list!
One of our stop was Bunaken, a pretty sweet piece of heaven in northern Sulawesi island. To get there, we had to take a boat from Manado: a city that is rogue, wow!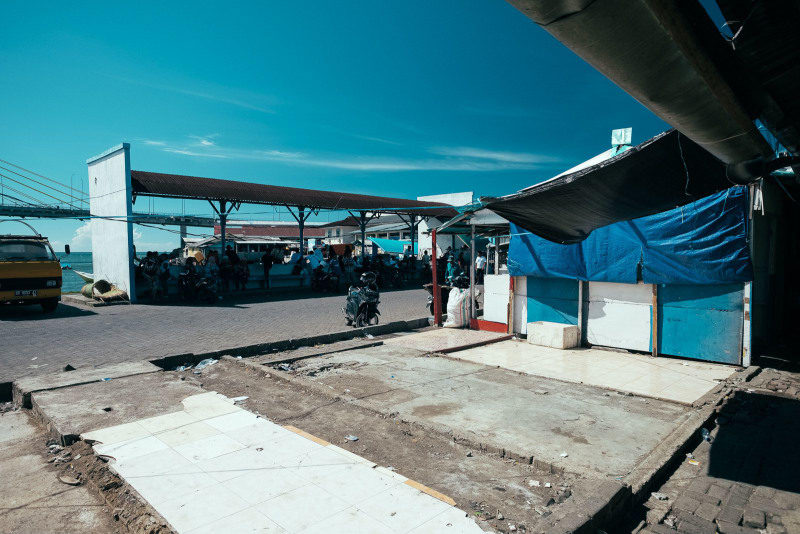 That was a very warm day at noon-time, the light was very bright reflecting heat on all the harbour concrete.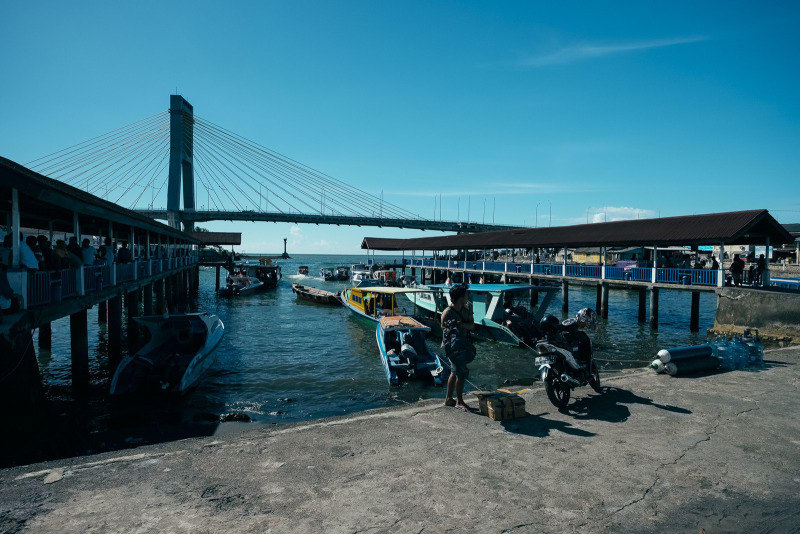 We arrived at lunch time and got lucky to immediately find a nice guy who helped us to figure out which boat was bound for Bunaken. Our improvised local guide brought us to a local cheap place to eat where the food was... local. Haha!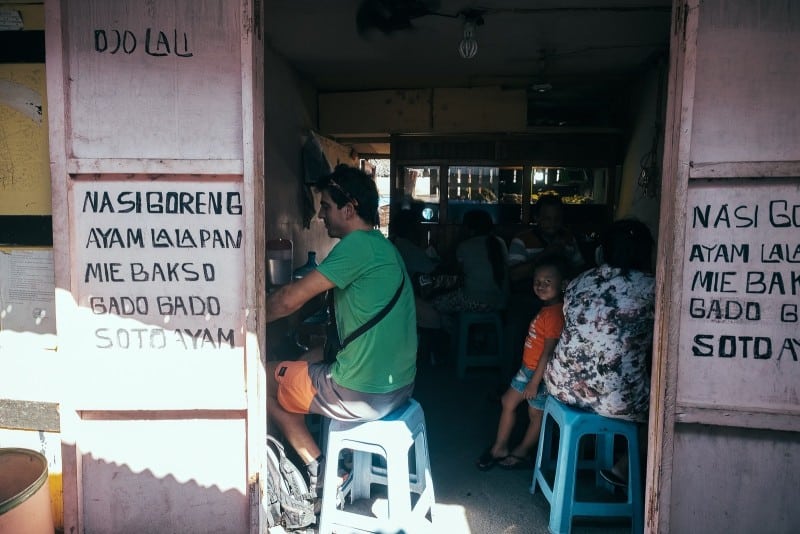 Turned out, we got something like a hour or so before our trip so plenty time to eat, drink, chat and even street photography for my part.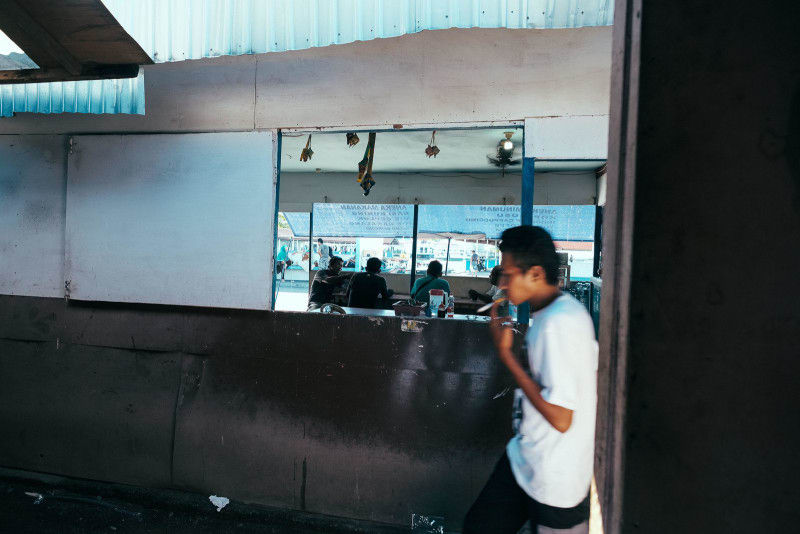 After lunch, I left my bag to my brother and grabbed my camera to capture the new life style that was swarming around us.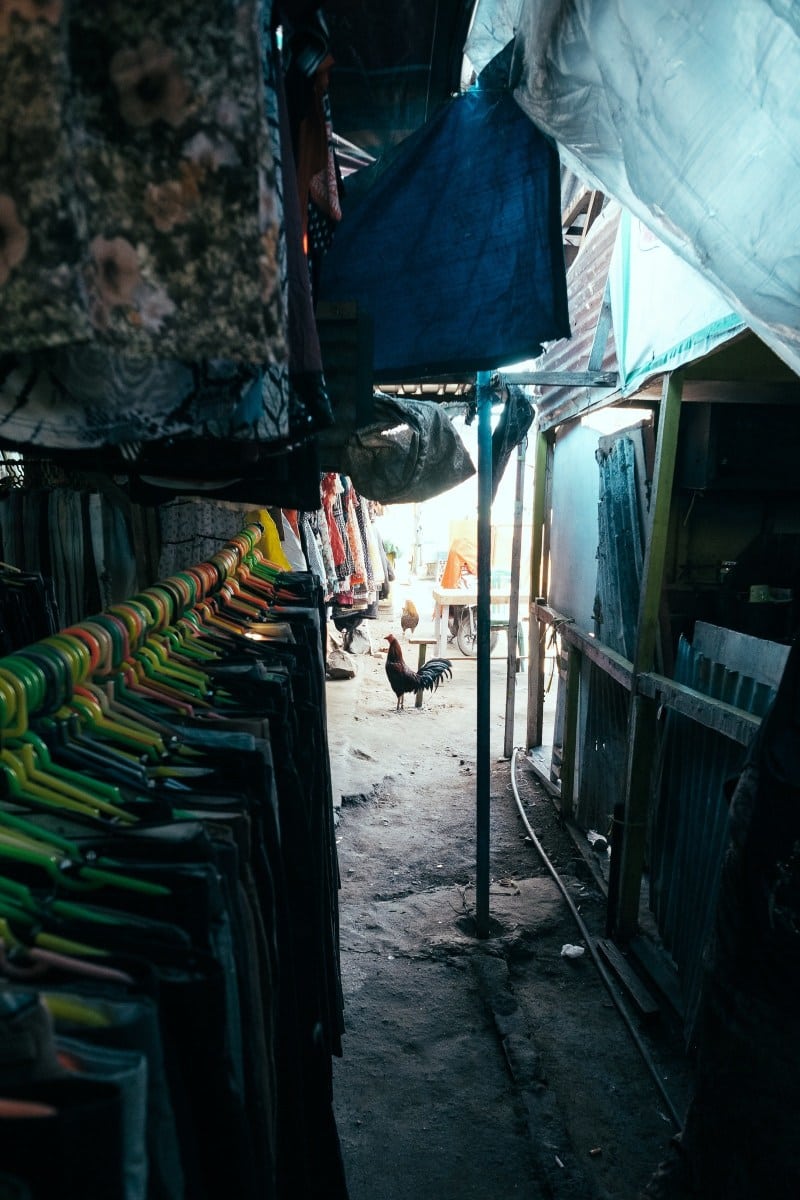 It seems to use to be so hot outside that all structures are very close to cover the alleys from the sun. I could easily guess that people stay there all day with their friends and family.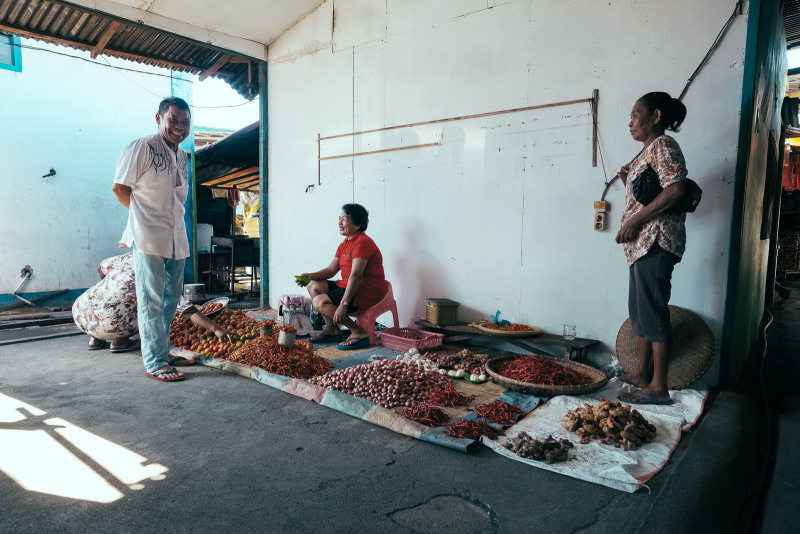 Far away, you could see the Welcome to Manado sign, a local wink to the Hollywood sign.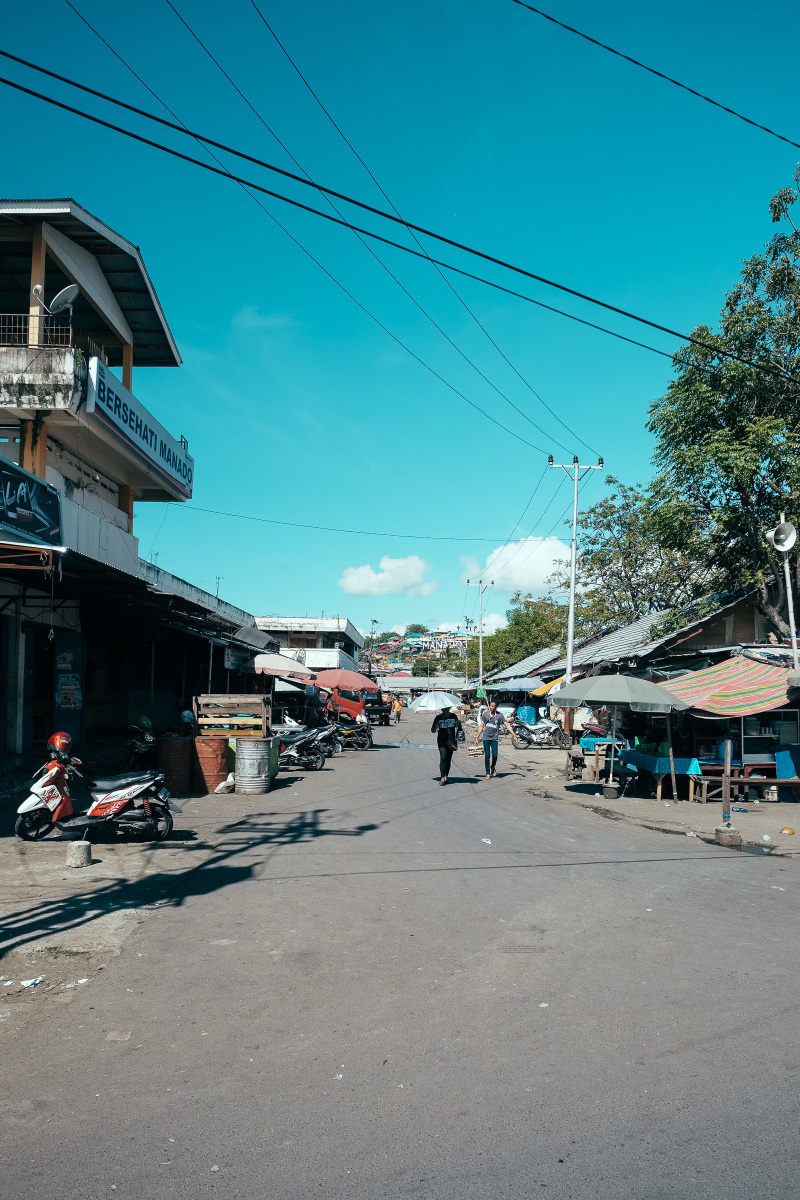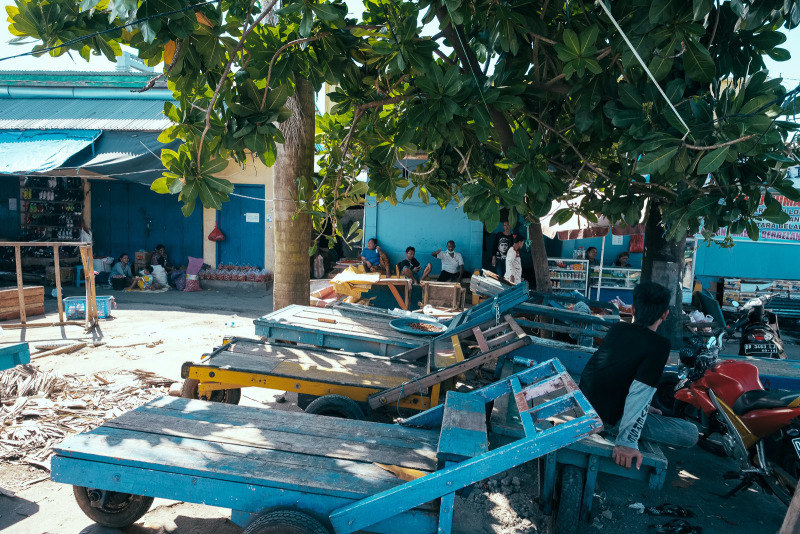 From what I saw when I walked around this part of the street, it looks like the Allium market is big here.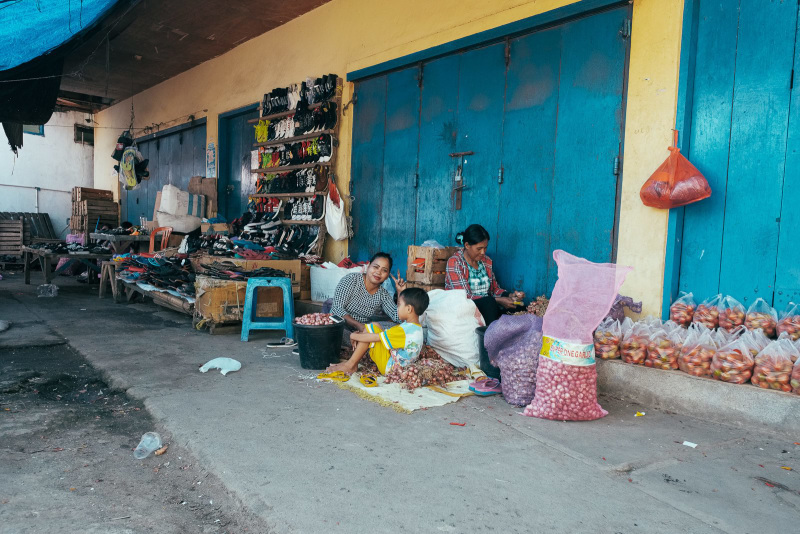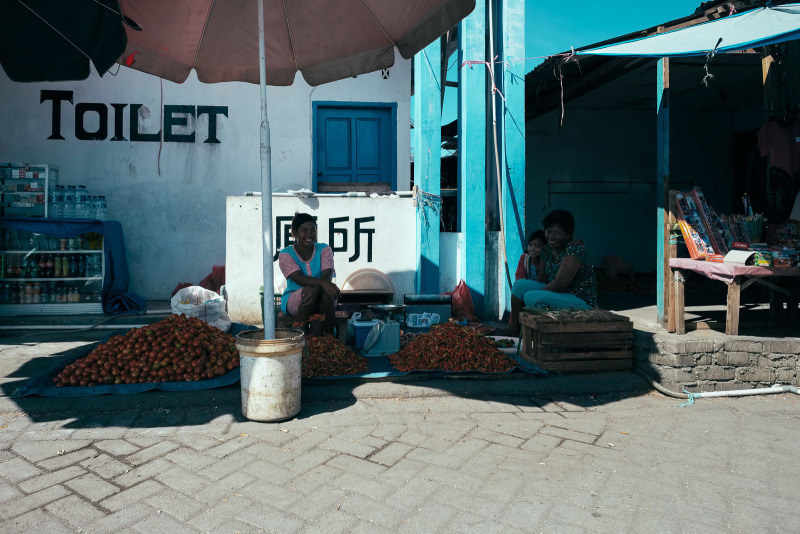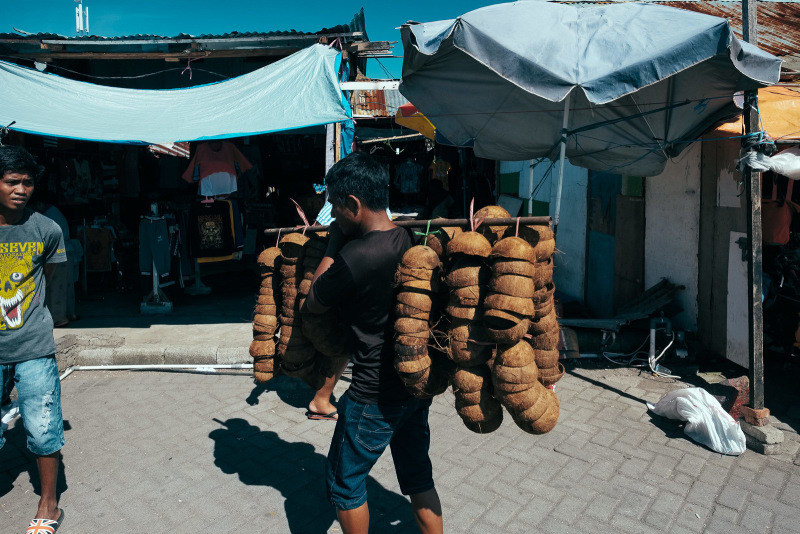 You can't see well from here because of the wide angle but this is the ice-cream delivery guy: the scooter was playing a catchy jingle like the legendary Mister Softee one. Genuine.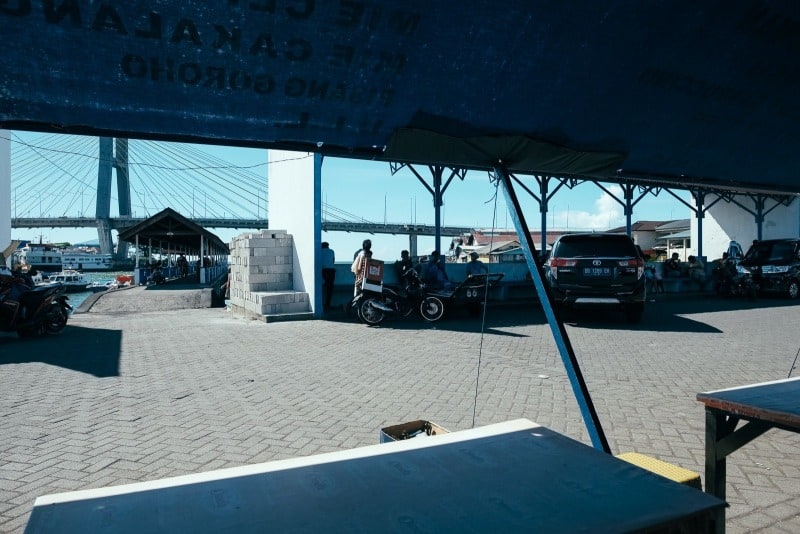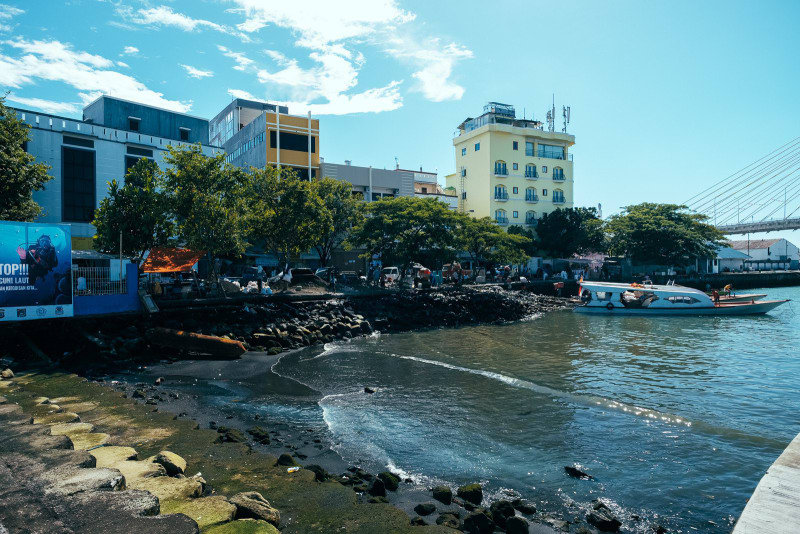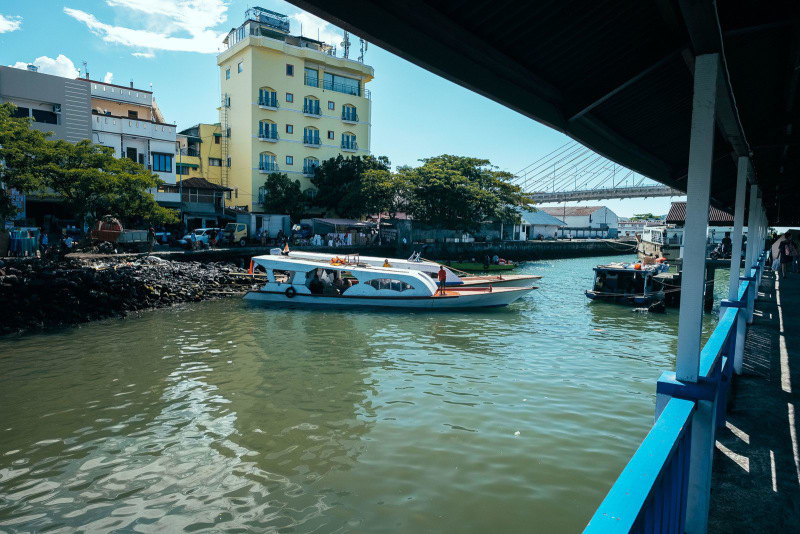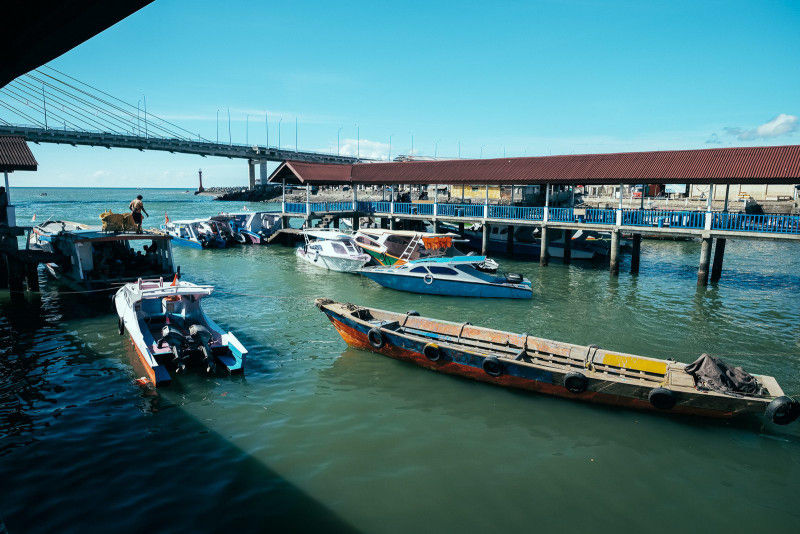 This was a very productive couple of hours in Manado harbour, I'm glad we have stopped there.