Plateau de Bure. I've been there 13 years ago but definitely not with a decent camera nor in the mood to take decent pictures.
Past winter, I went back with my camera and my wide angle with the hope to capture a better memory of this magical place disconnected from the rest of the world that I remembered.
# The Black & White
To get there, we had to reach the very top of the local ski resort and climb atop a very steep slope.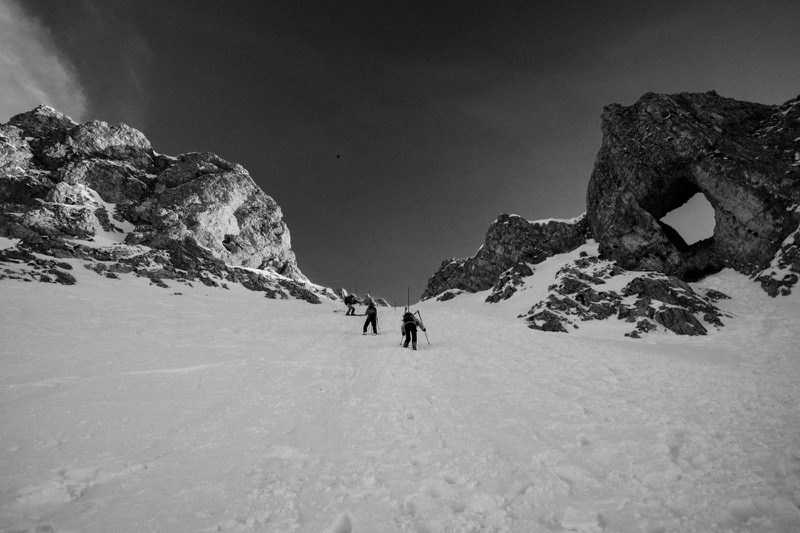 That day was windy and as we were on a plateau, the snow was blowing away on a very regular basis.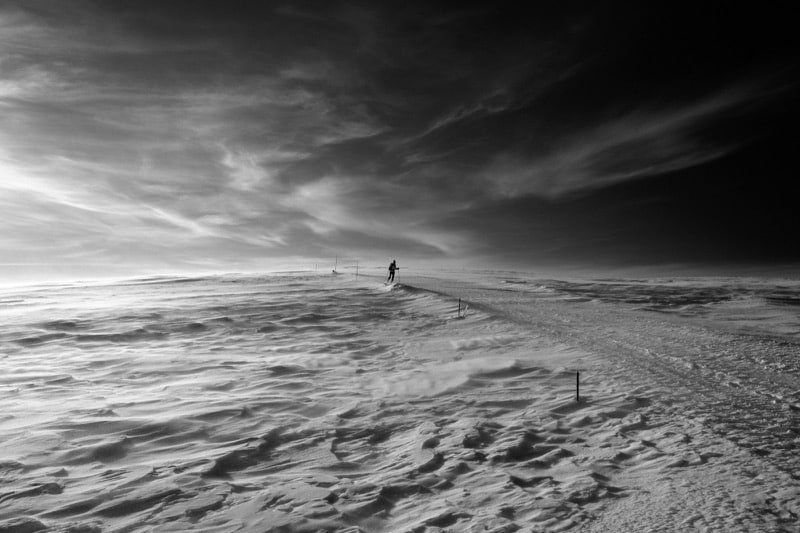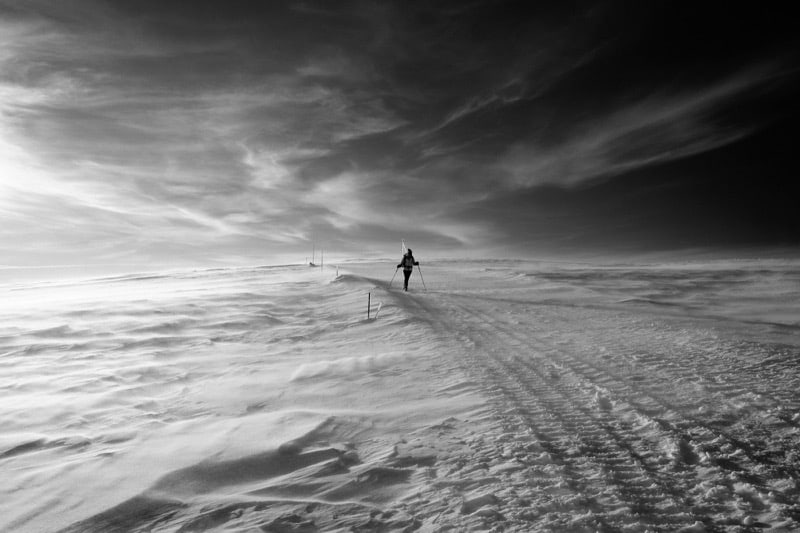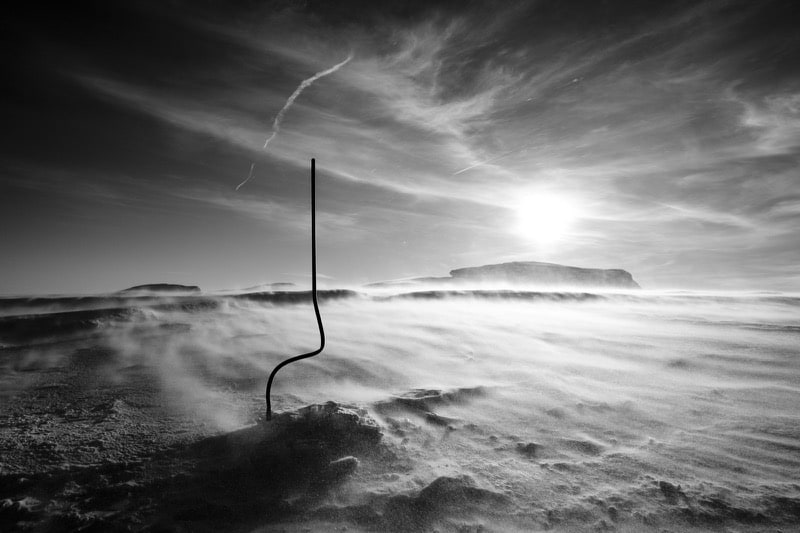 The textures and high contrast really make us believe we are progressing onto another planet's surface.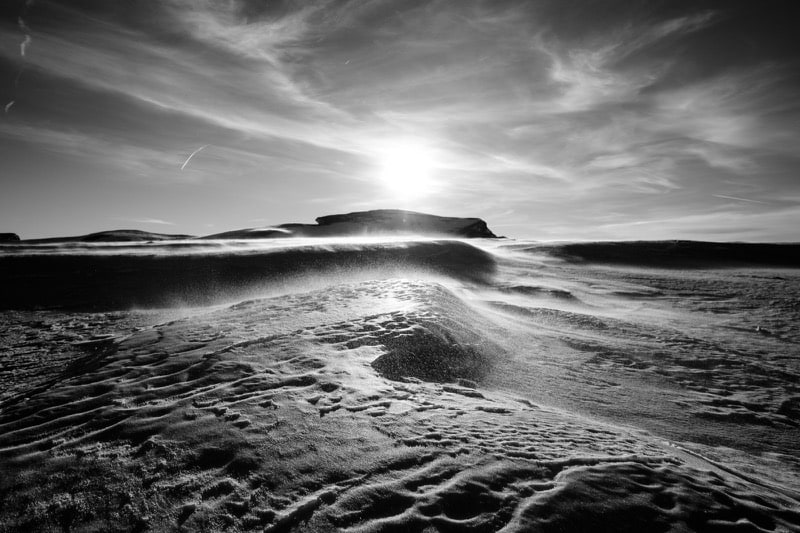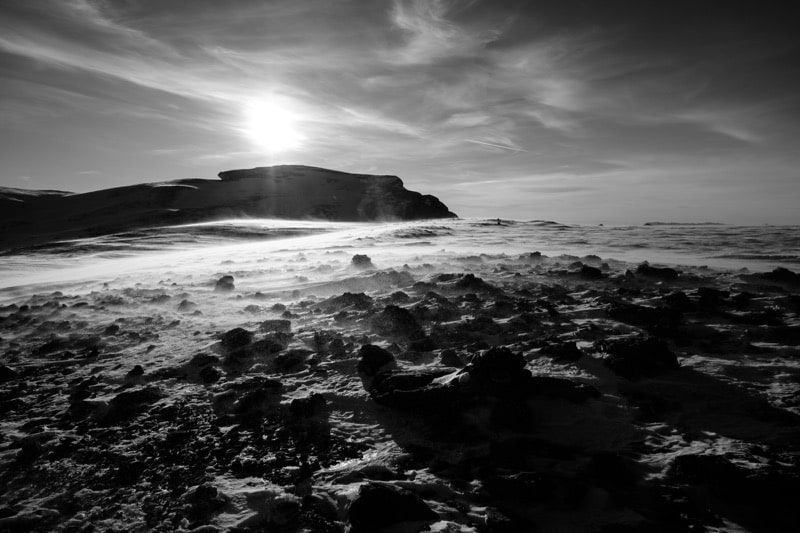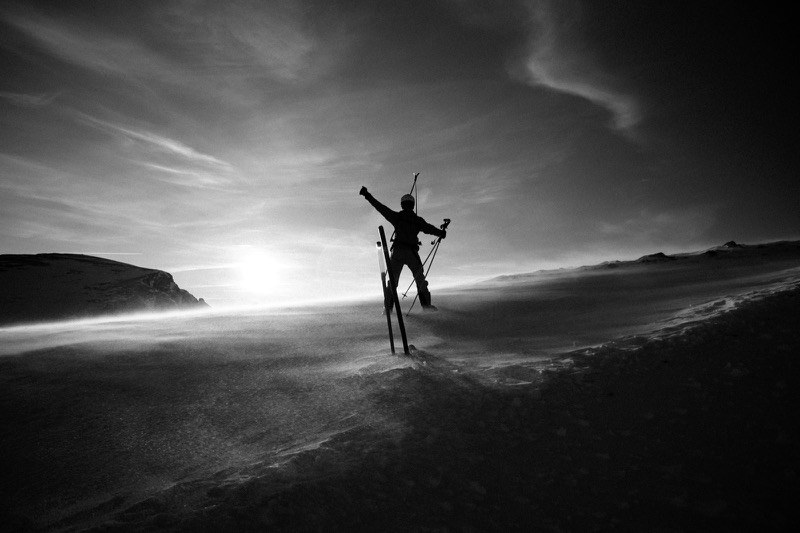 On the plateau, there are 8 big-ass antennas. Very impressive!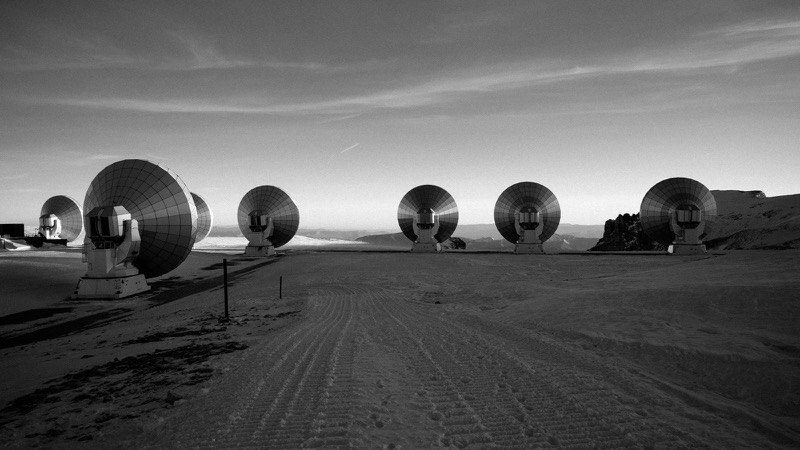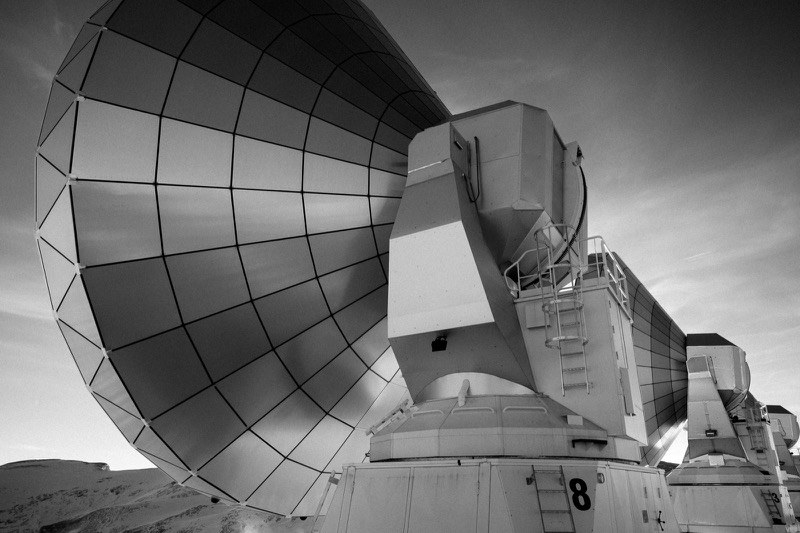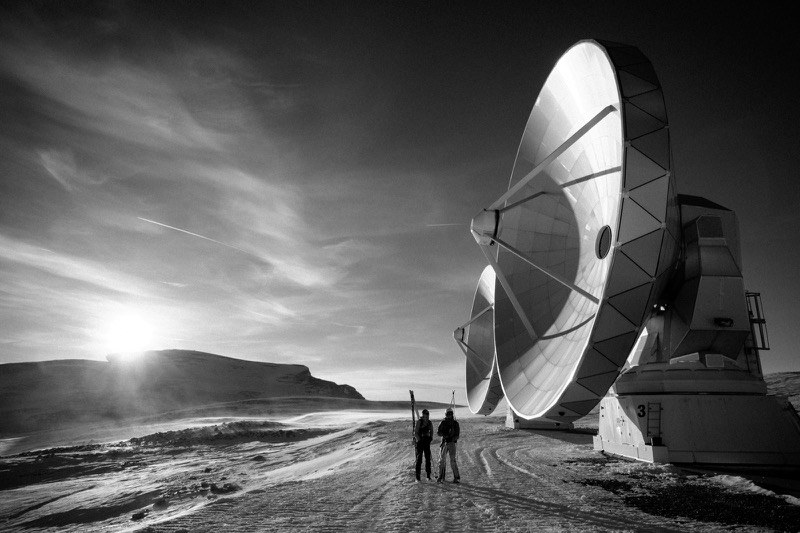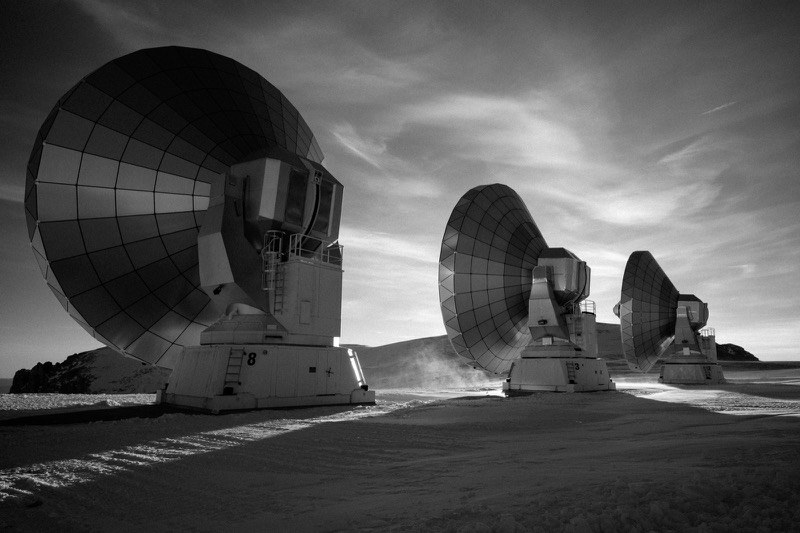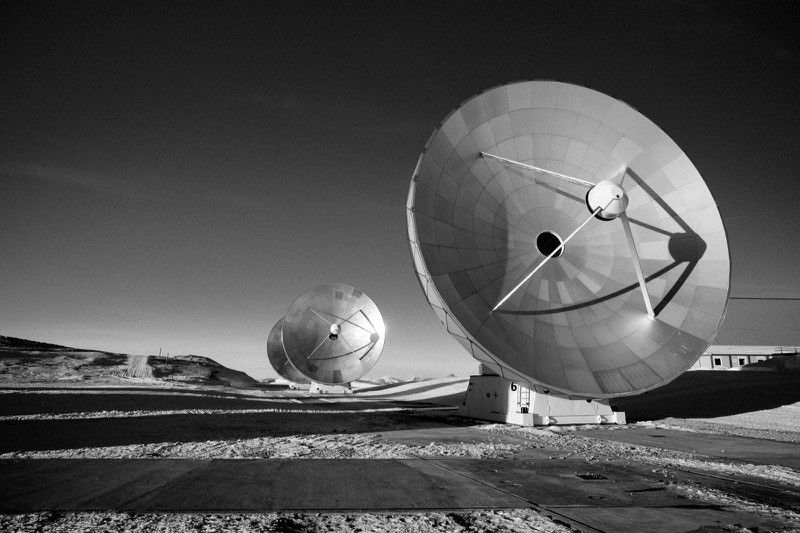 # Colorization
Let's put some colors because even I find the black & white very deep, some other colored photos are very impressive too.
Atop our climbing, the view was outstanding: I took this photo on a way to the plateau. You will see the tricky part of the climbing further in the post.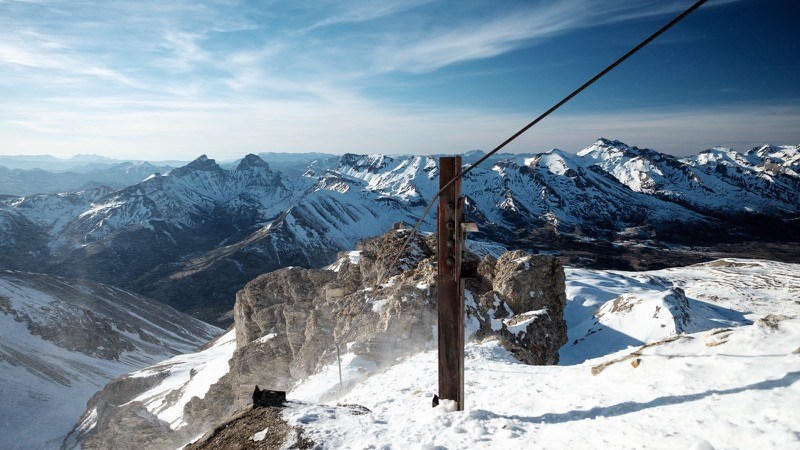 Mandatory family portraits. I had to photojump.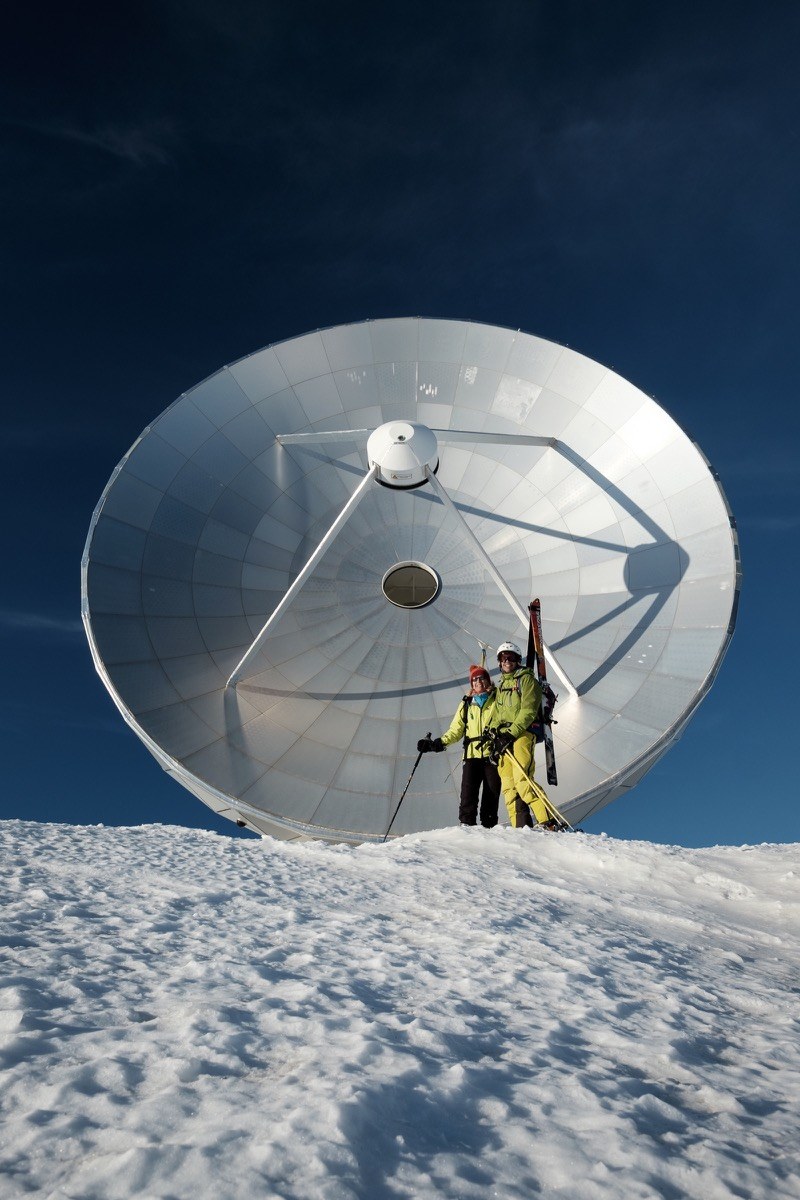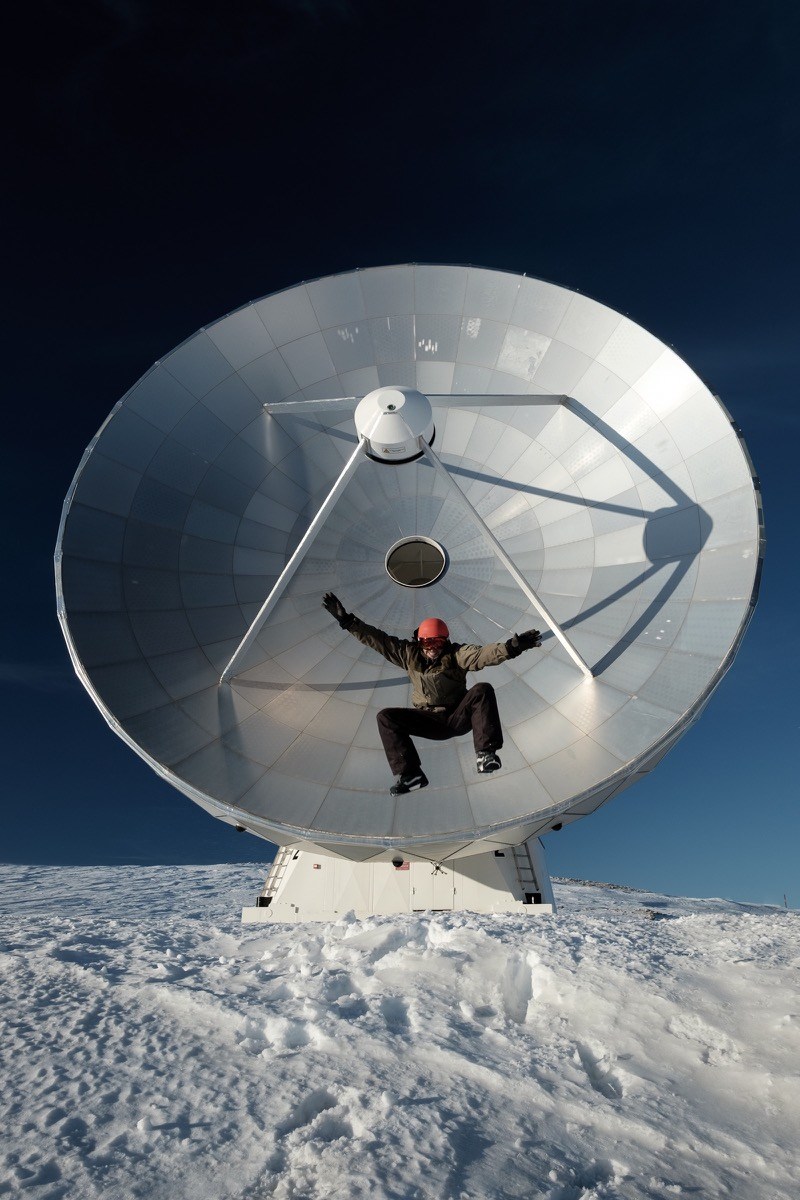 But still, there is a lack perspective about how big an antennae is. You could see at a better scale on this one: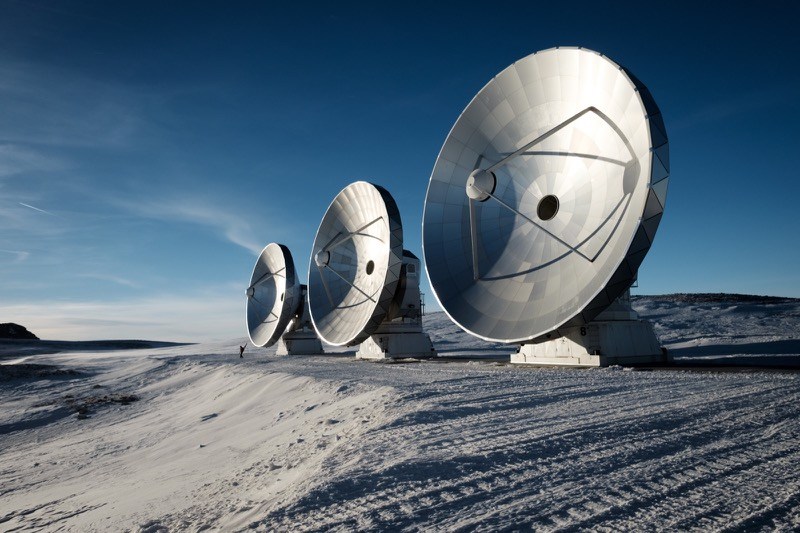 Each antennae has a 15m diameter. When shooting right below to one of them, it turns into amazing minimalistic photography: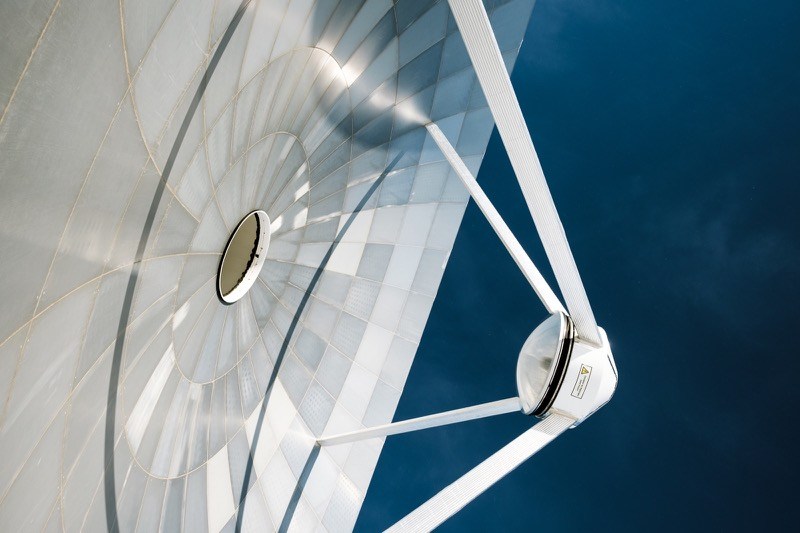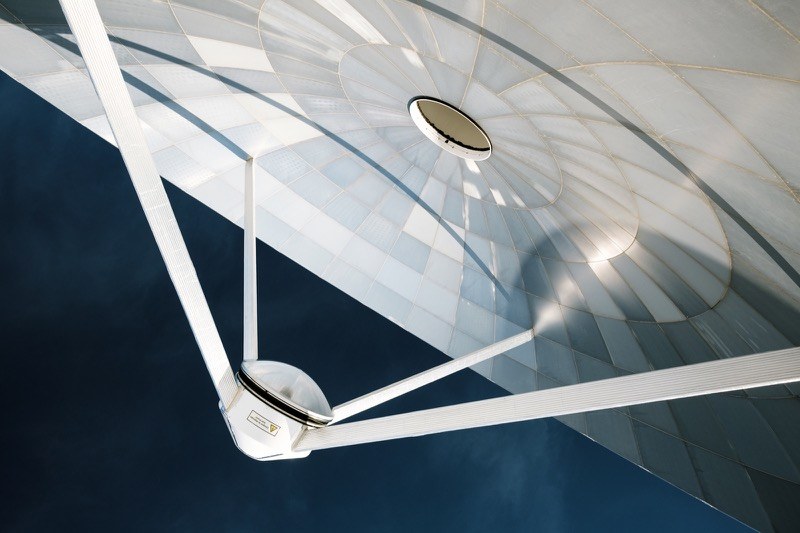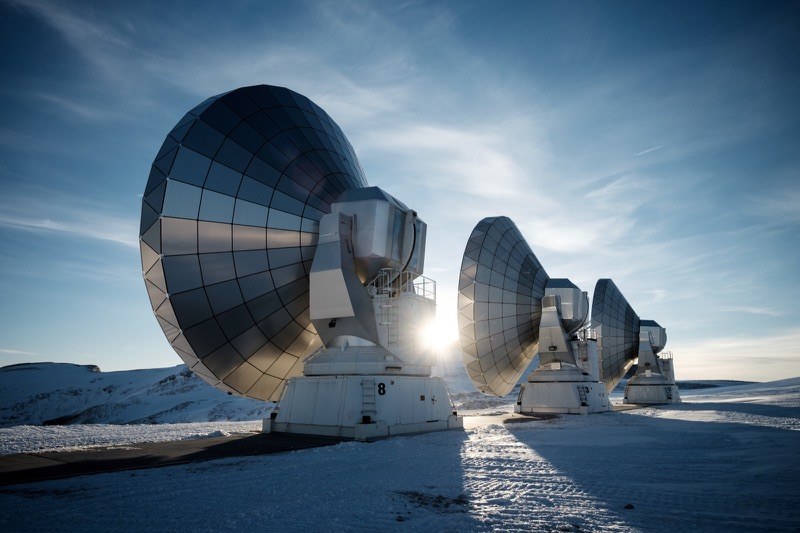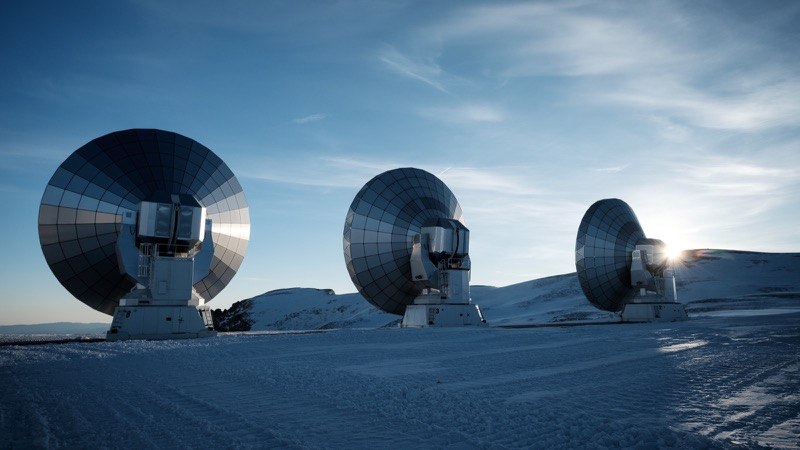 The wind did not stop to blow and the atmosphere became even more unreal when the sun started setting...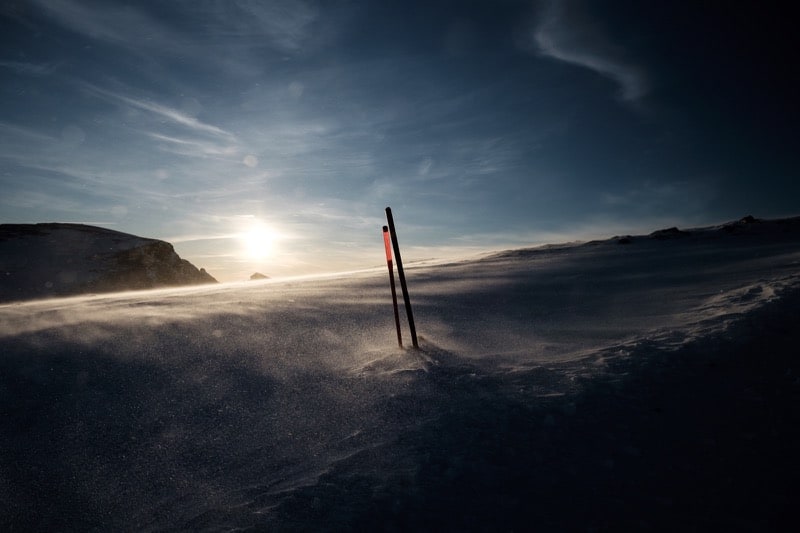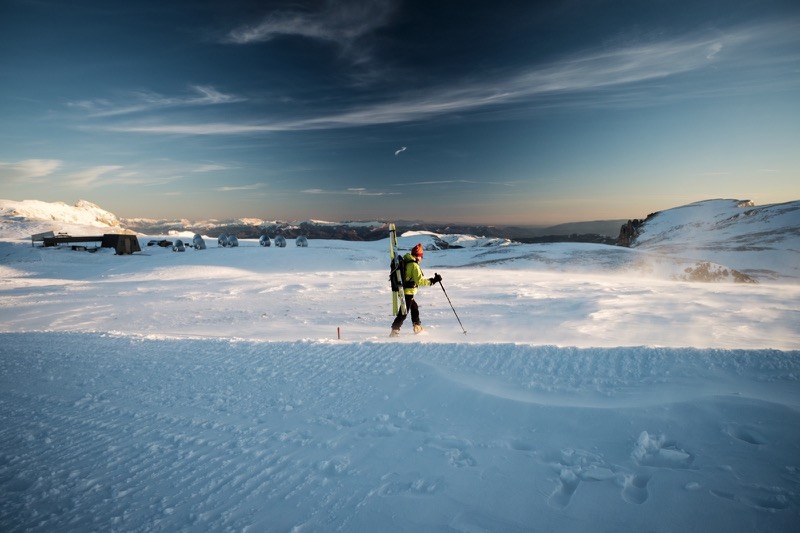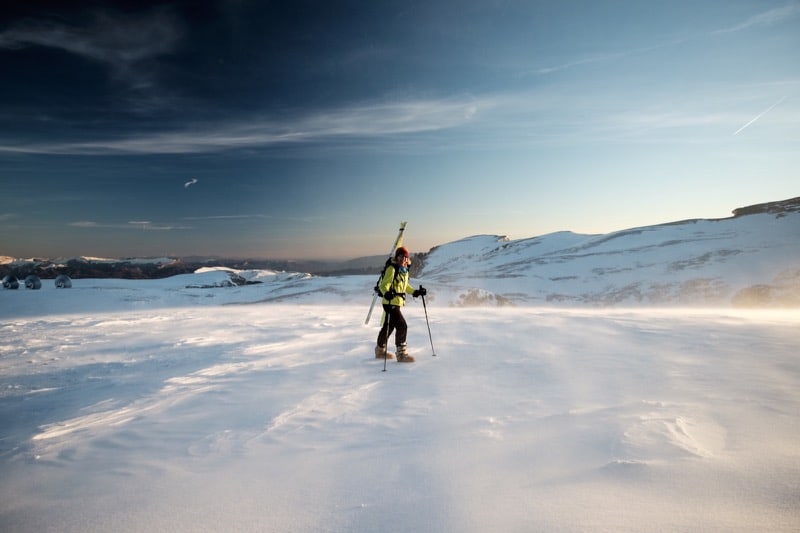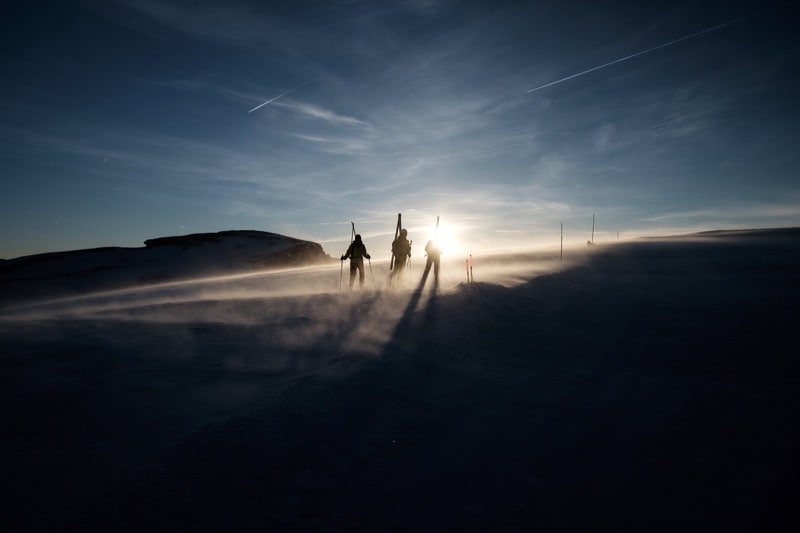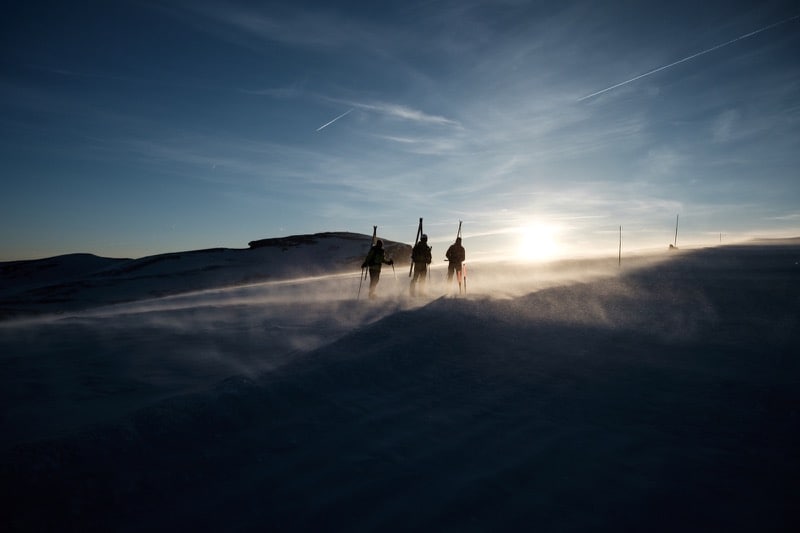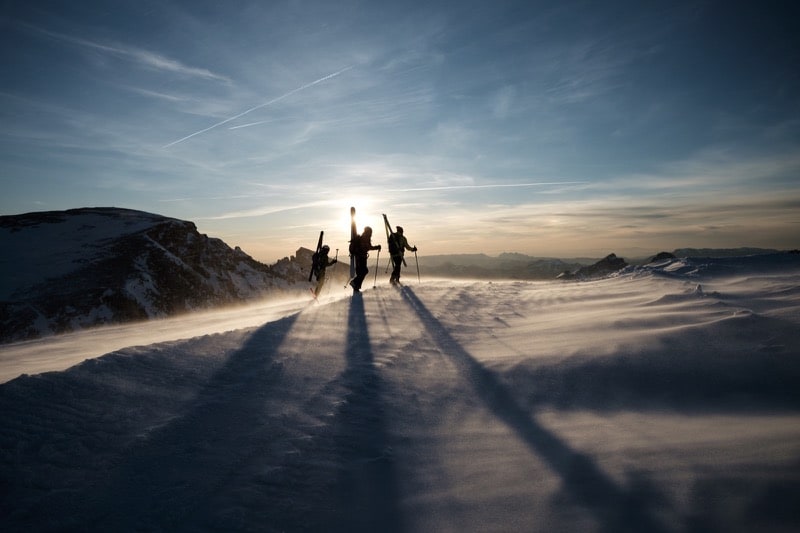 Finally, we headed back and here is the tricky part of the climbing looks like: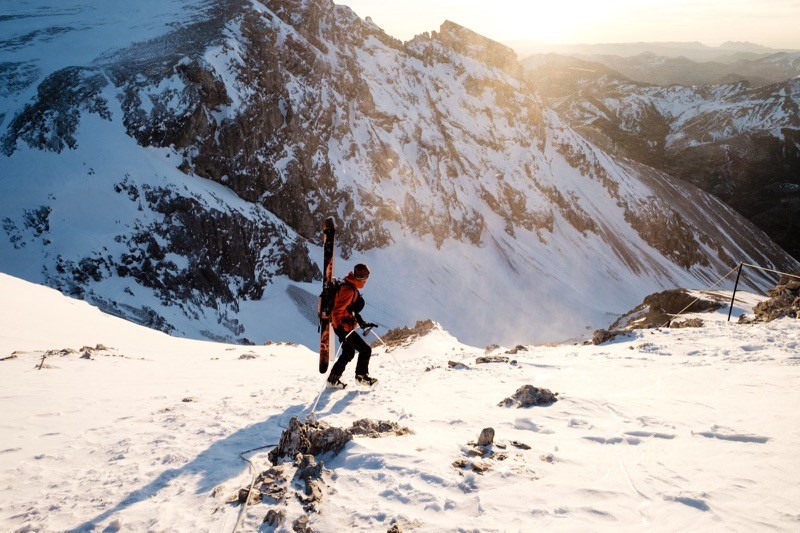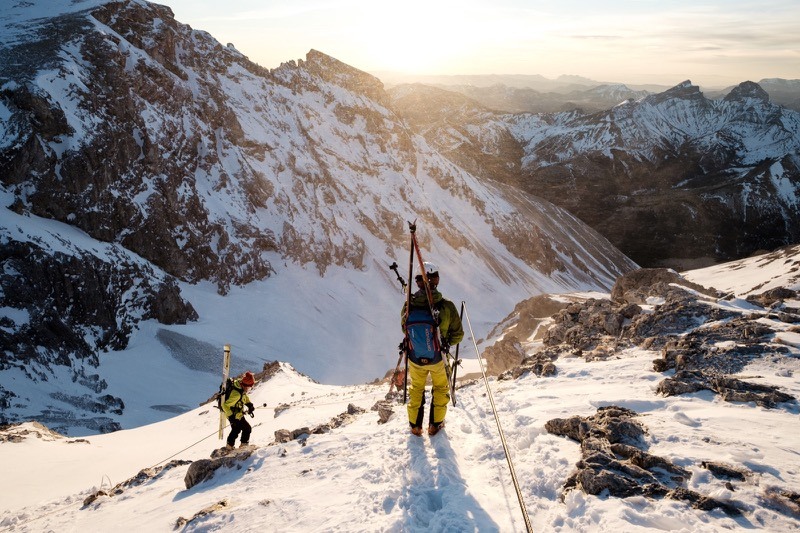 Last panoramic view, one the deepest freedom feeling ever felt.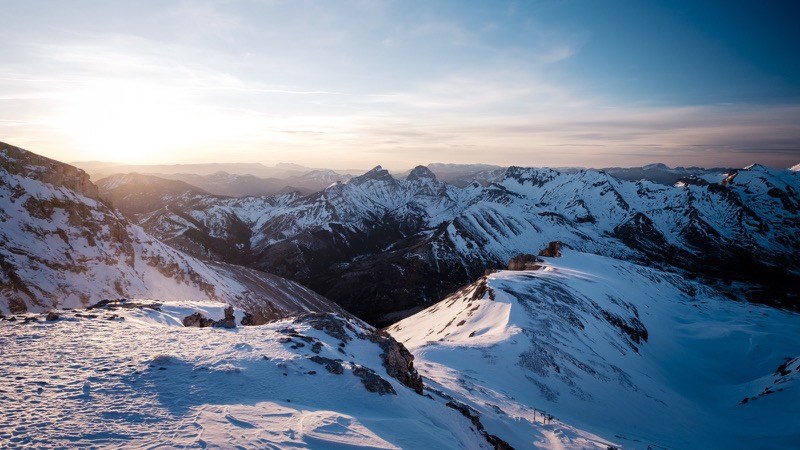 At last, we skied back from the top of the resort, at sunset and with absolutely nobody on the slopes! Memorable souvenir.