Not so long ago, I went another time in New York City but for vacation this time. This time, I had plenty of it, I went with a real wide angle and the WTC main buildings were done.
Architecture photography? Game on!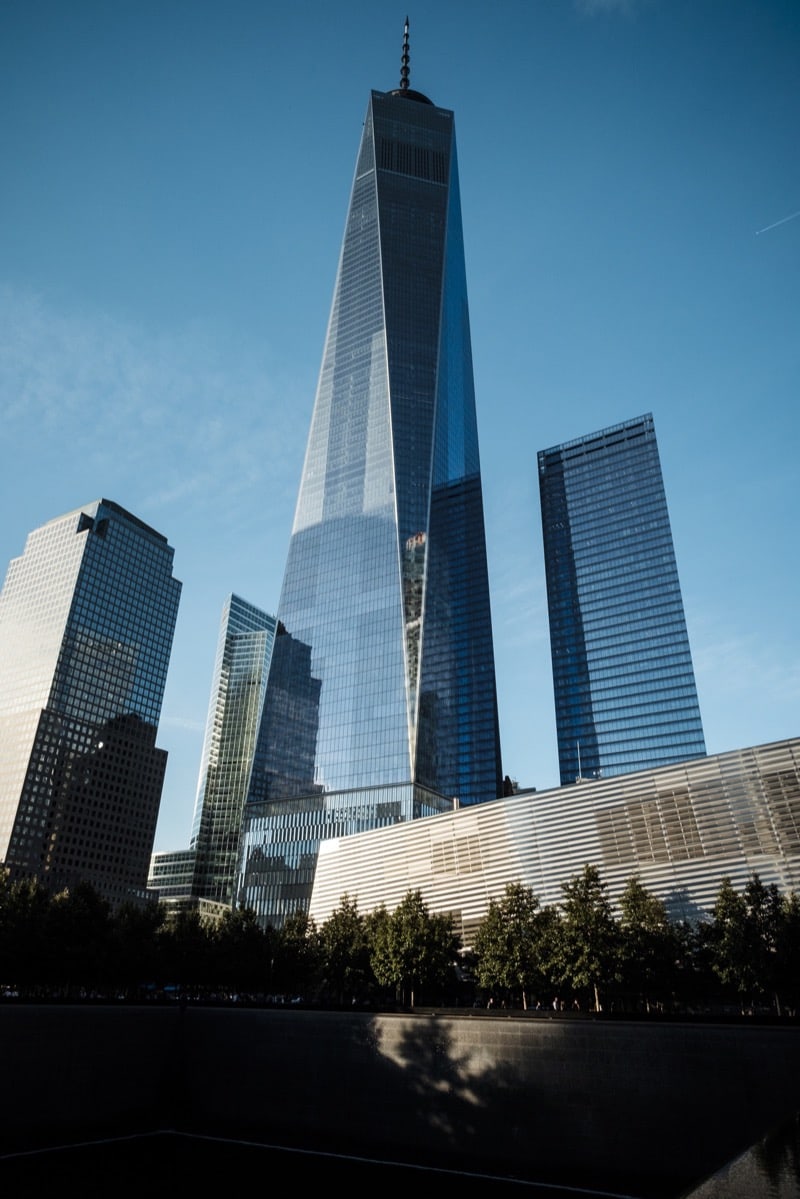 A real deal for architecture photography lovers! Weather was awesome besides!
Here I played with the Oculus ribs, it's a fantastic piece of architectural design by Santiago Calatrava.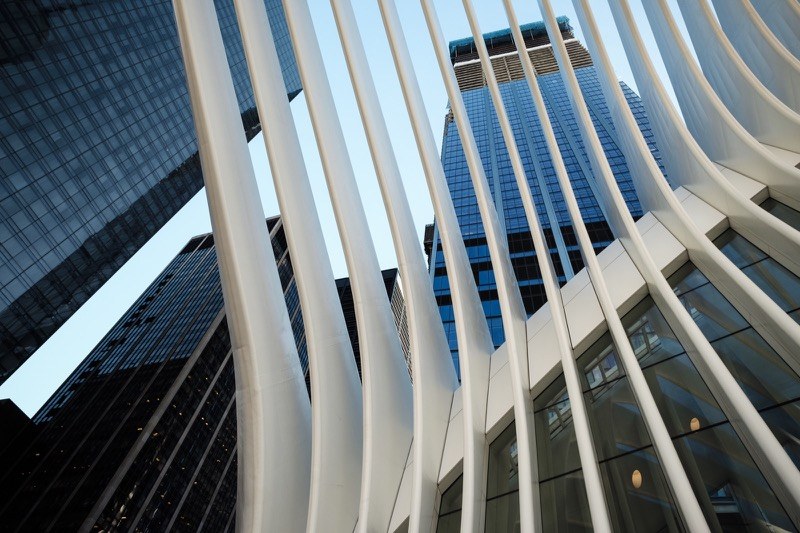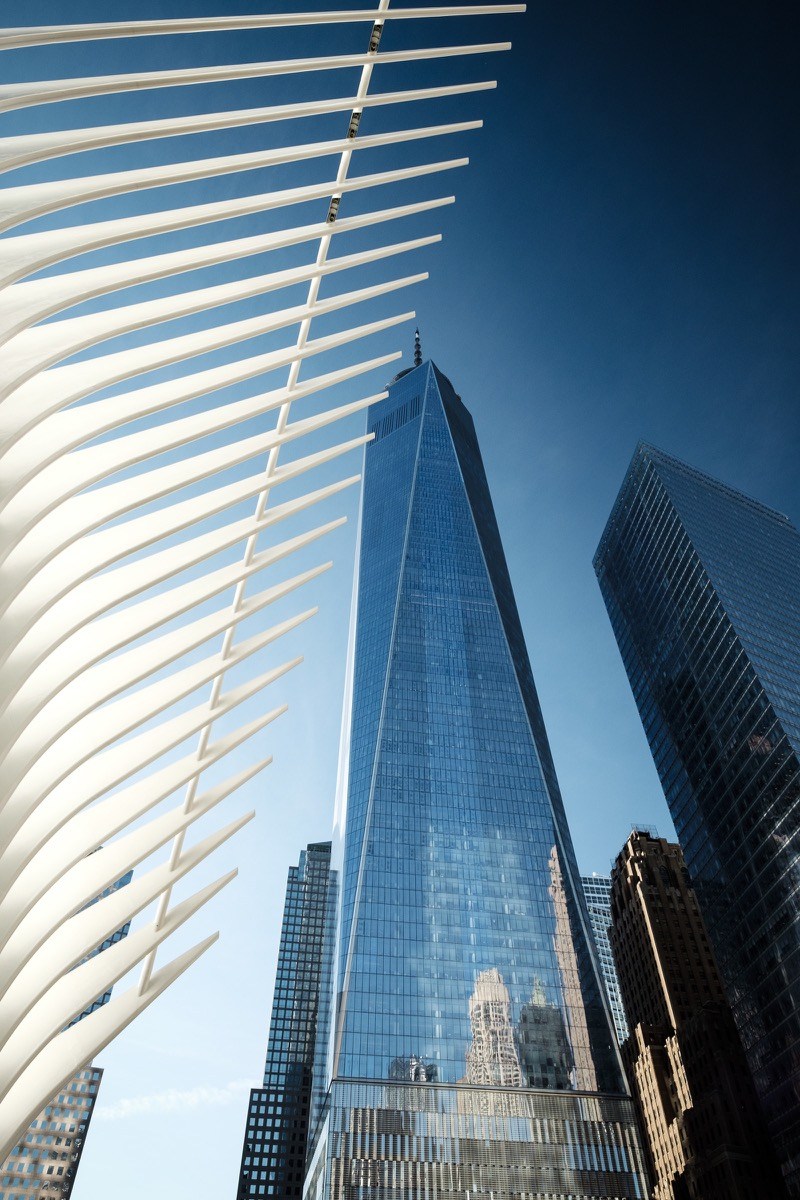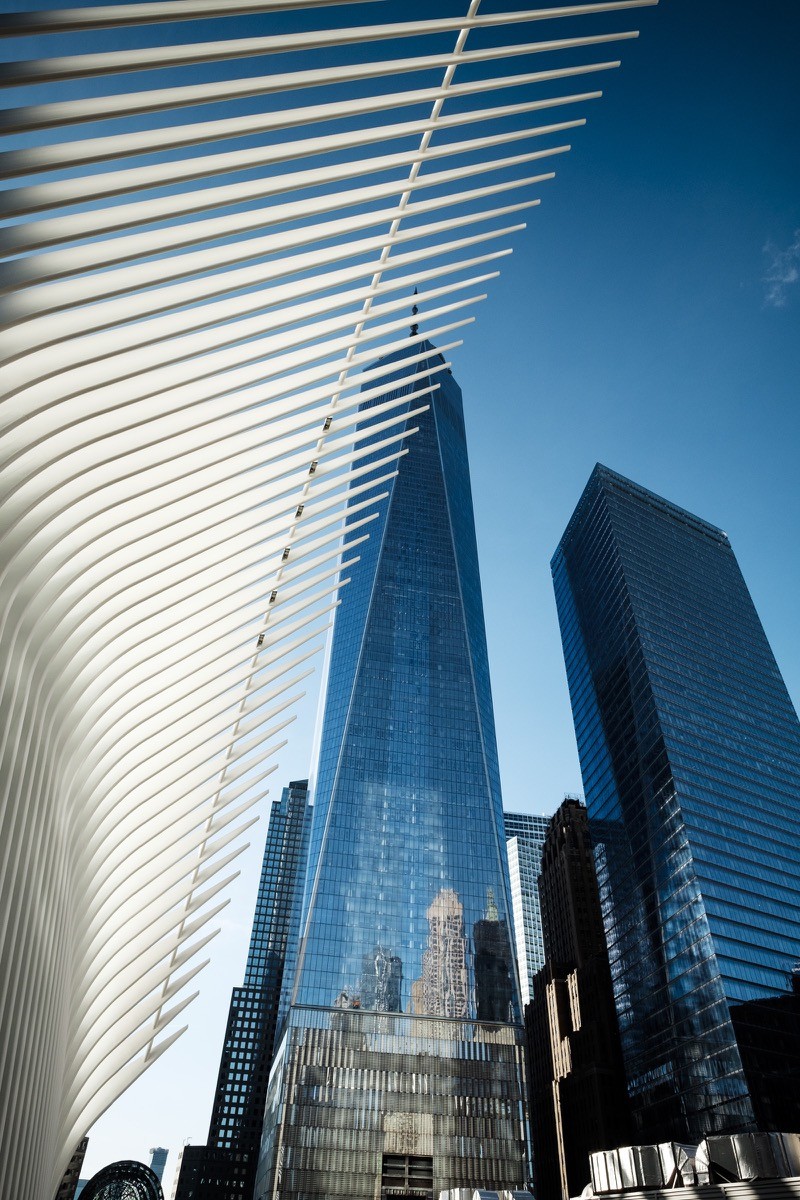 It not very recommended to add a polarizing filter on a wide angle because it could add some contrast aberrations but whatever, the rendering is interesting.
I really love how the tip of the ribs flirt with the top of the One World Trade Center...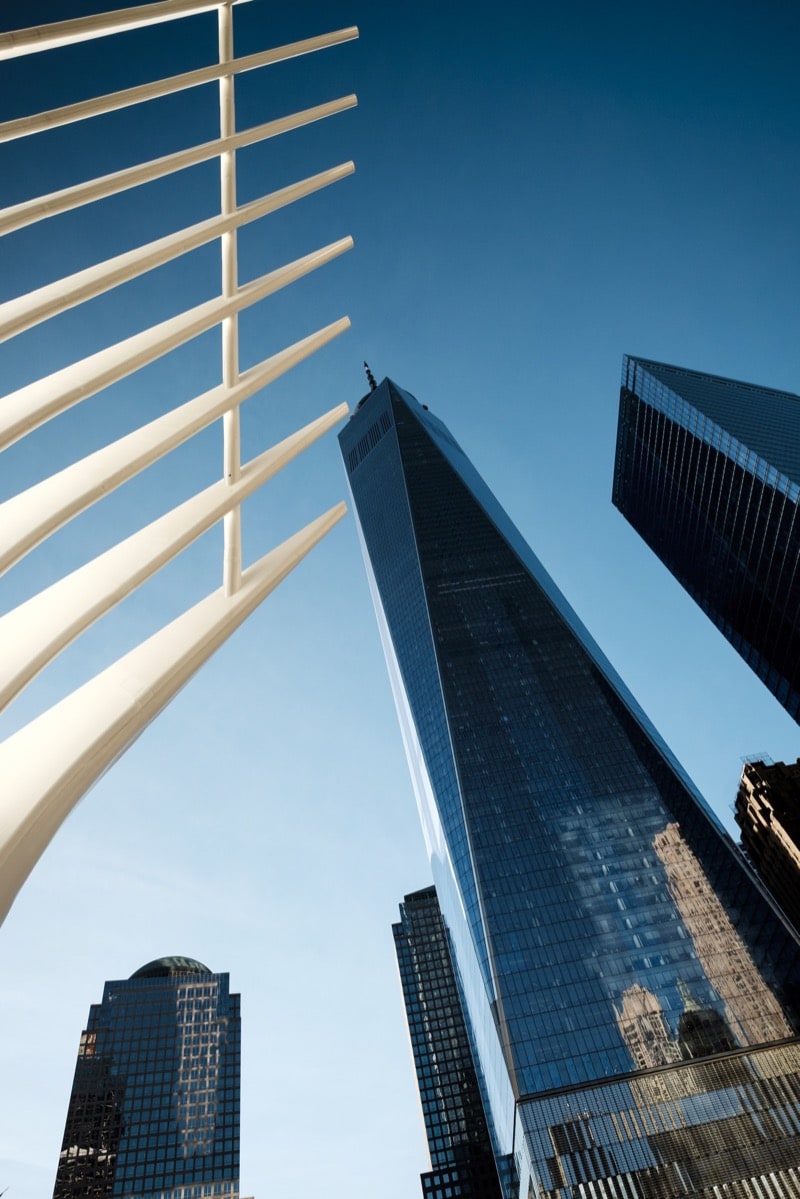 A bit further, there's the Brookfield Place which offers some vintage-designed window reflections.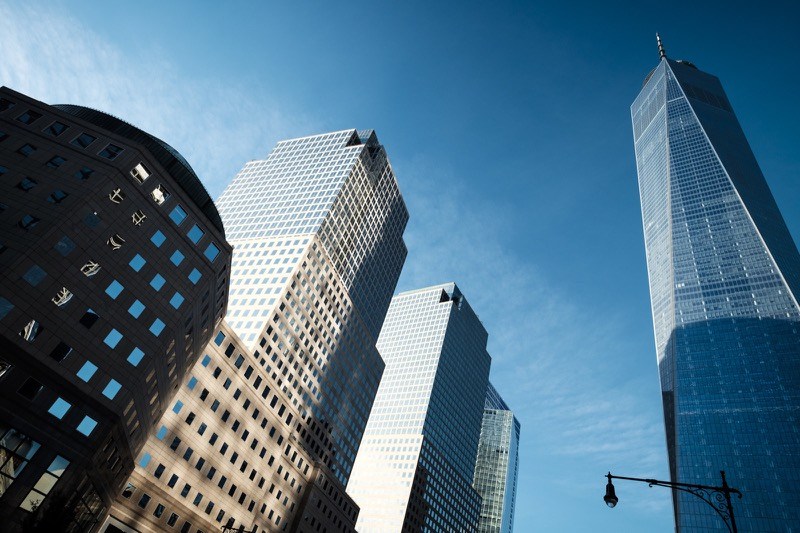 A thing I always loved about New York City is the cohabitation of the new and the old buildings.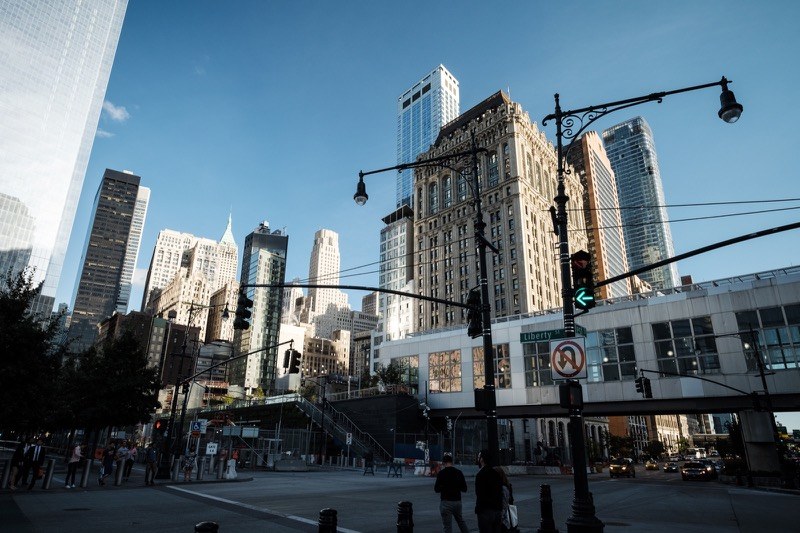 Walking around the Freedom Tower, it gives another view of the Oculus in front of the 3 World Trade Center still being in construction.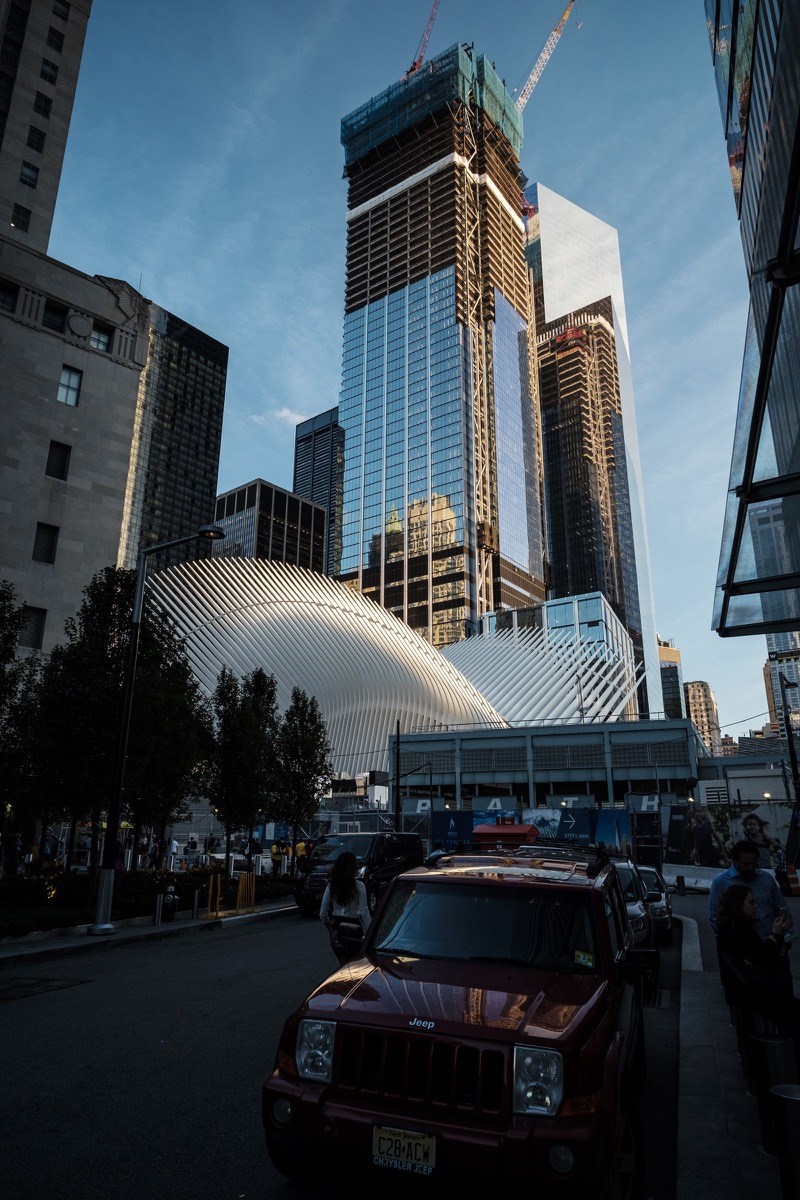 I'll finish this site in-daylight set with the same view of the article cover but this time, with polarization on. You tell me which one you like the most!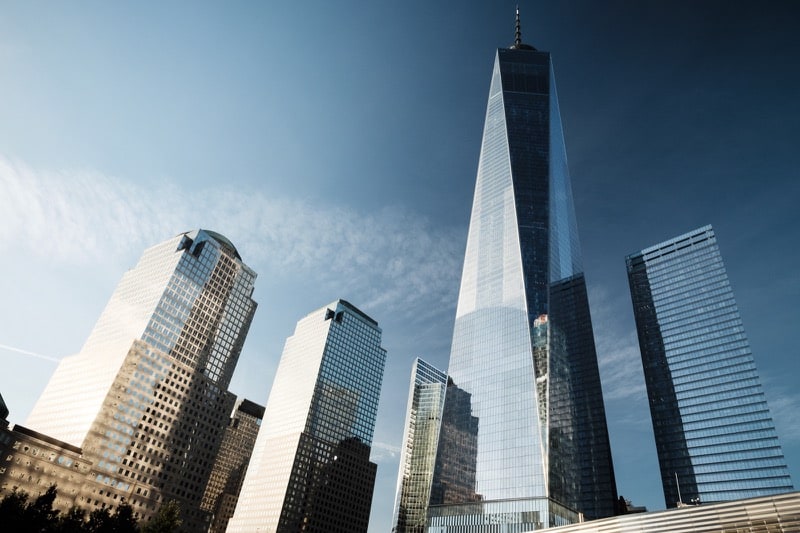 # Observatory
I went up to the Observatory by the end of the afternoon to catch the sunset and it was an incredible moment. The sky was clear and the views amazing.
But as the building is fully pressurized, the offered views are only behind windows... Which brings too many reflections. The view shots I've taken are just okay but not good enough to be showcased here.
However, I managed to do some very cool backlight pictures of the people inside the observatory.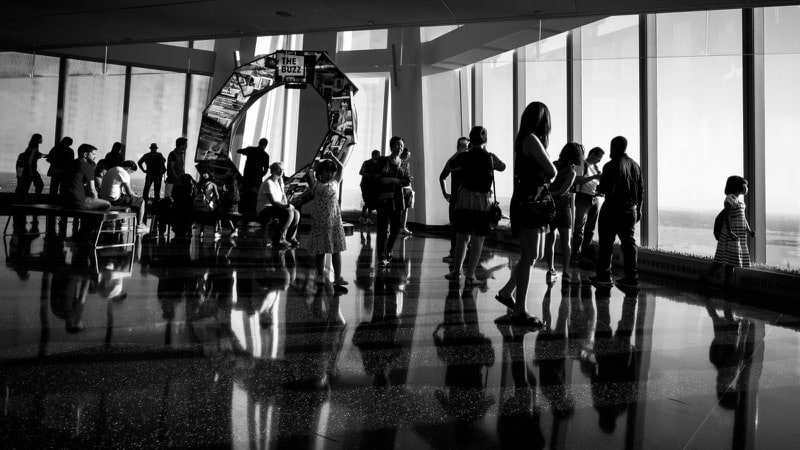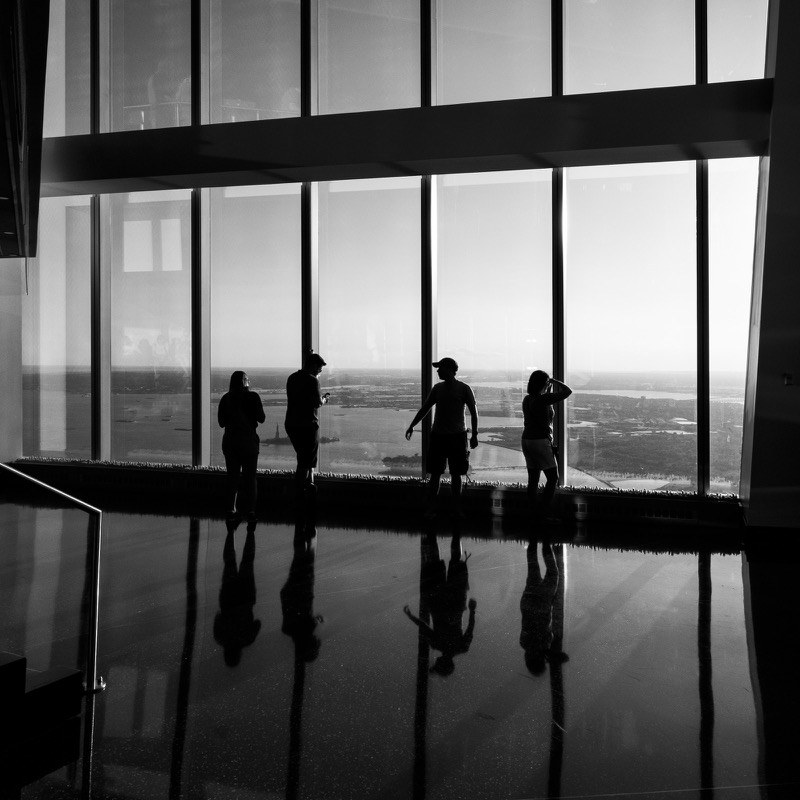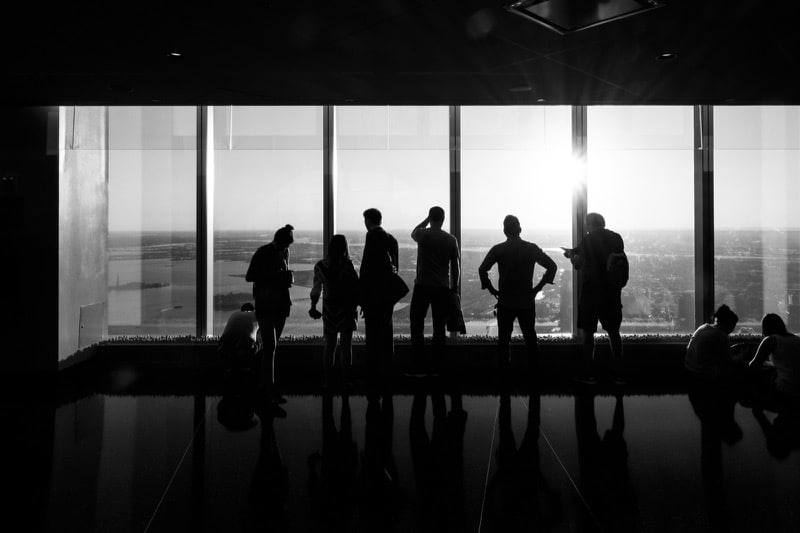 Behind, the Statue of Liberty.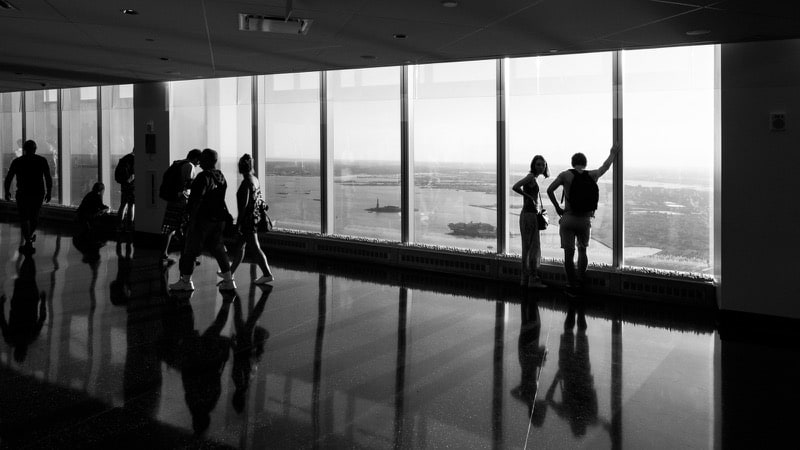 The building structure makes the photos even bolder, I really like how the black and white puts emphasize on the picture lines.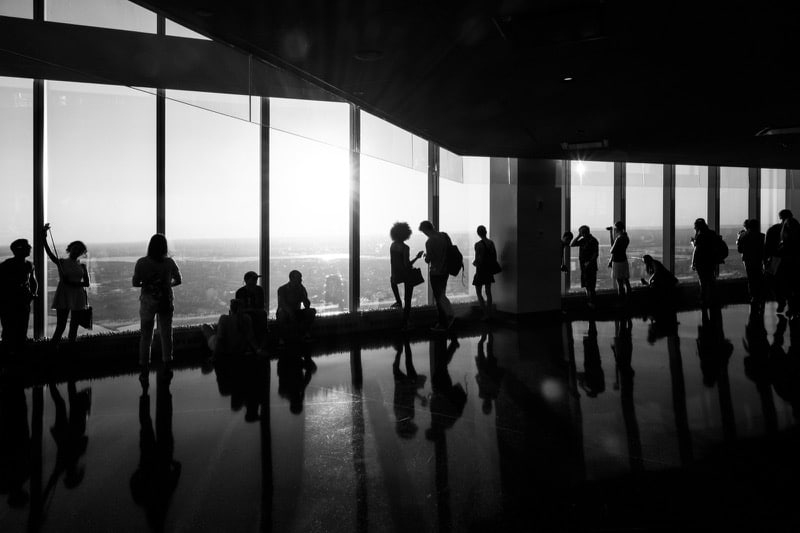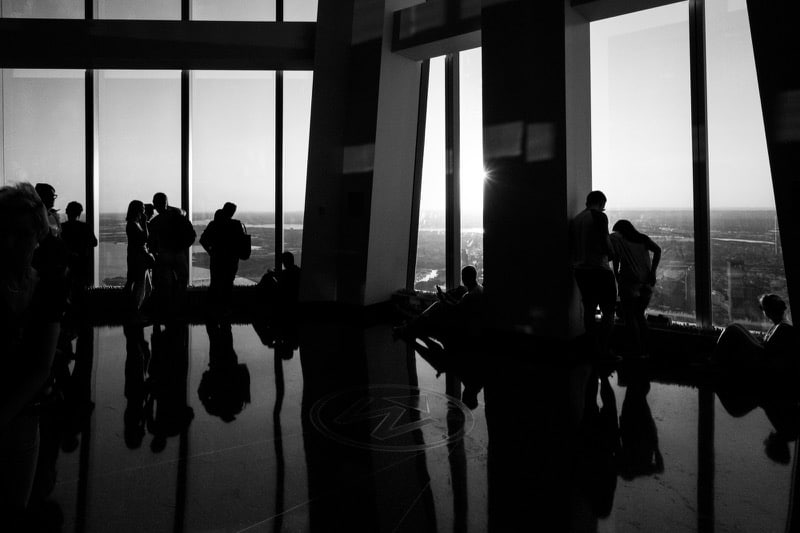 # Dusk
Before going down, I made the below shot which I like very much. It gives you a nice view of the Lower East Side of Manhattan when only the top of the tallest buildings are still being enlighten by the last sun rays.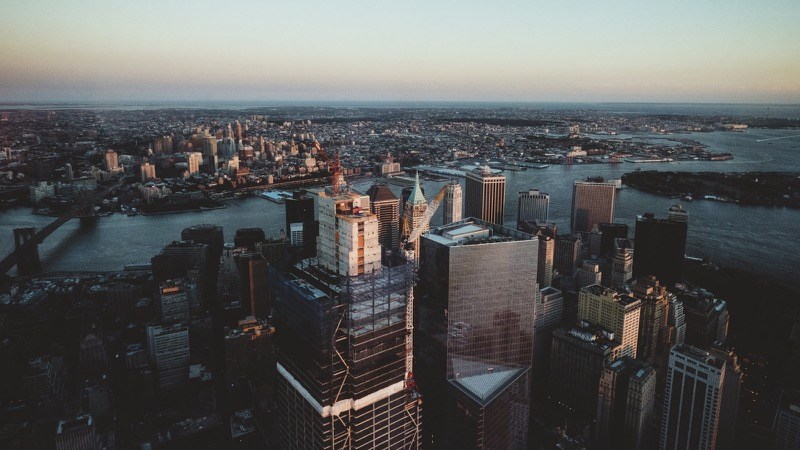 After the sunset, I challenged my camera and myself (of being steady) to take some pictures of the World Trade Center site at dusk.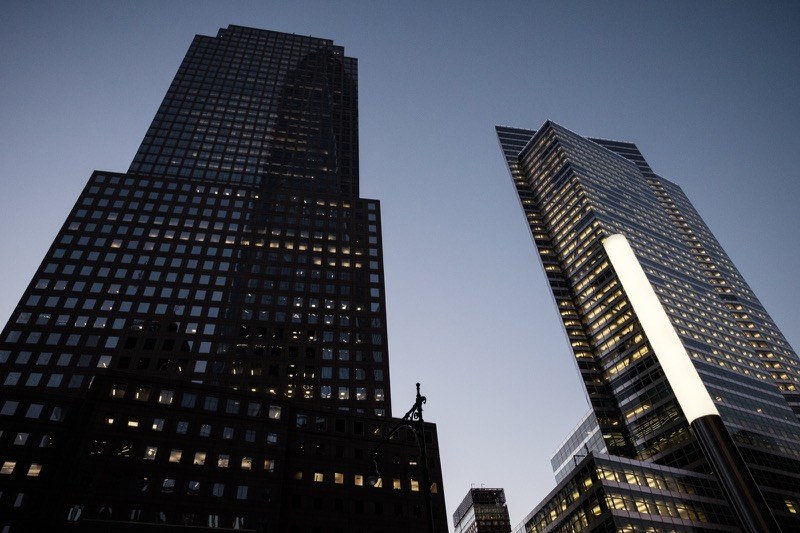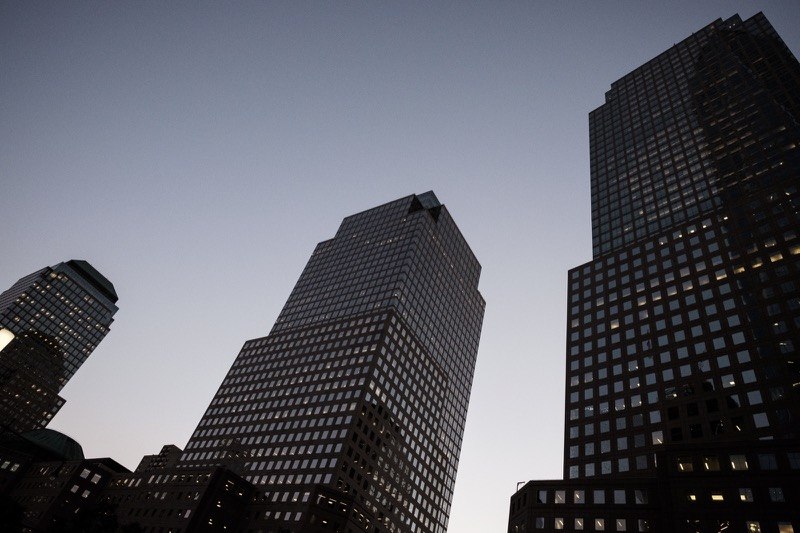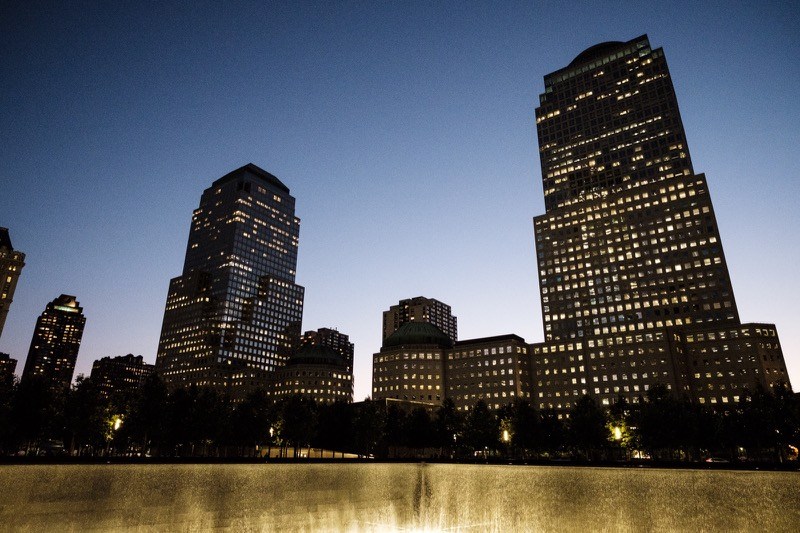 I think I've never been as much focused on my steadiness as shooting these pictures because, of course, I did not bring any tripod.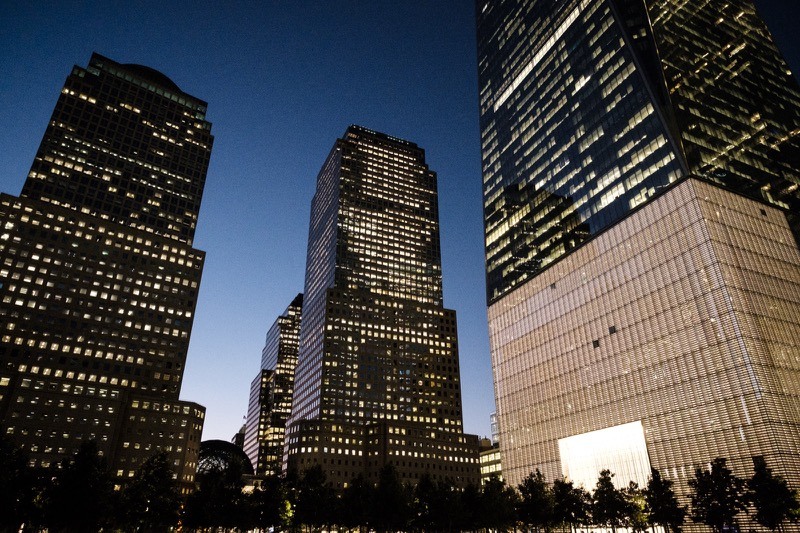 The remarkable lighting of the buildings windows is like a Christmas tree.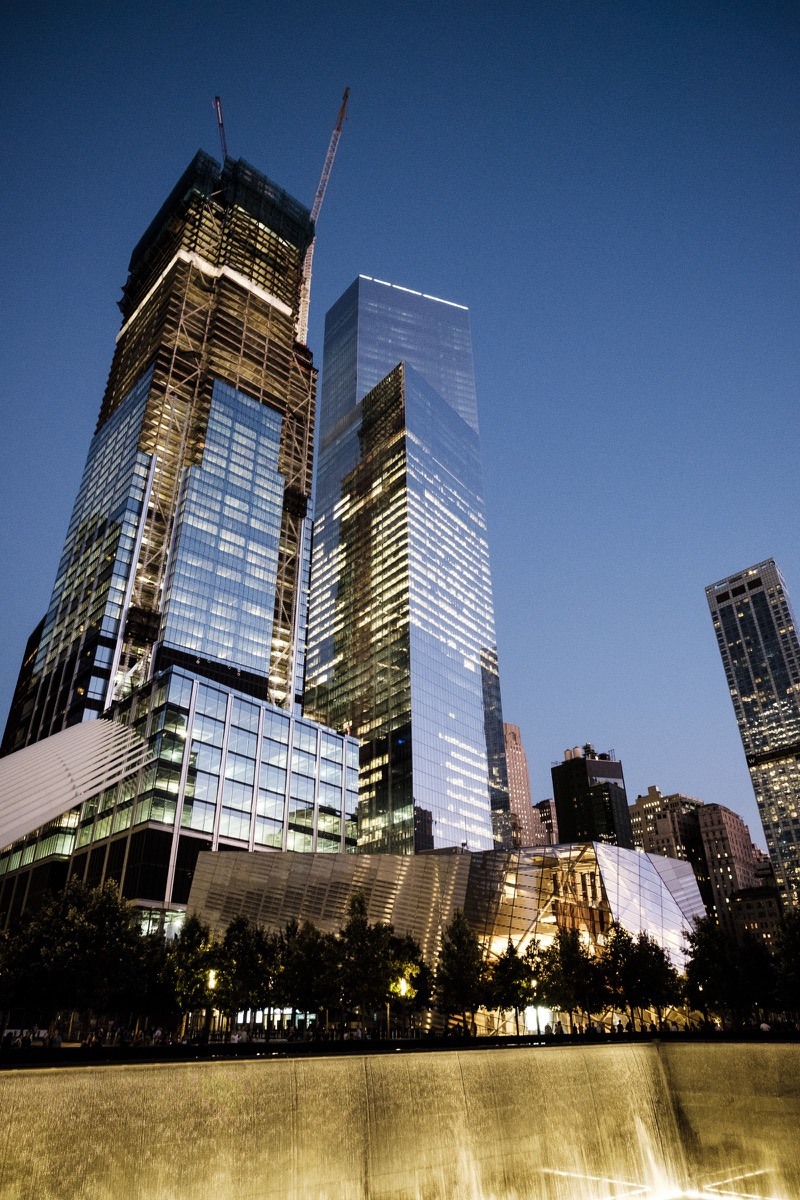 The different patterns and contrasts were absolutely fascinating.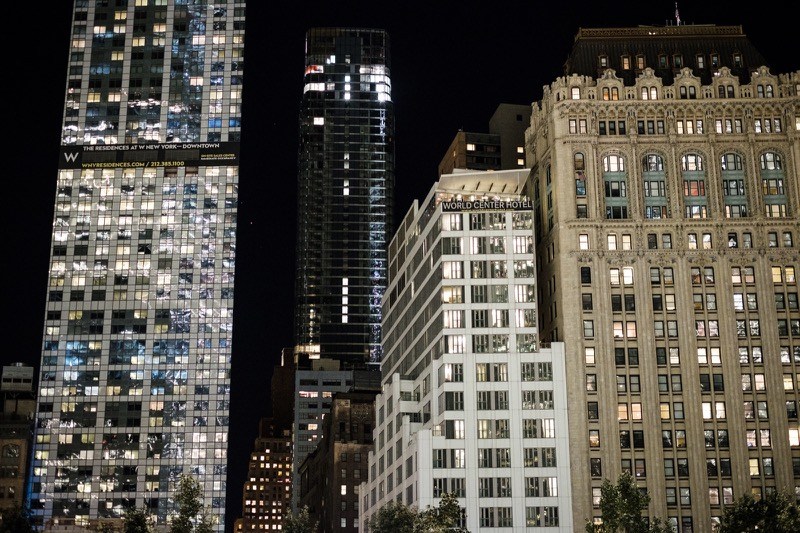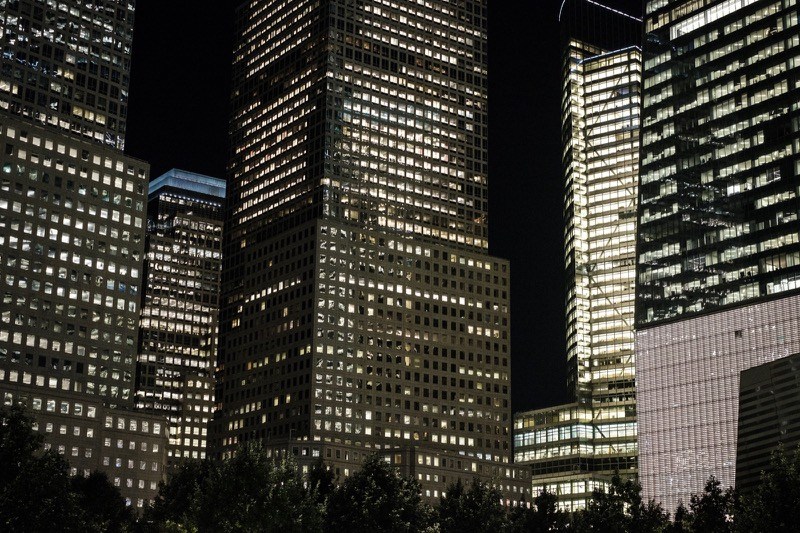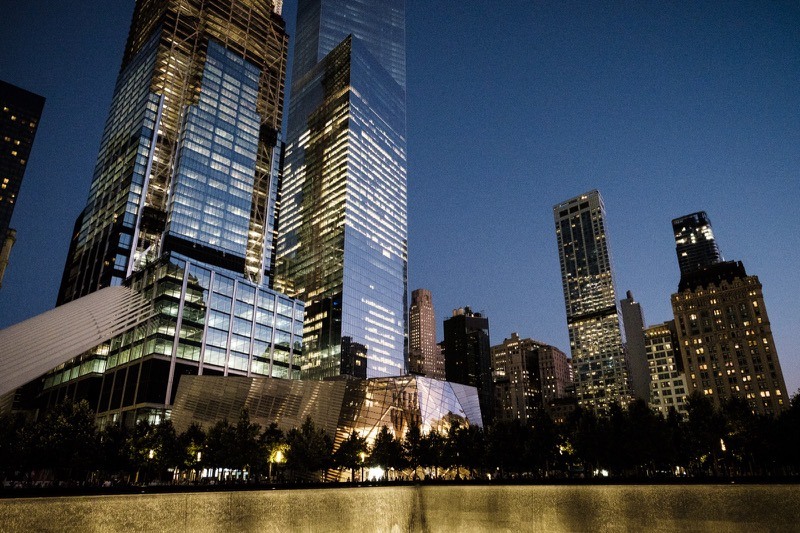 It was definitely one of the best hour spent of my life. Thank you NYC for such a photographical gift!