It's been more than 4 years I live in northern France and I never been to any carnival around here. Yet, it's very popular, and I weight my word here, I've heard of them every years but never found the time or the availibity to experience one of them.
That was an incredible outting!
Bergues
I discovered this small town that day altough it's famous through the Bienvenue chez les Ch'tis movie which happened there. Obviously, I didn't go there for only a city visit but to capture the people and the atmosphere.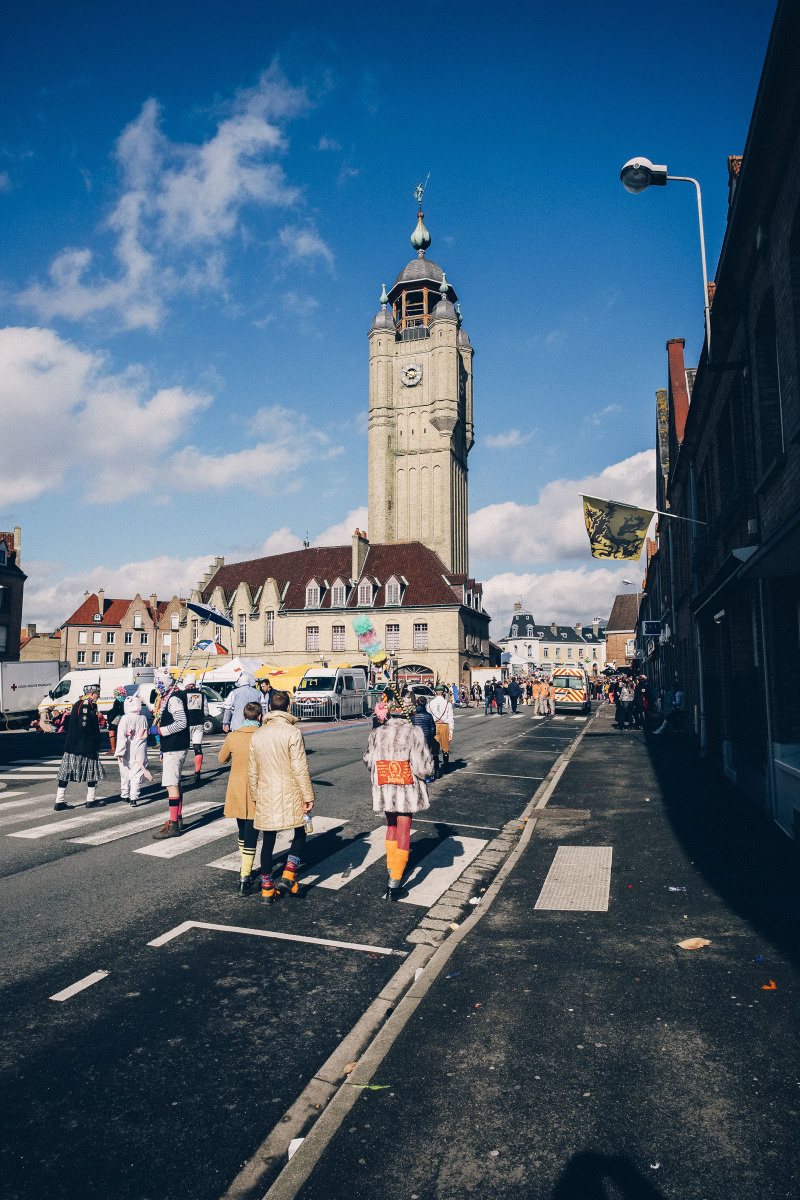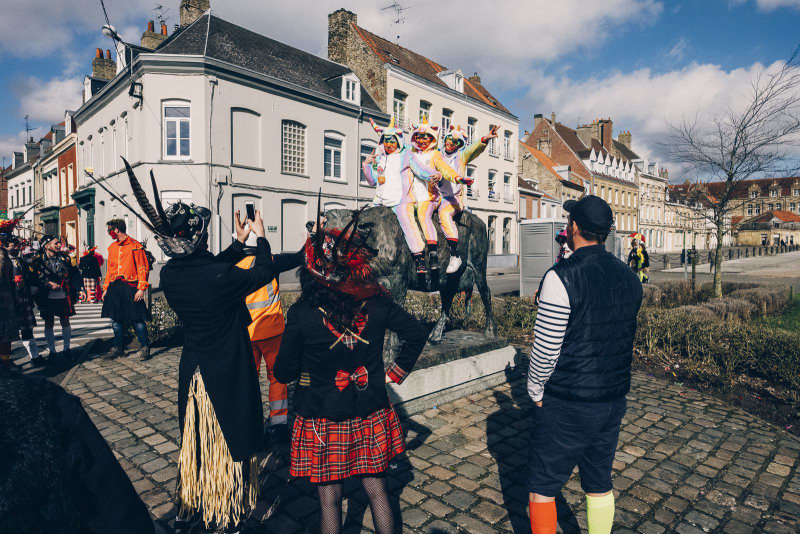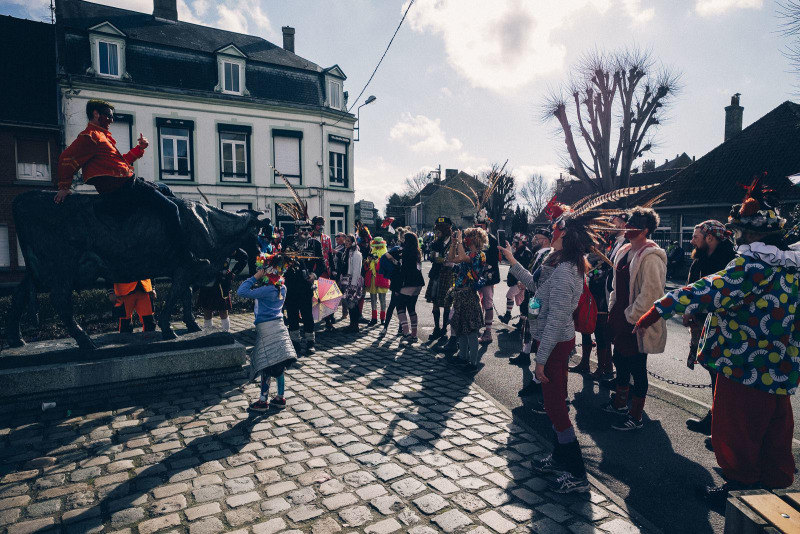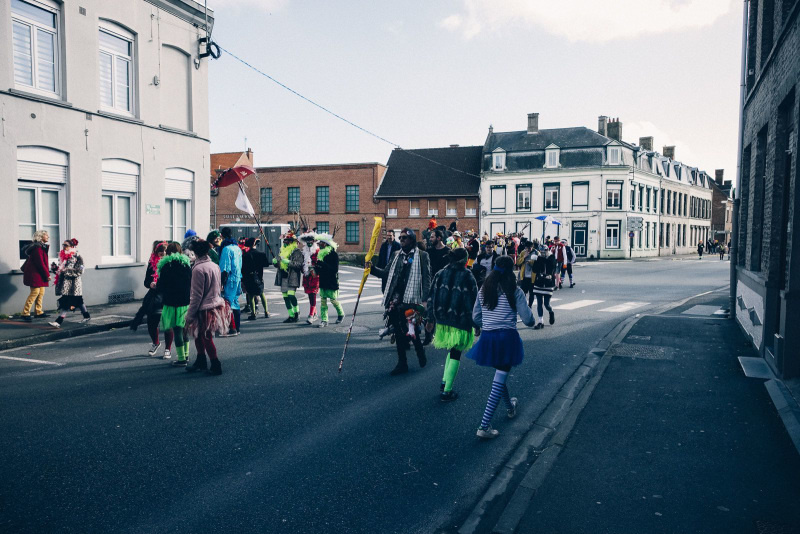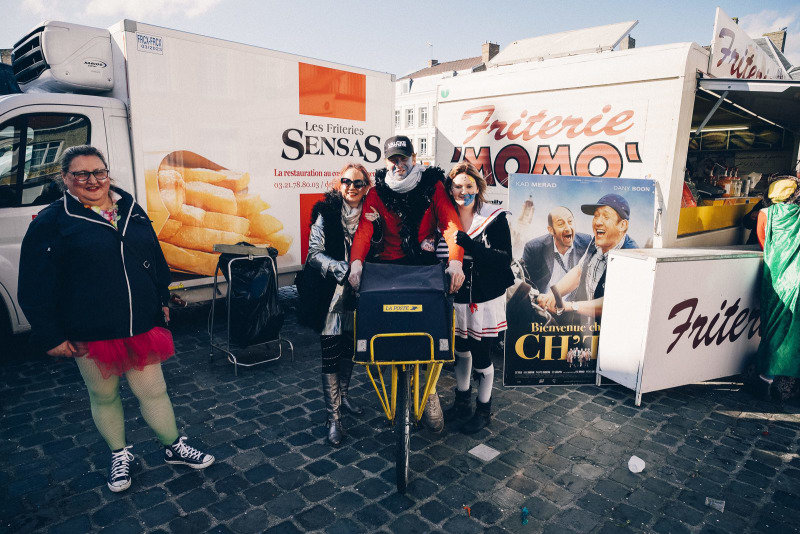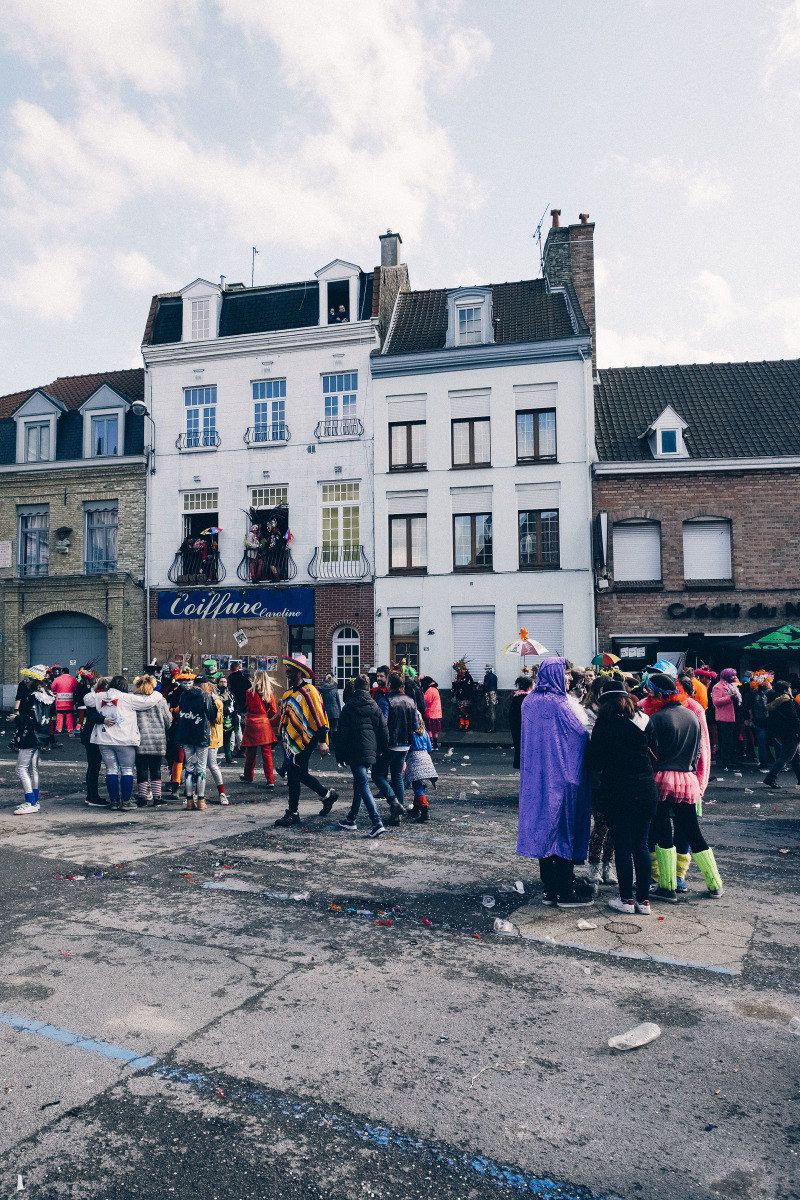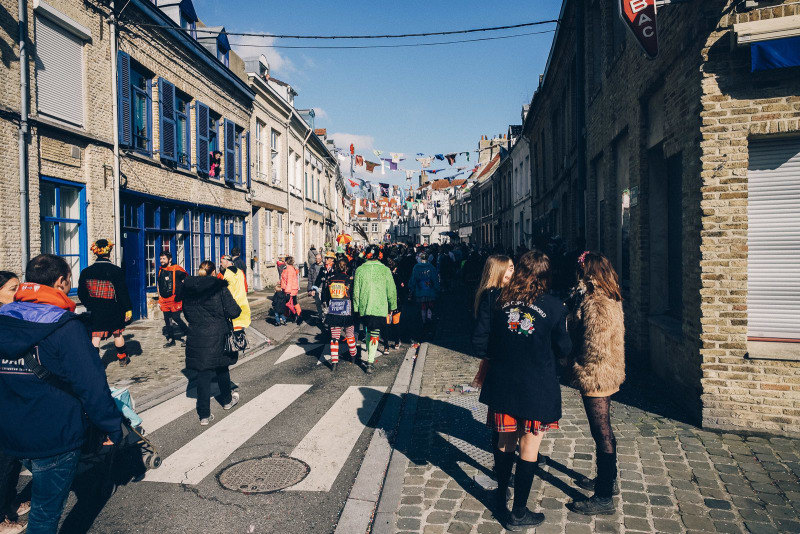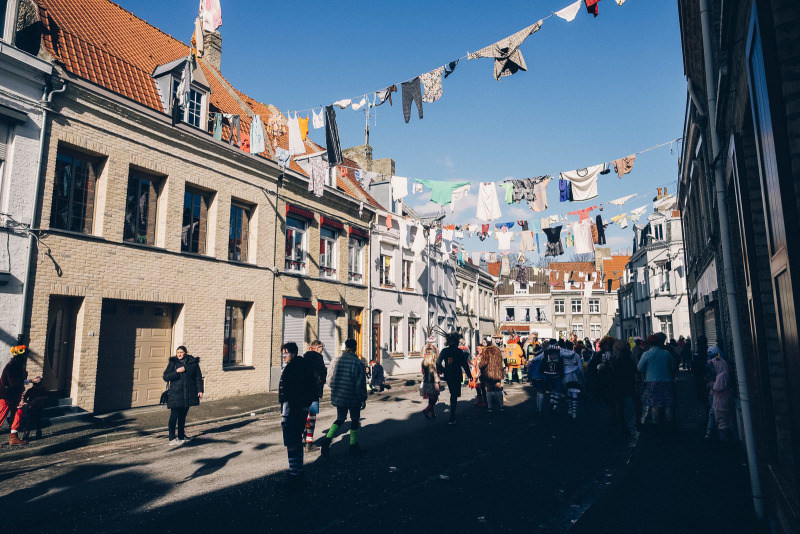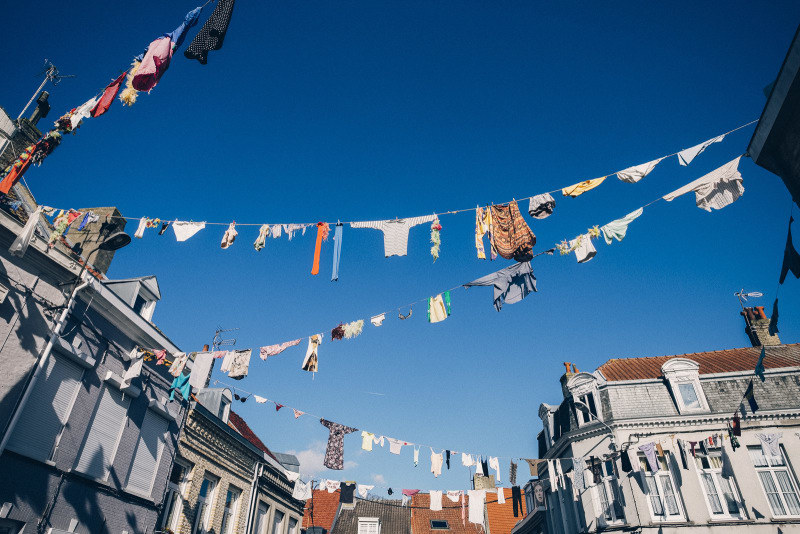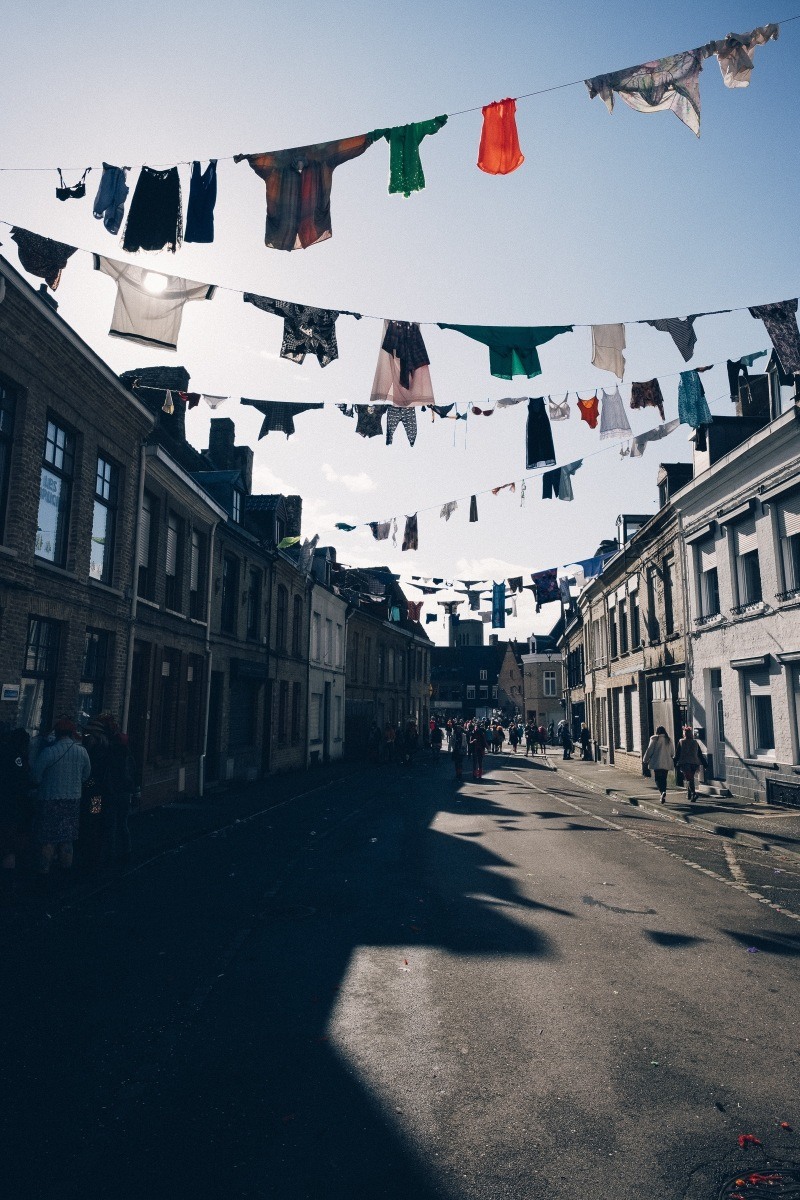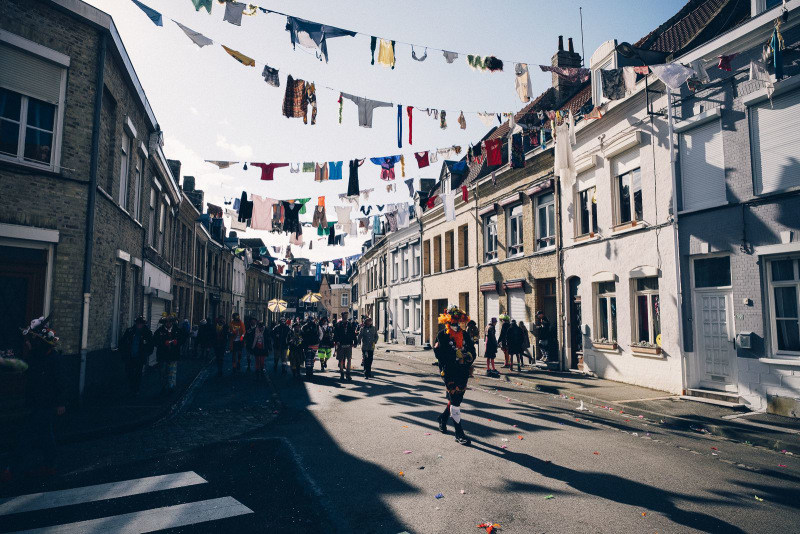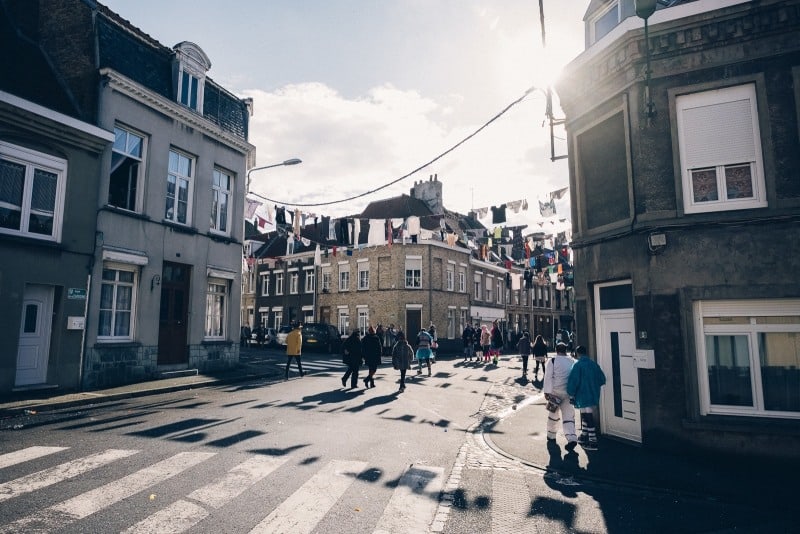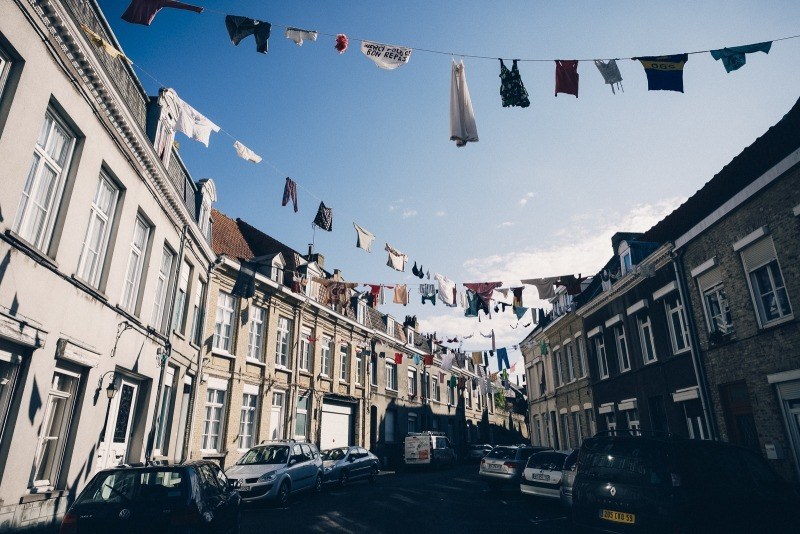 Carnivalers portraits
Even thought I wasn't in the preps for portraiture (wide angle is definitely not the best for that), I couldn't help responding to all these people so proud of their deguisement.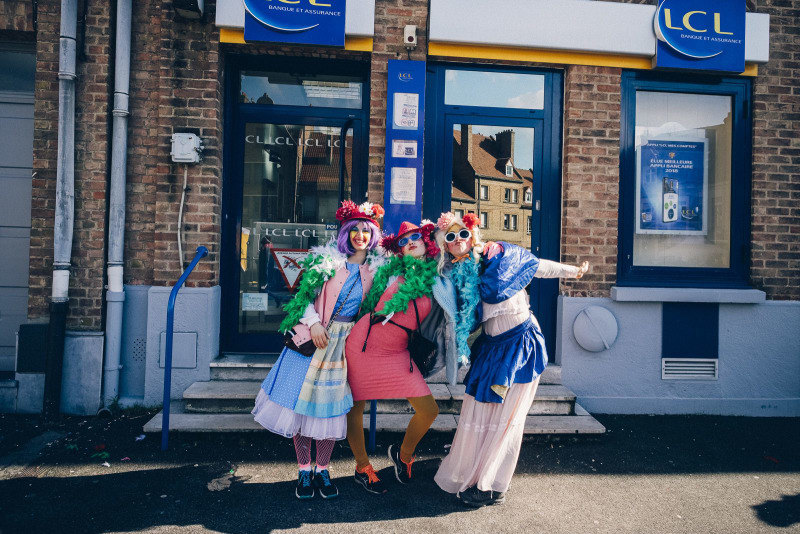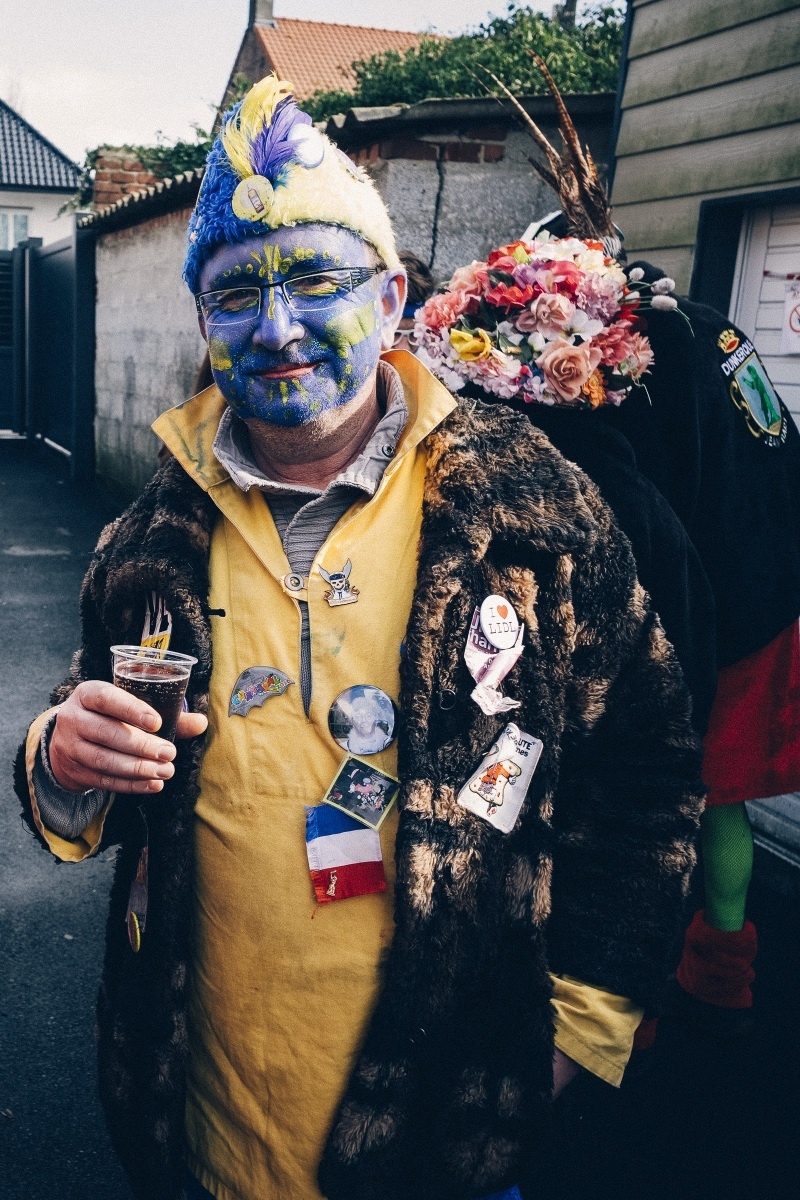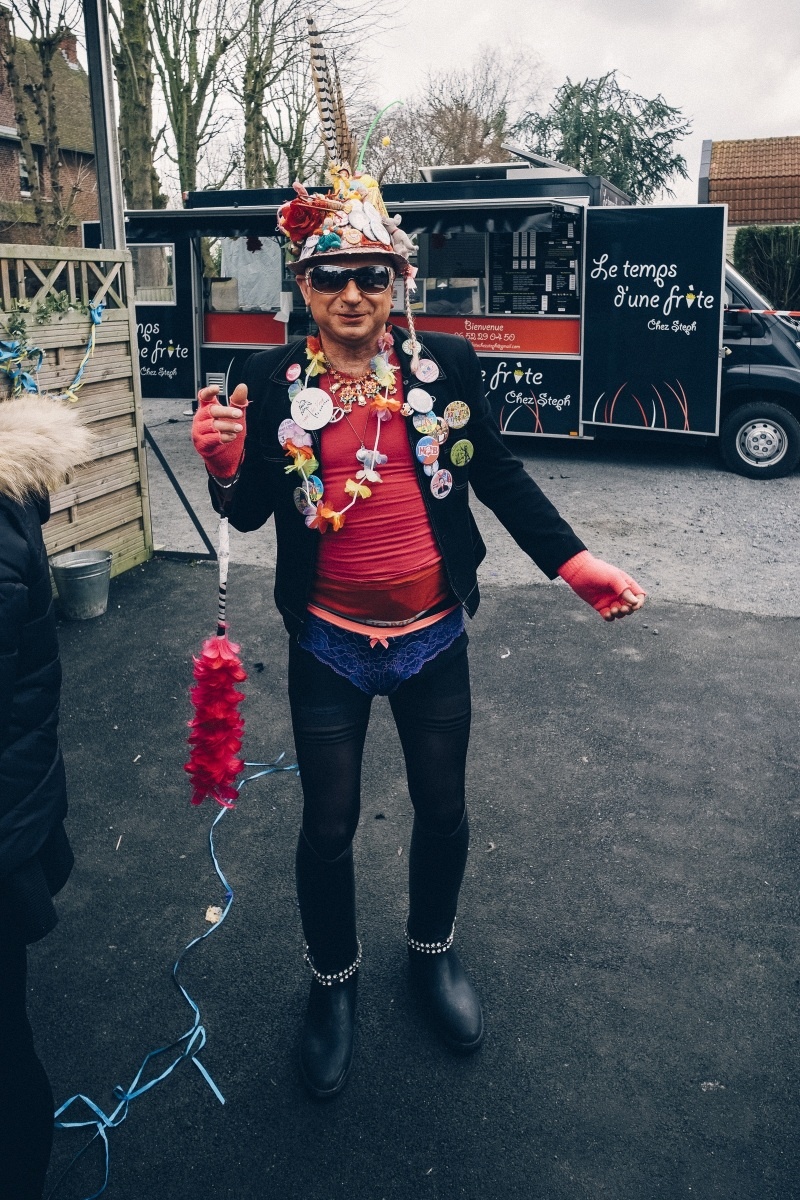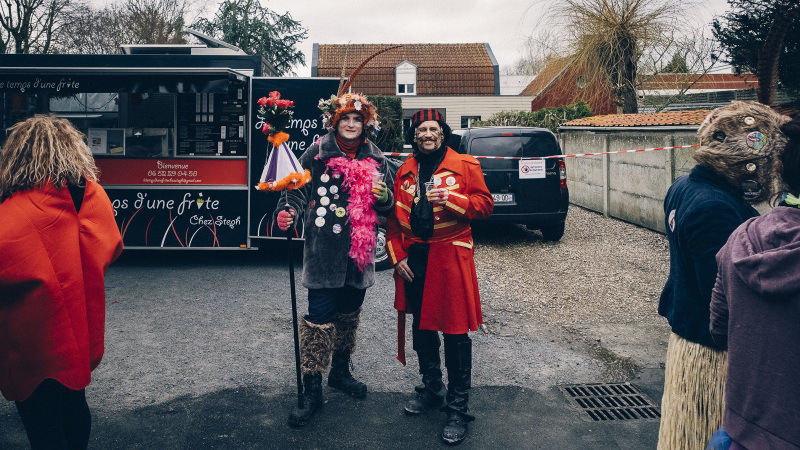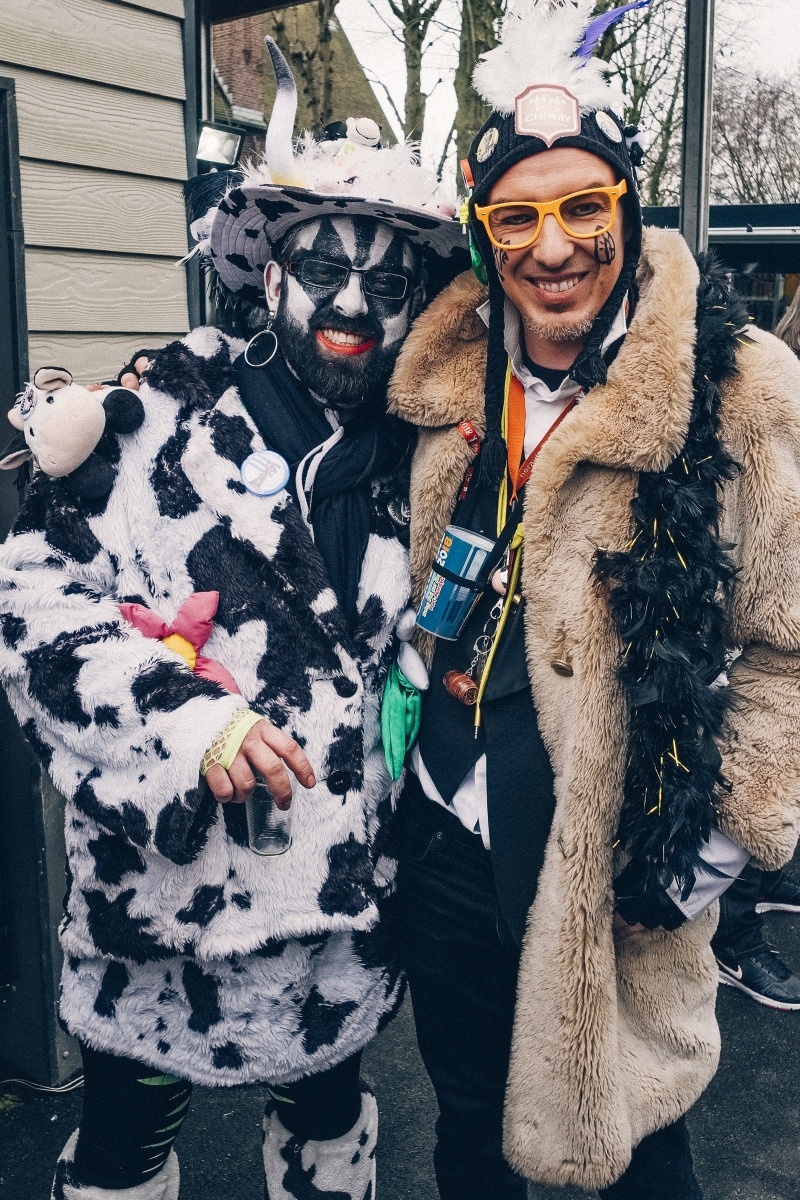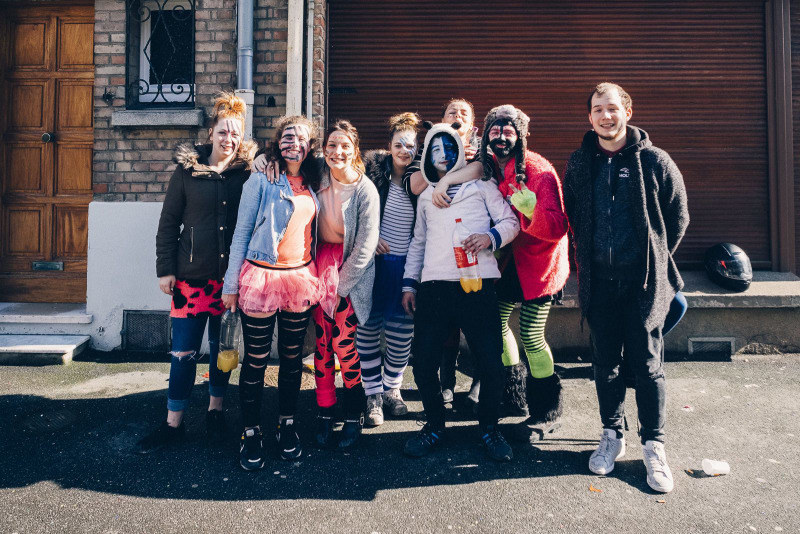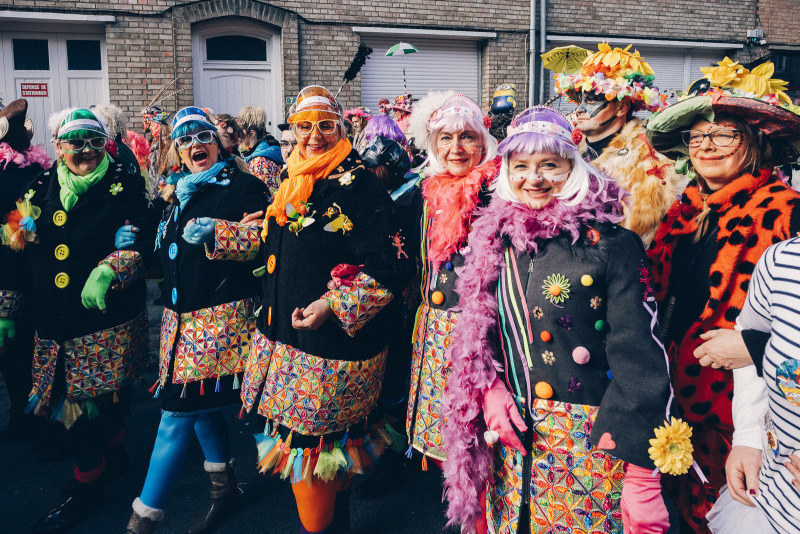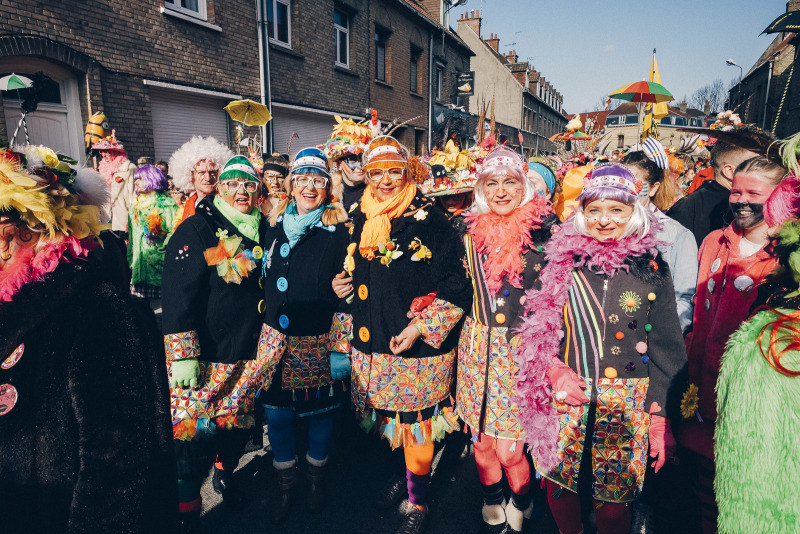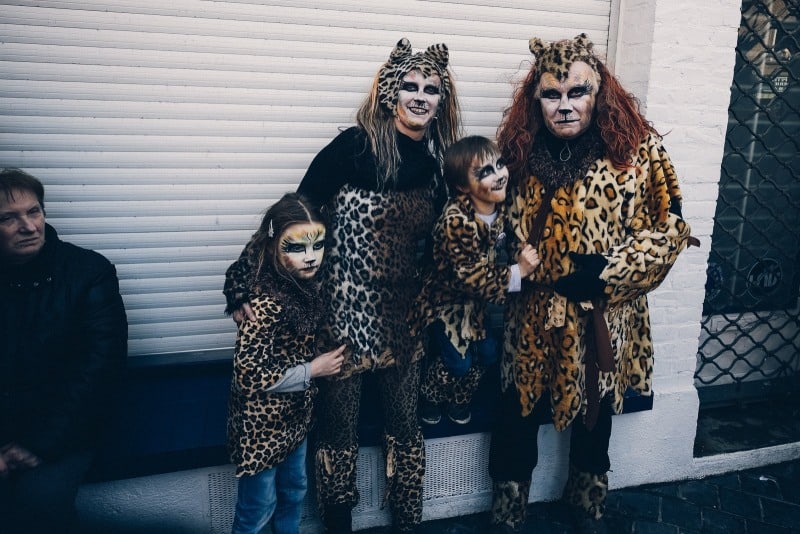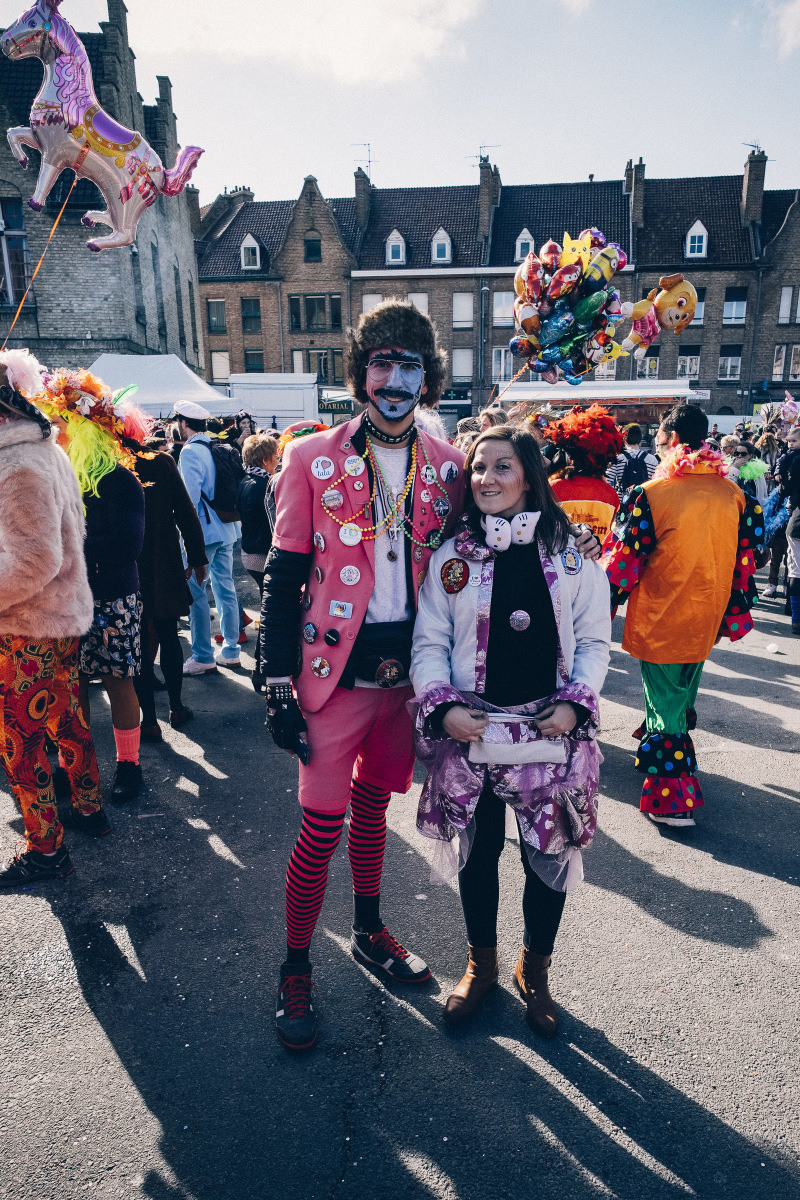 That guy seemed concerned while on the phone but when the girls saw me coming with the camera, they immediately gather around him for this shot. How spontaneous is that, I enjoyed it!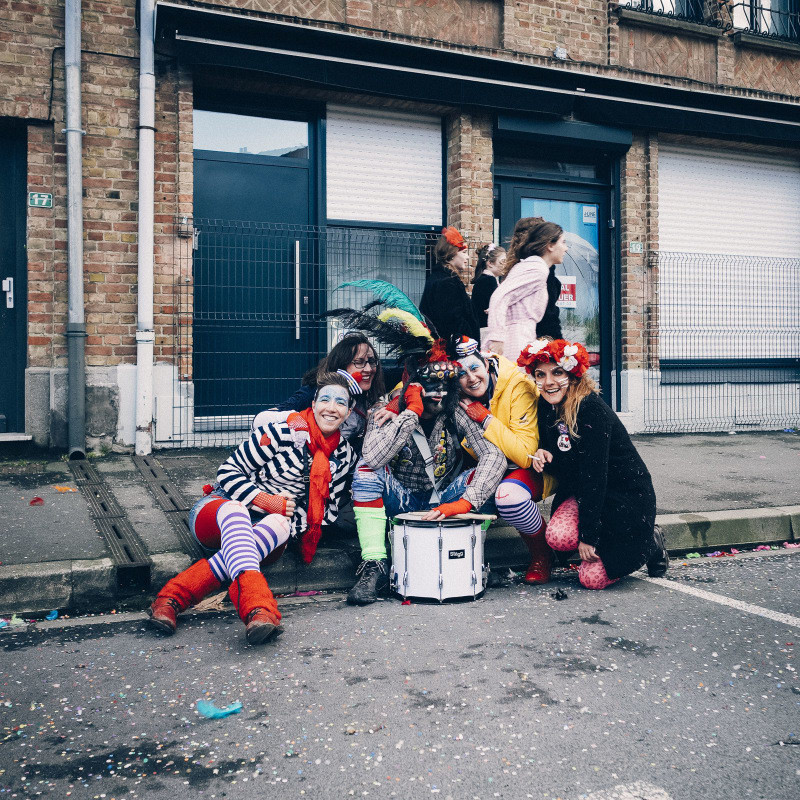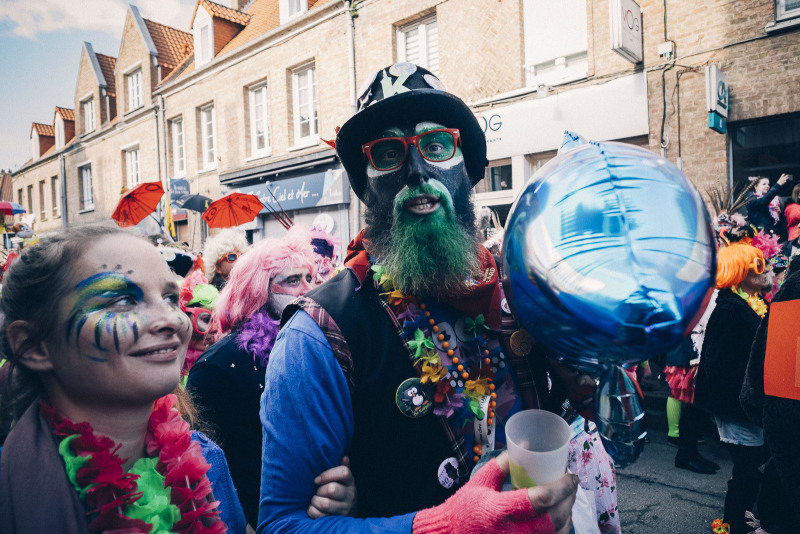 The colorful crowd
At the city gates, shallow security check and drunken people peeing in the moat: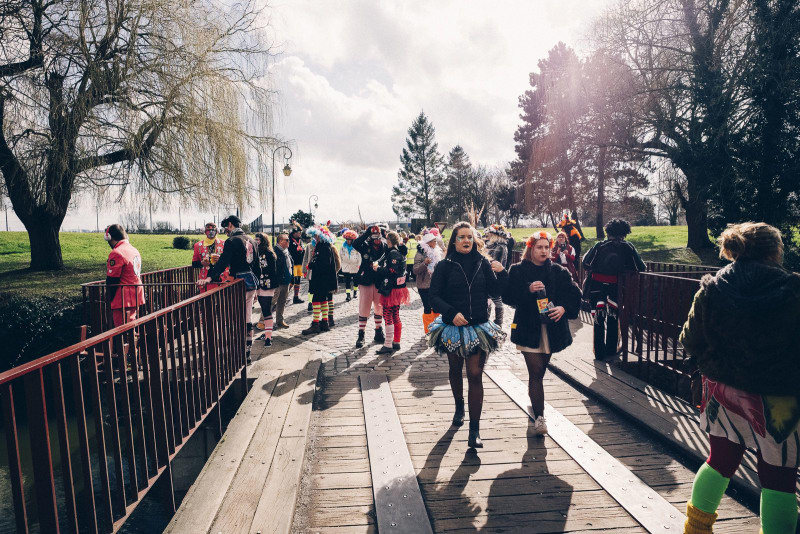 Fasten your seat belt because the atmosphere I will try to transpose here is really one of a kind. As I get closer to the main square, the music becomes more and more audible and the atmosphere warmer and warmer...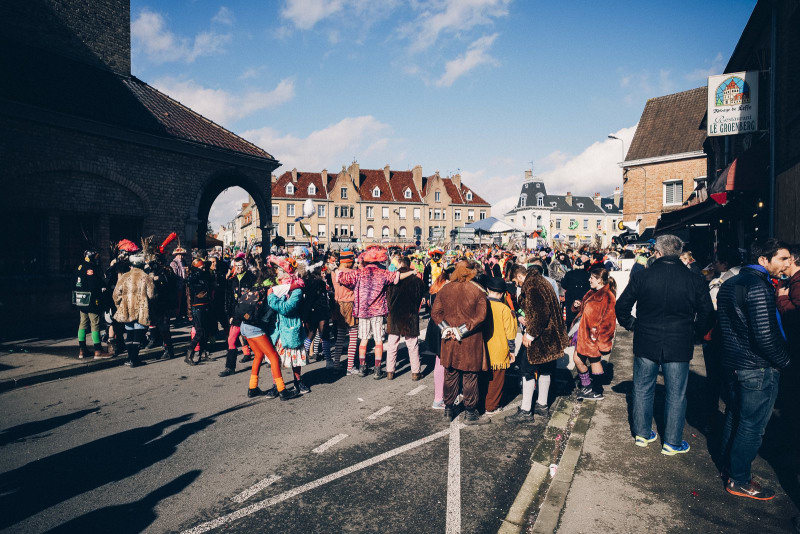 As I arrived pretty early in the afternoon, the square was already swarming but not packed; not yet.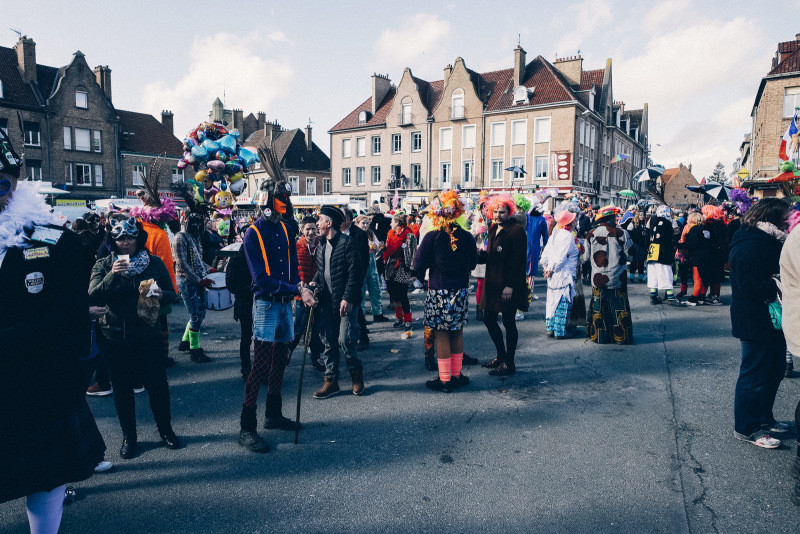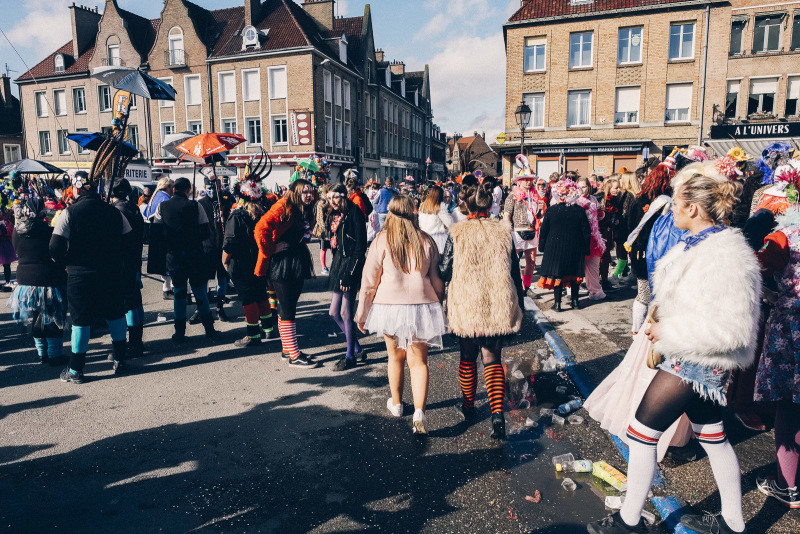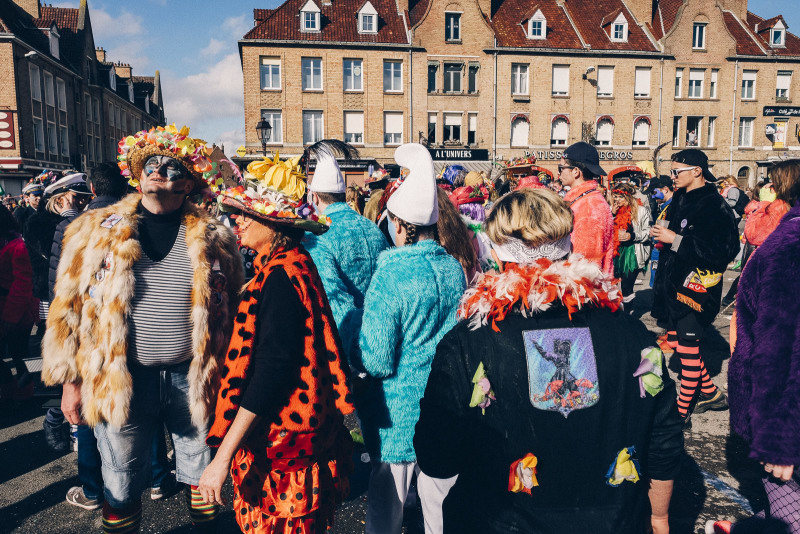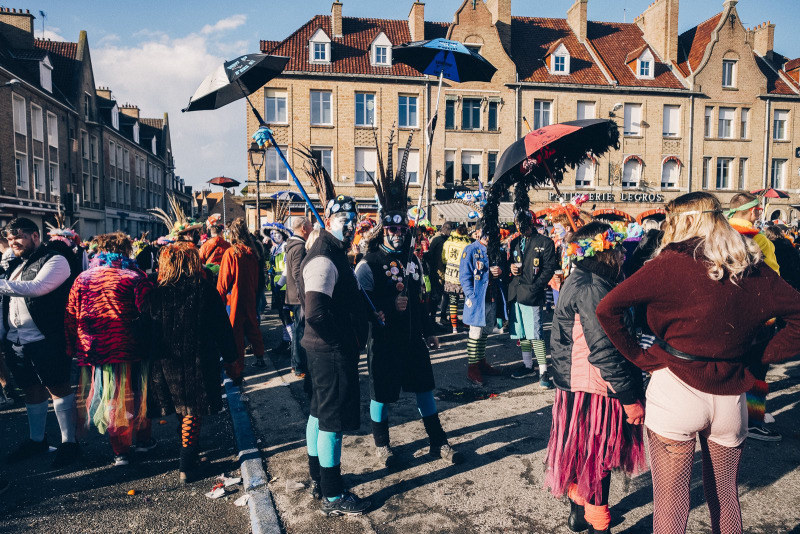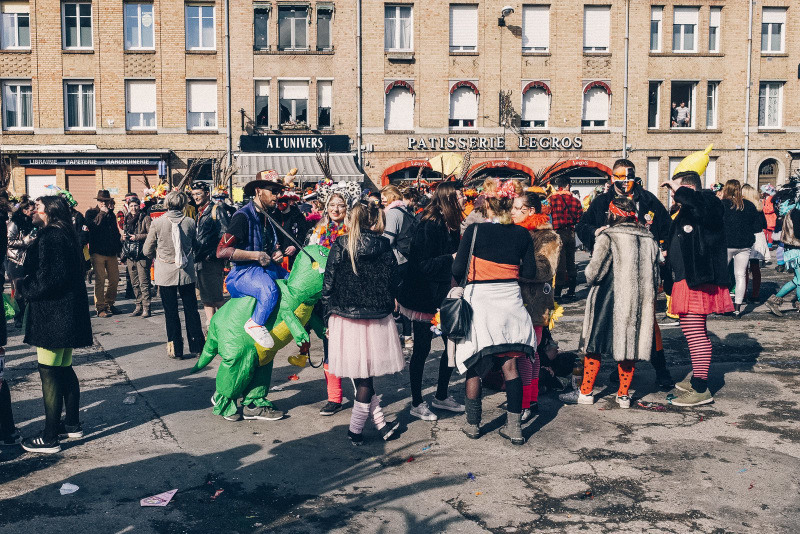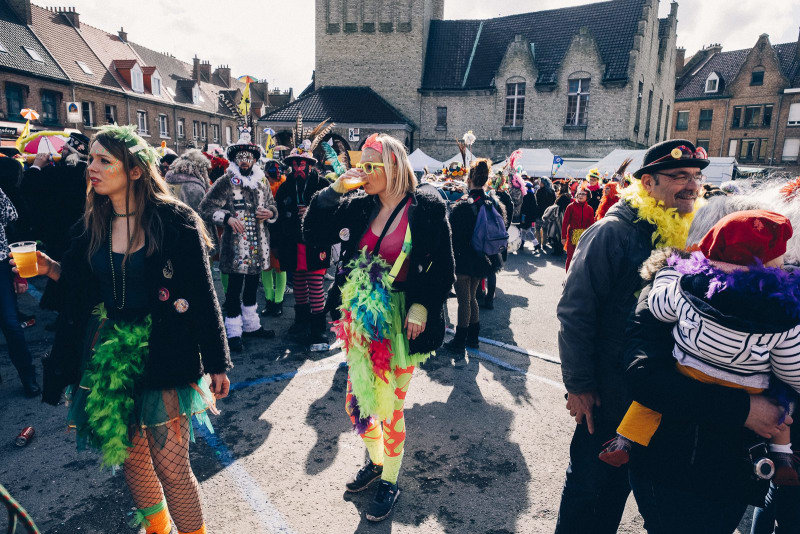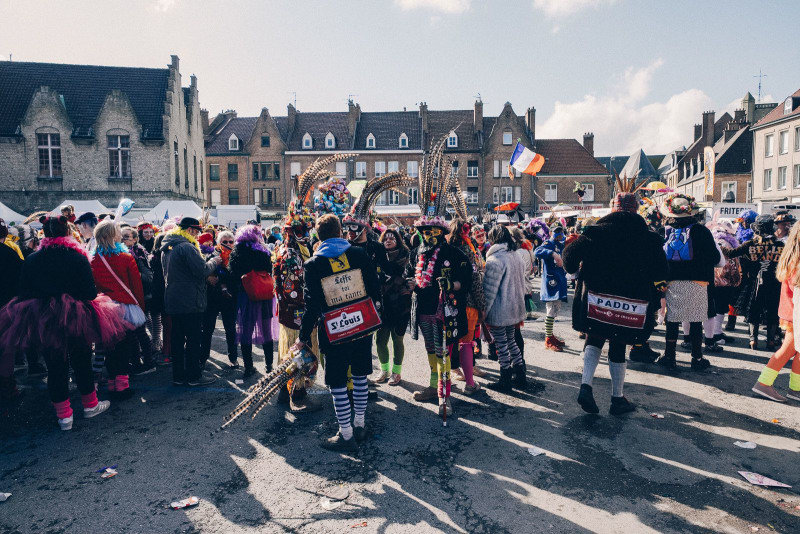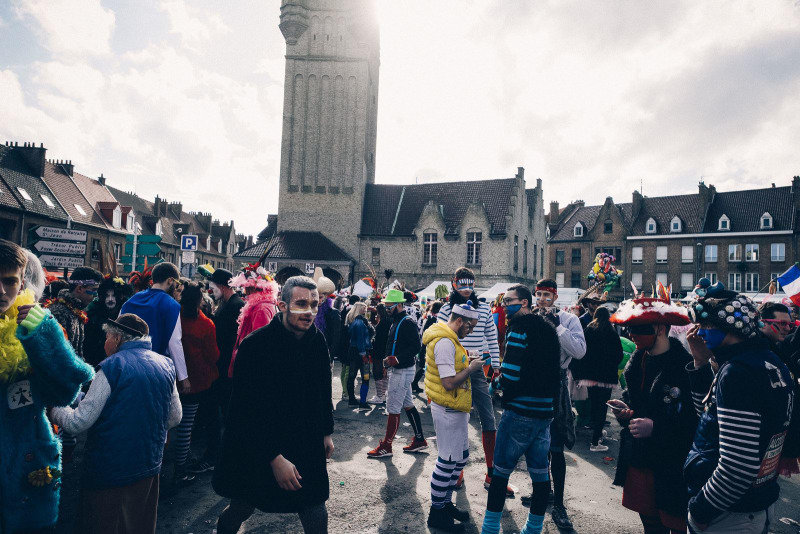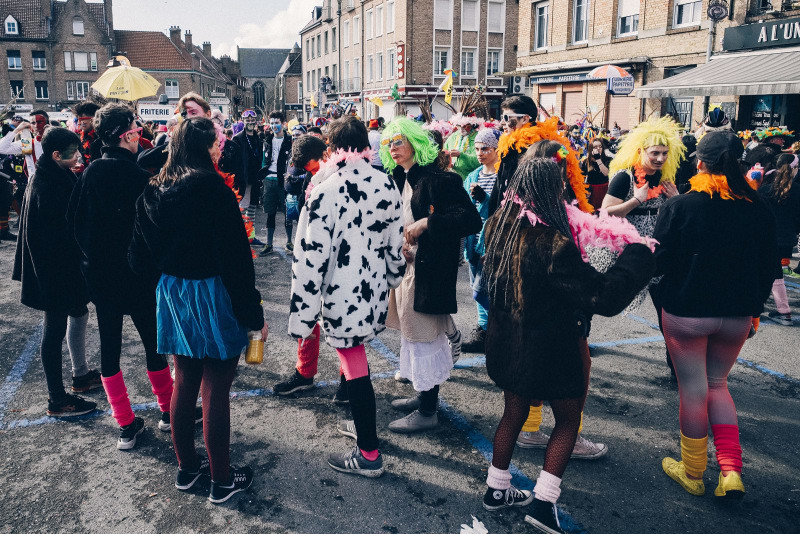 Later, I walked further in the streets and eventually joined the tail of the fanfare.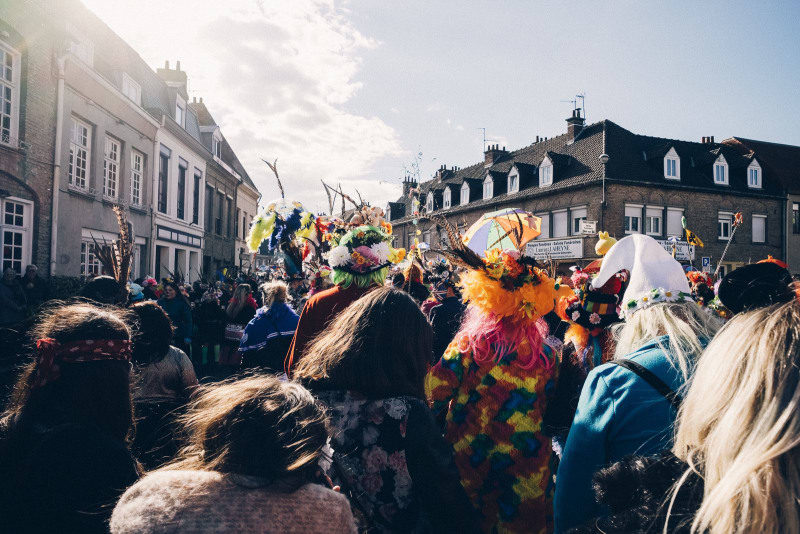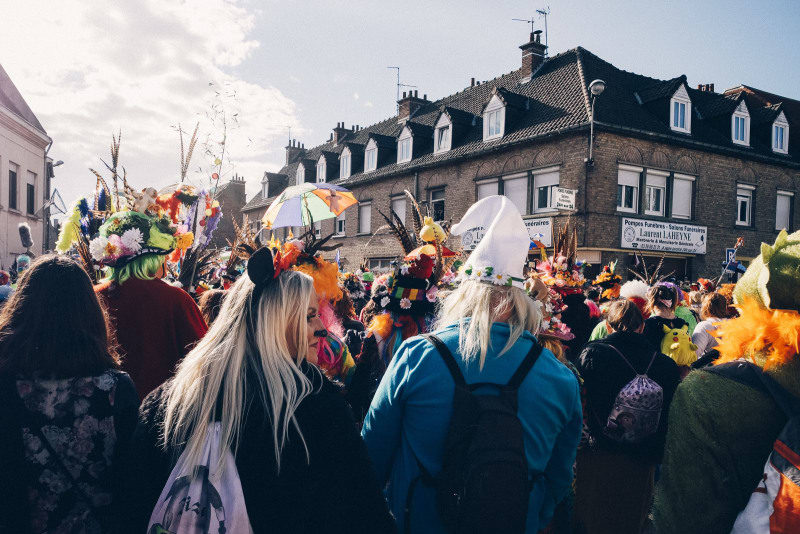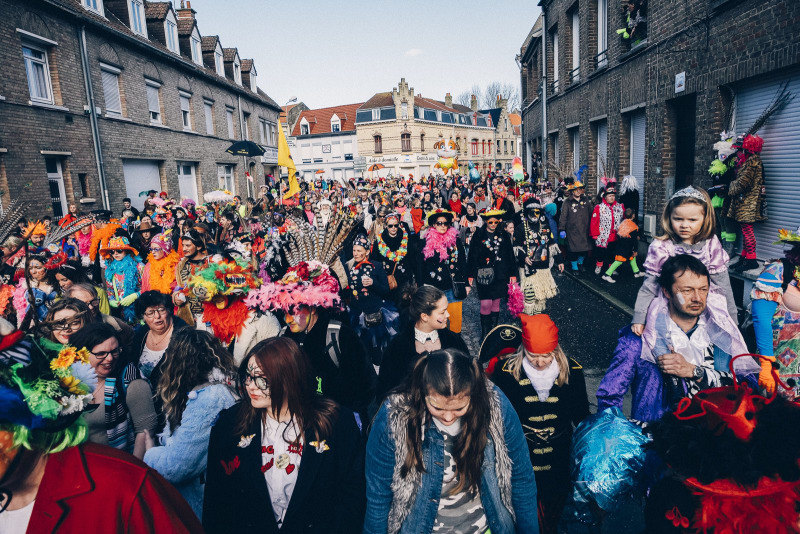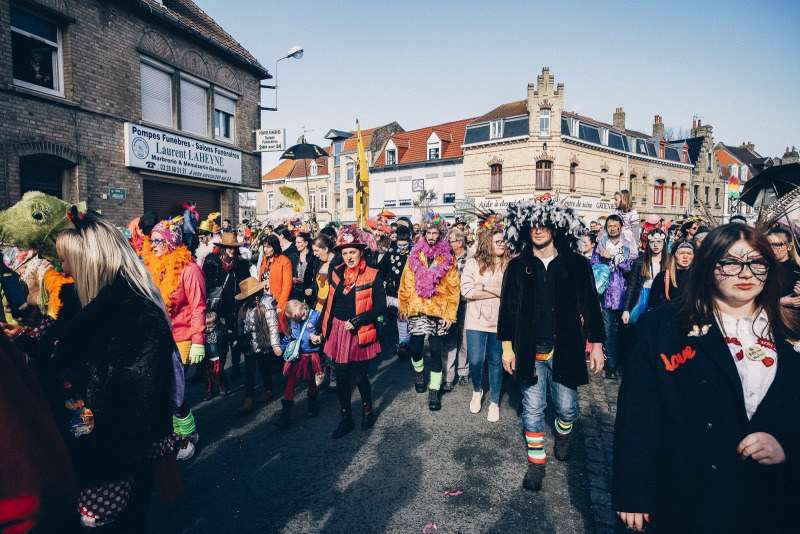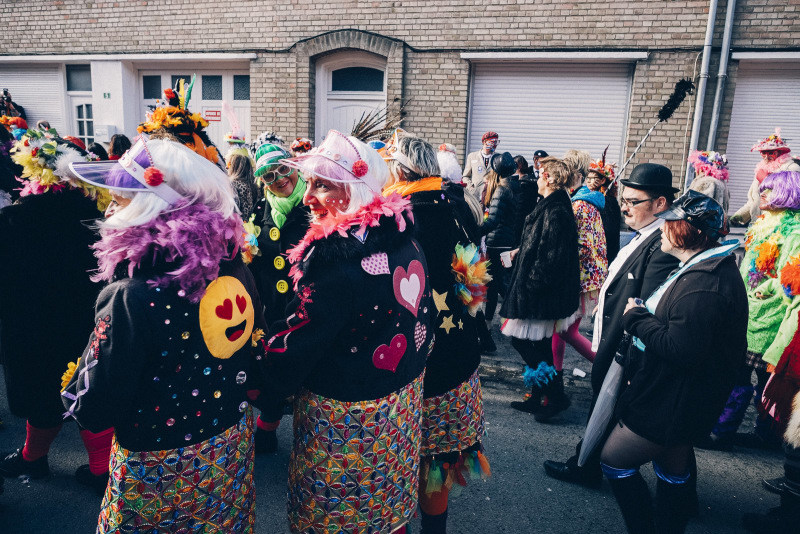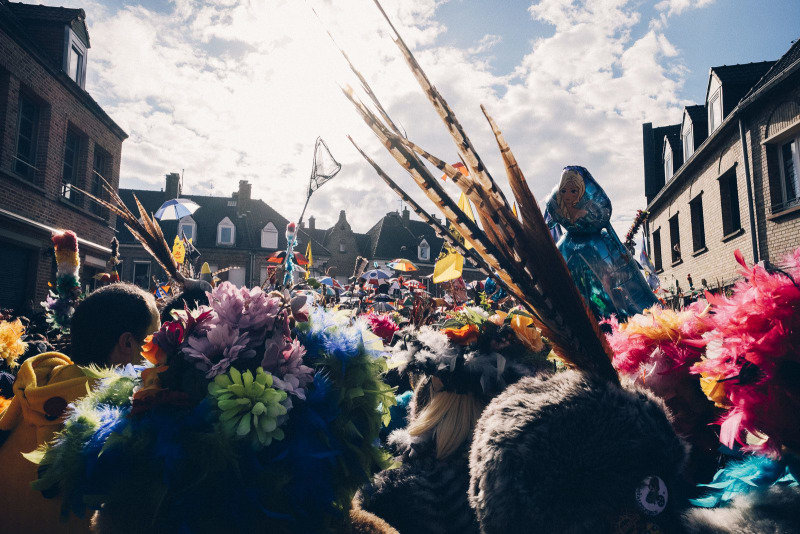 Want to dive in? I recorded it: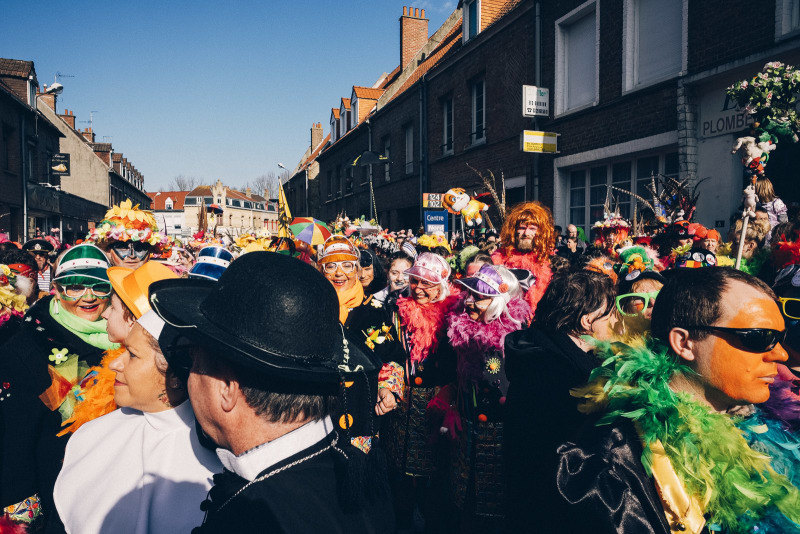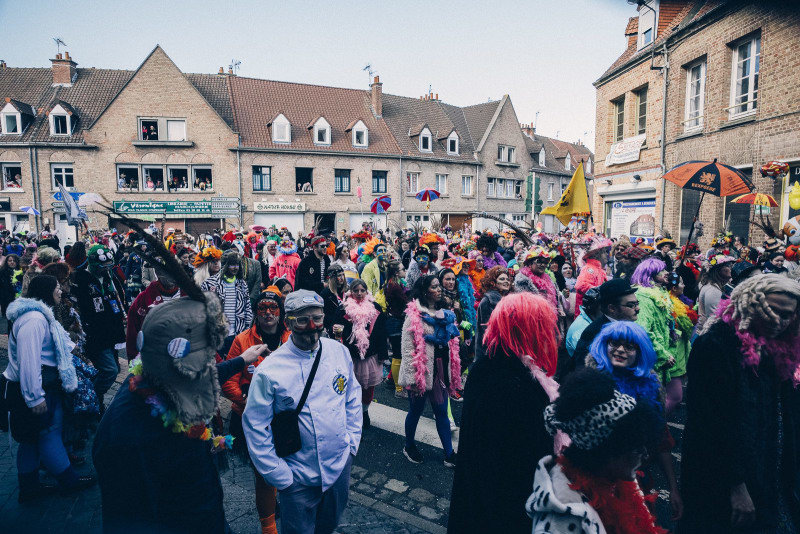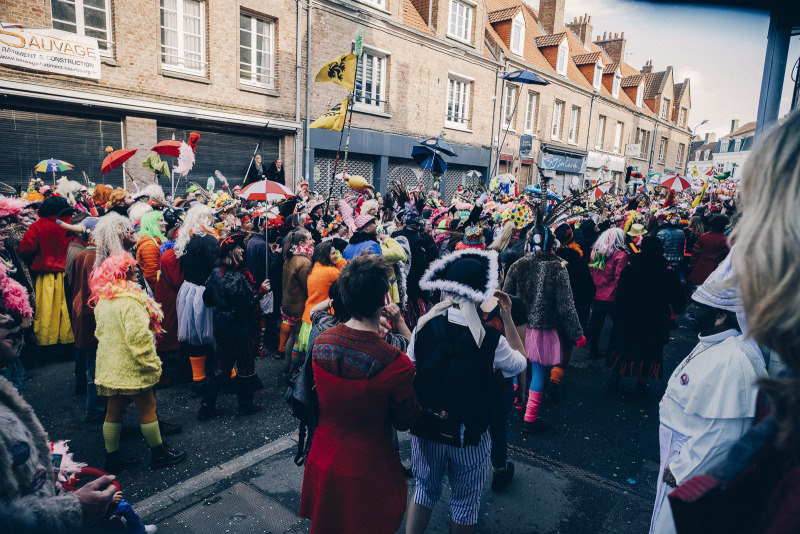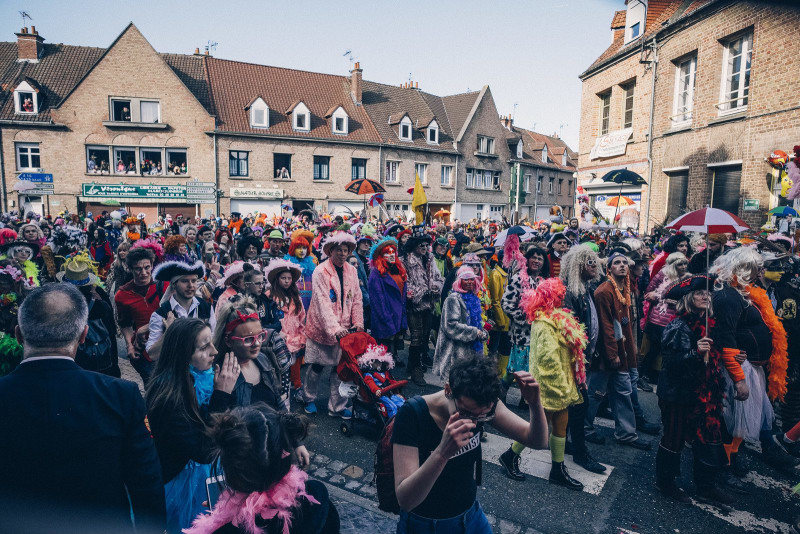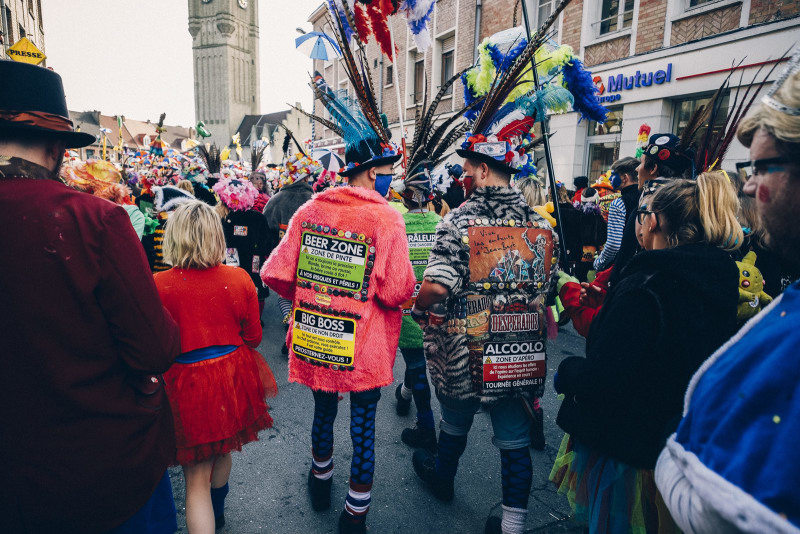 Back on the main square: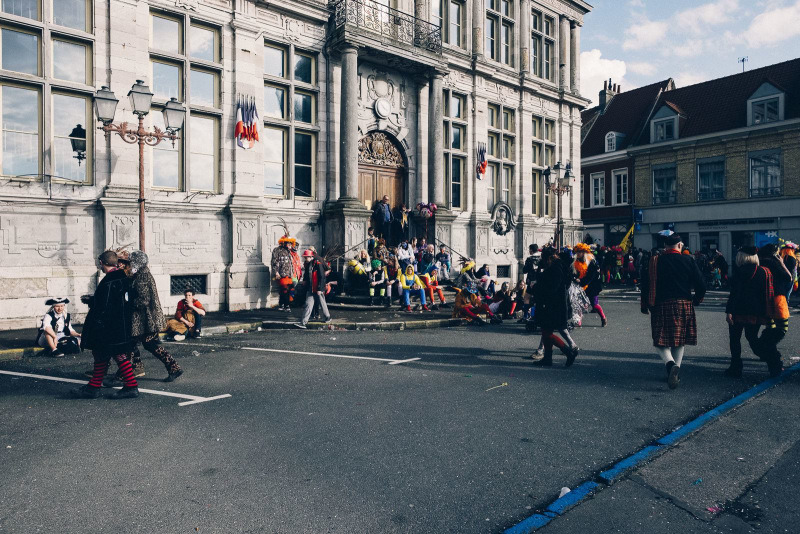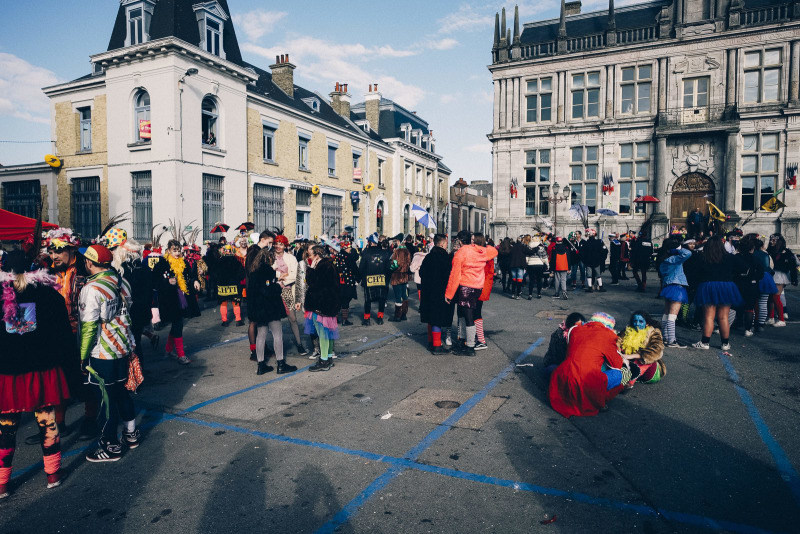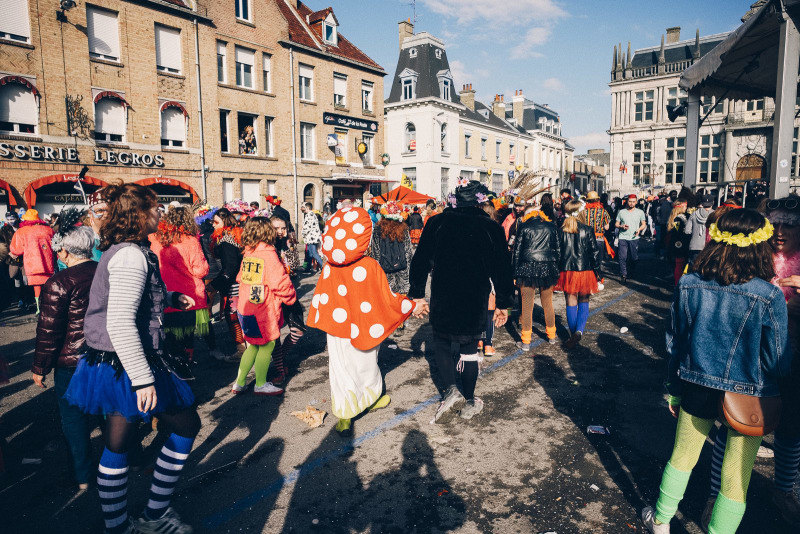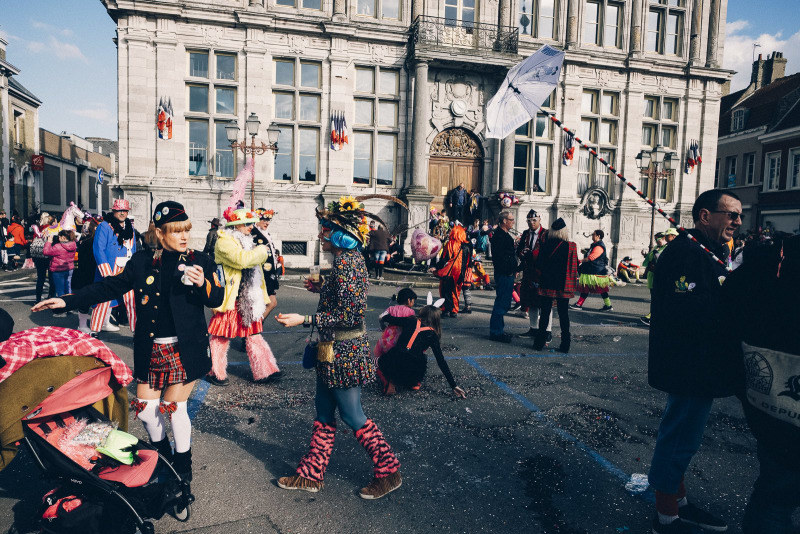 I thought the fanfare would stop there but no, it continued into Bergues streets followed by cheerful and inexhaustible crowd: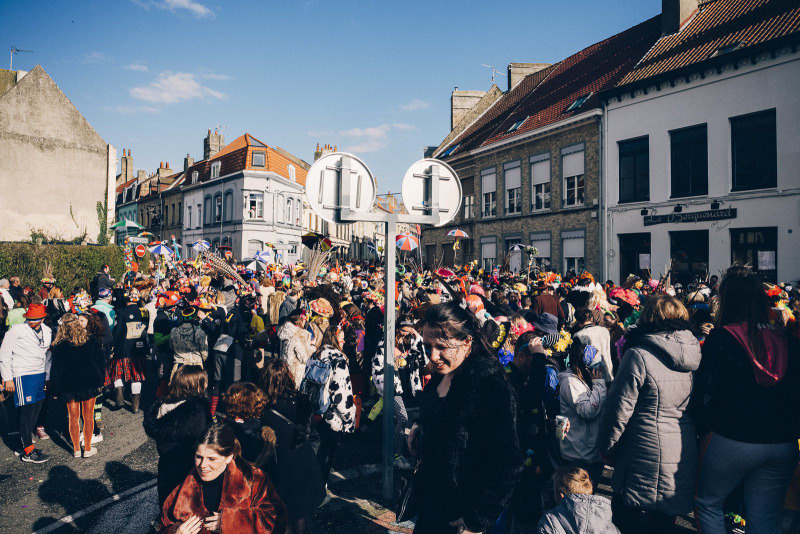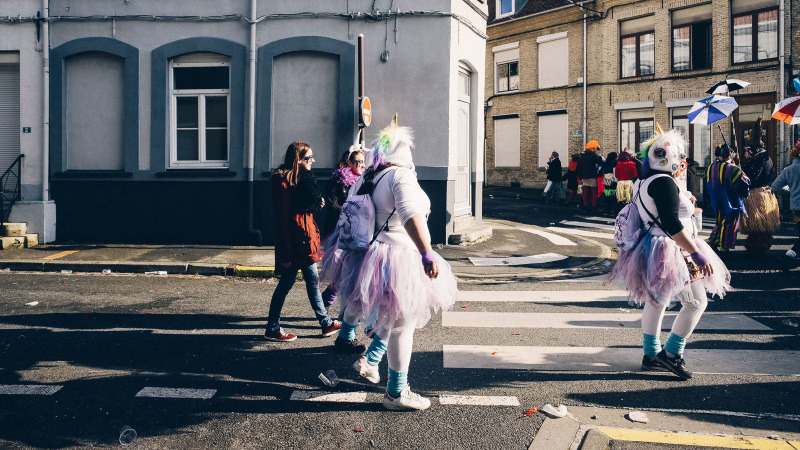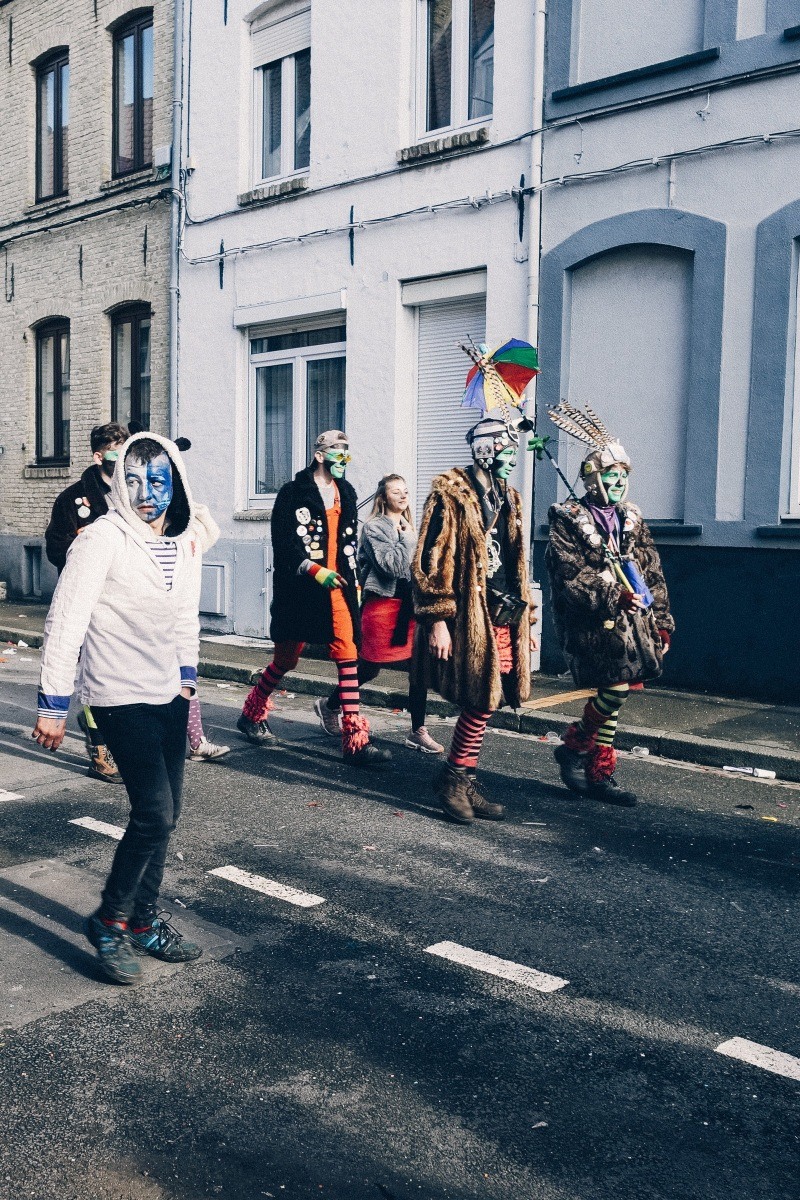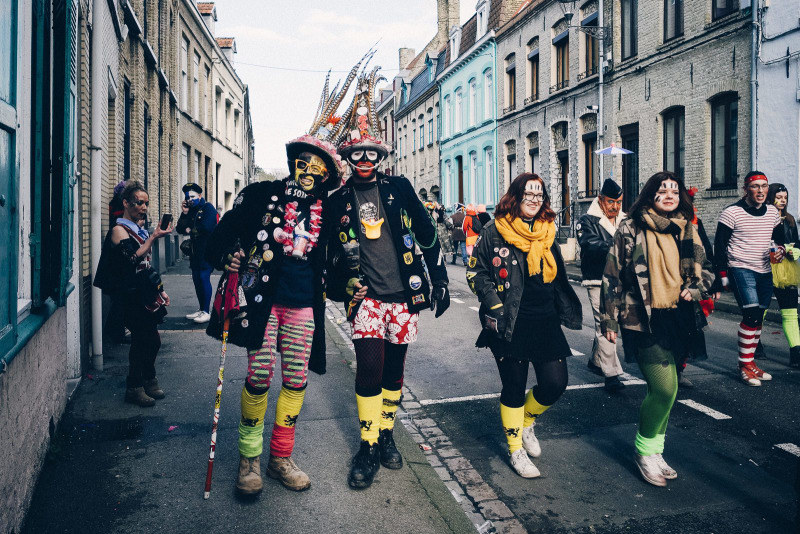 But honnestly, I've had enough and the sun was going down so I prefered to go back to the square for the golden hour.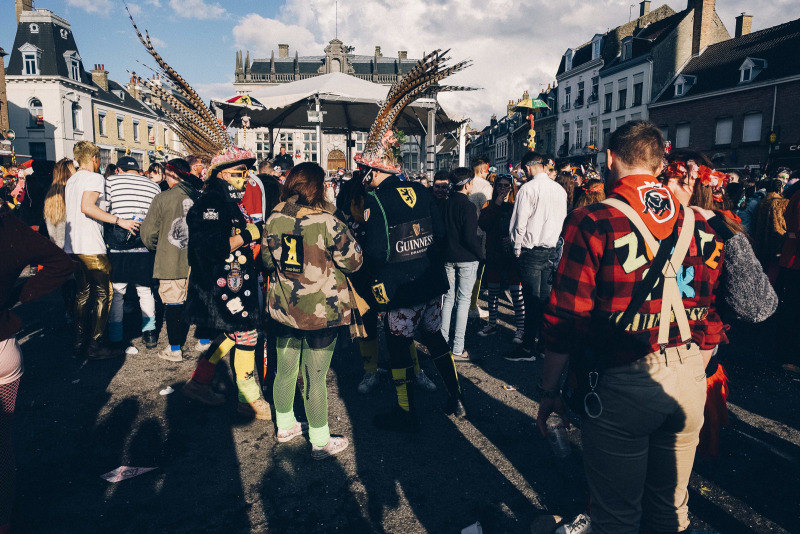 Whereas I could see families with strollers earlier in the fanfare's tail, this side of the square was packed with younger adults and teenagers.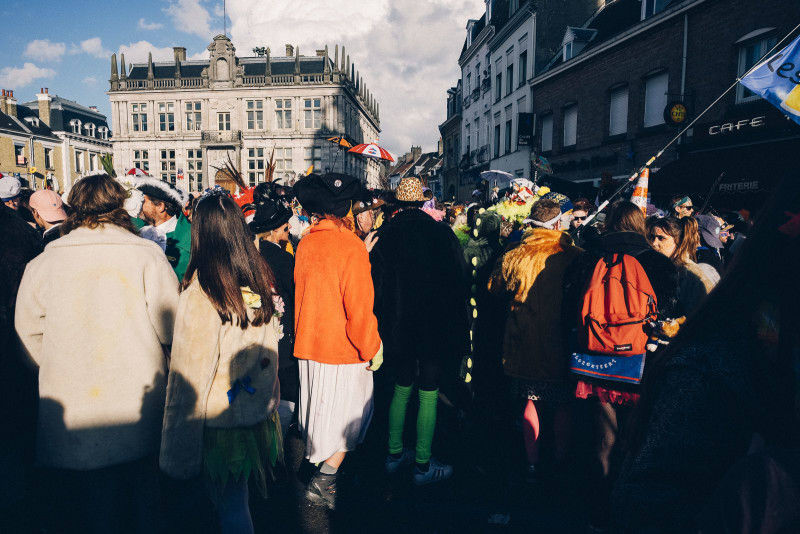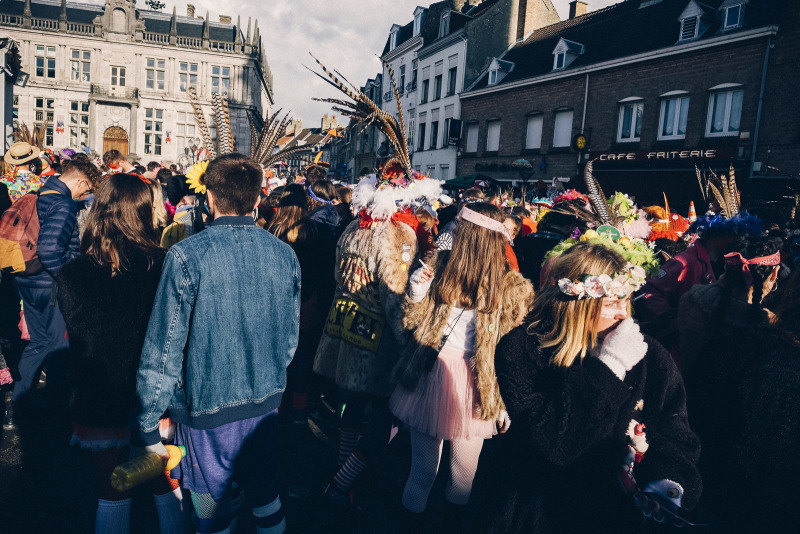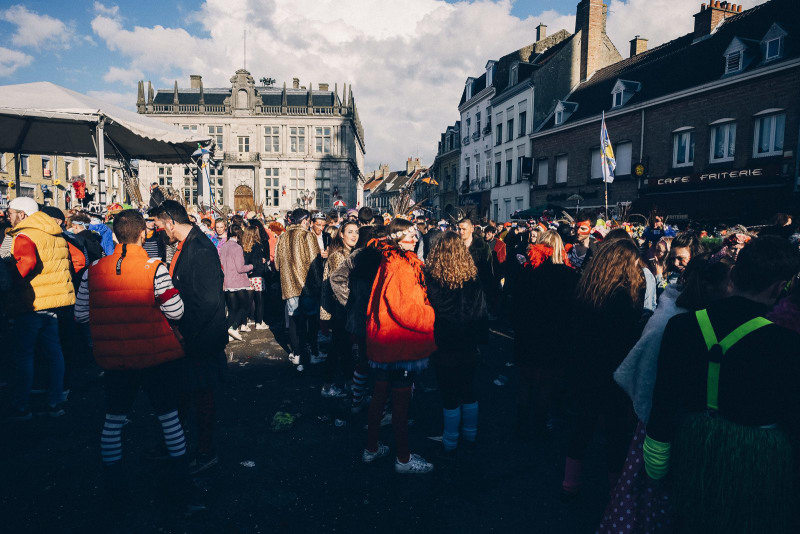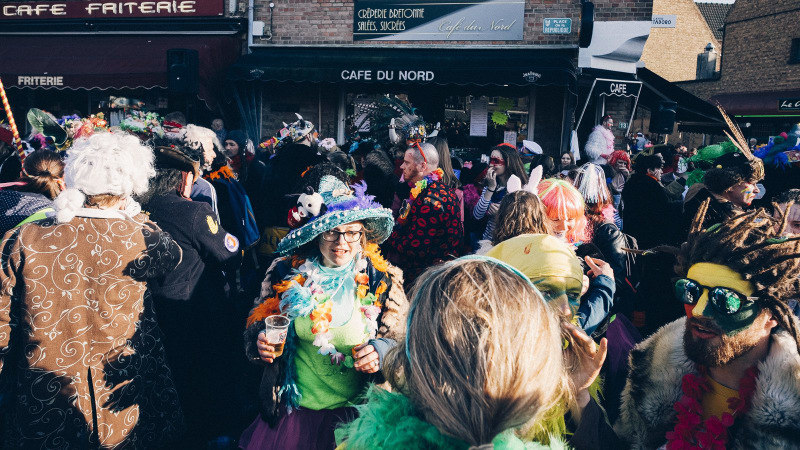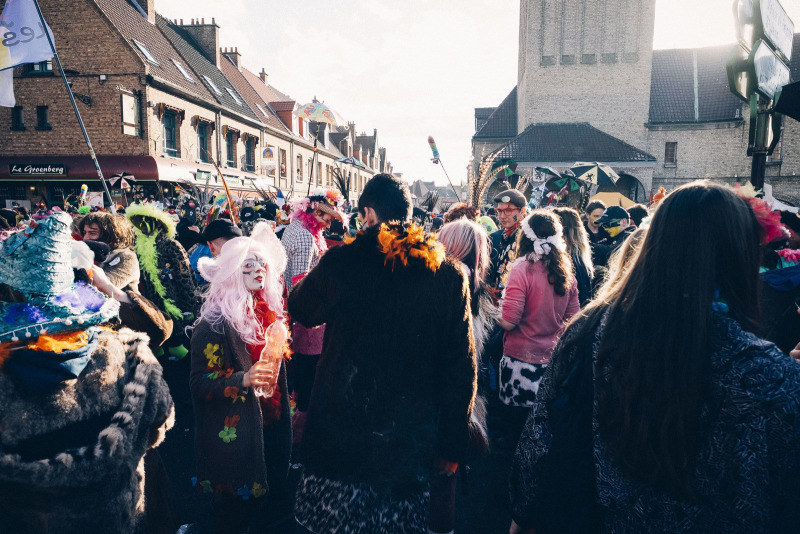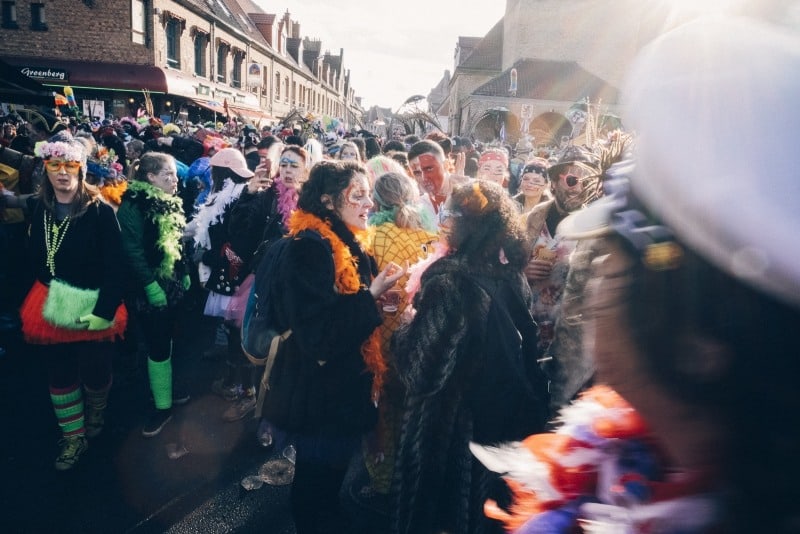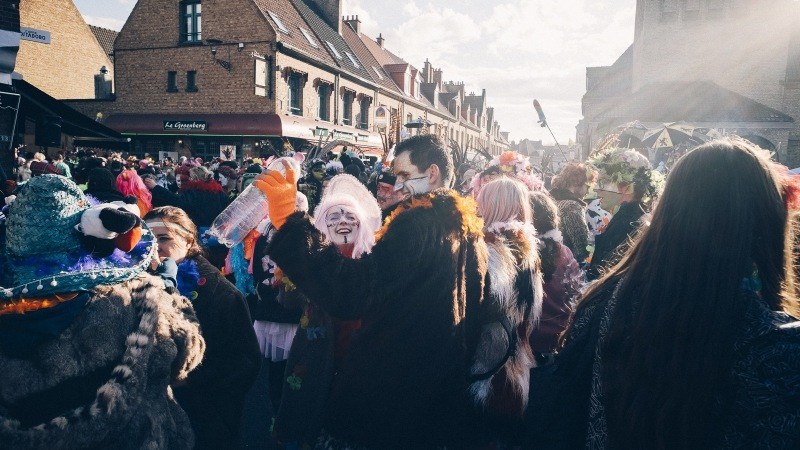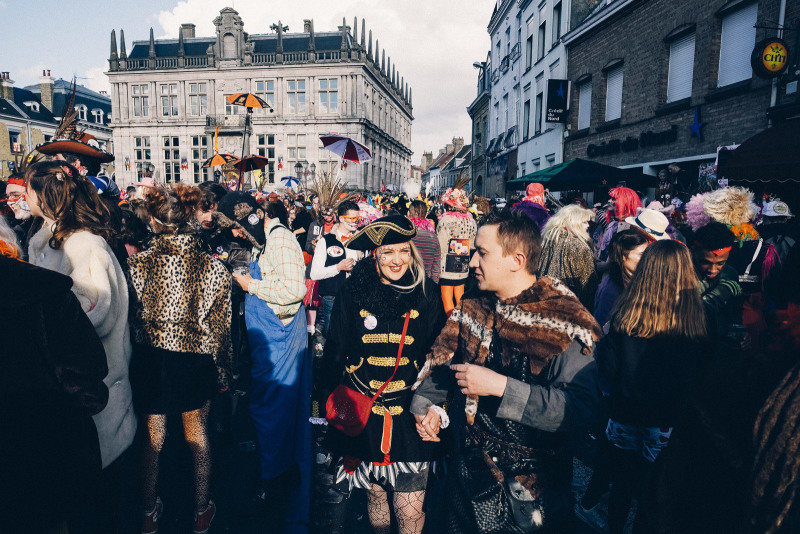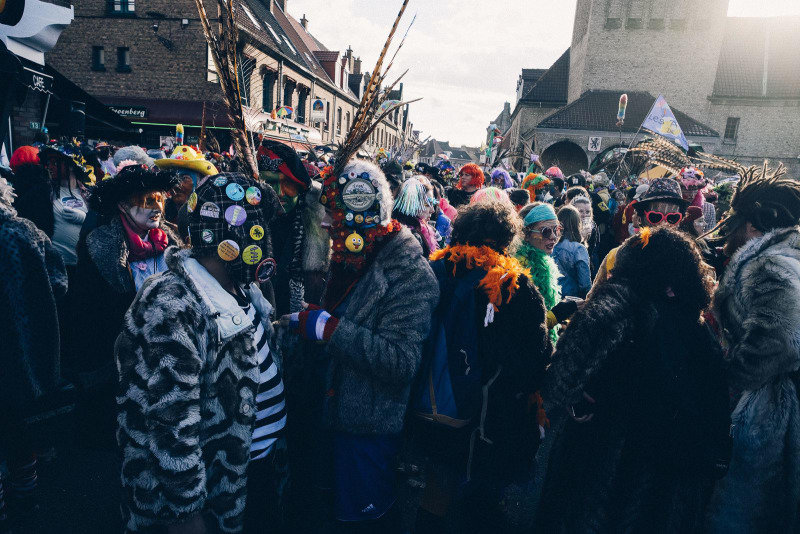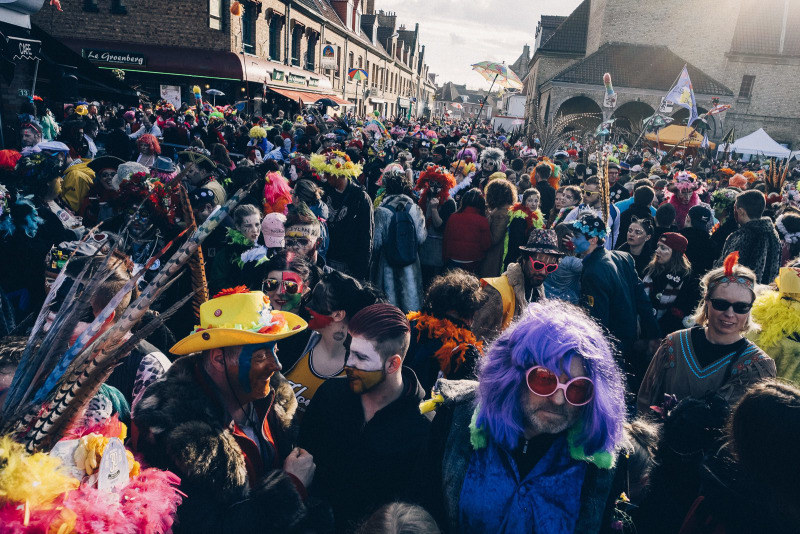 A bit further, while I was heading back to my car, the fanfare was moving toward me: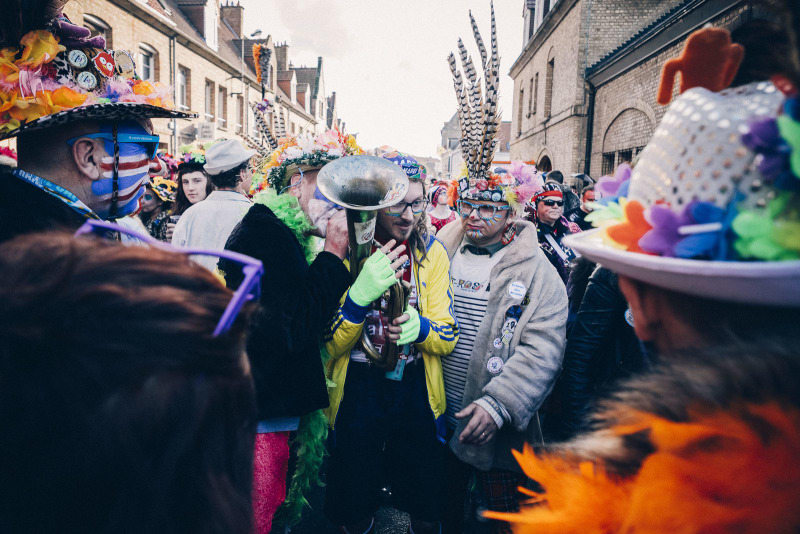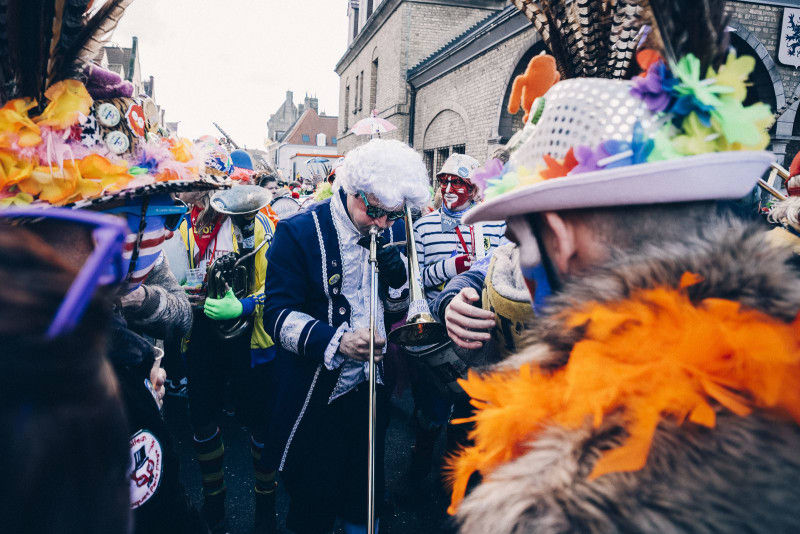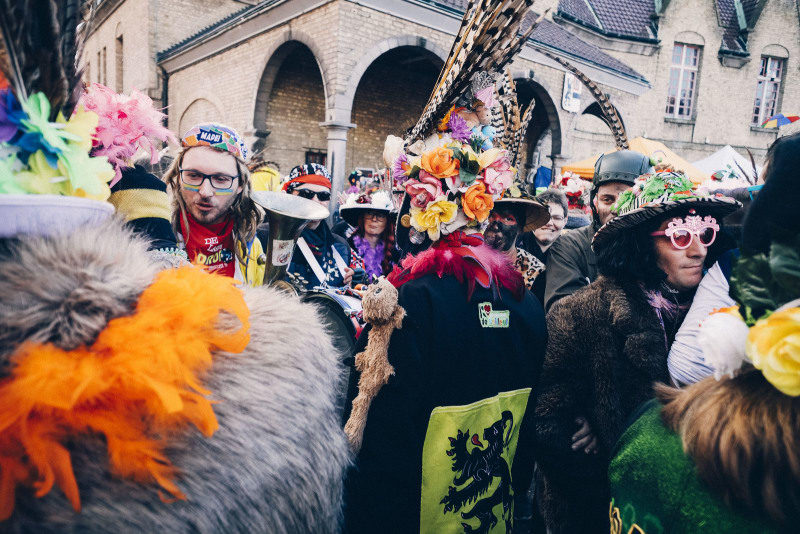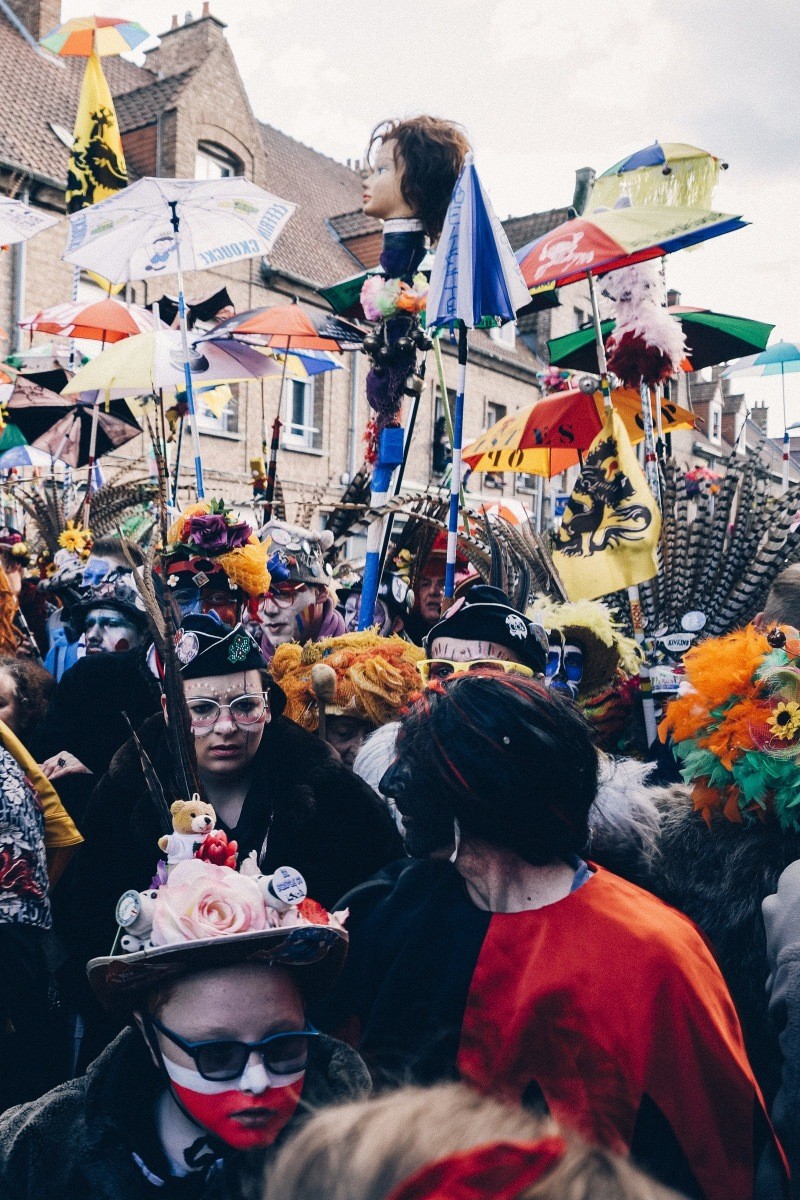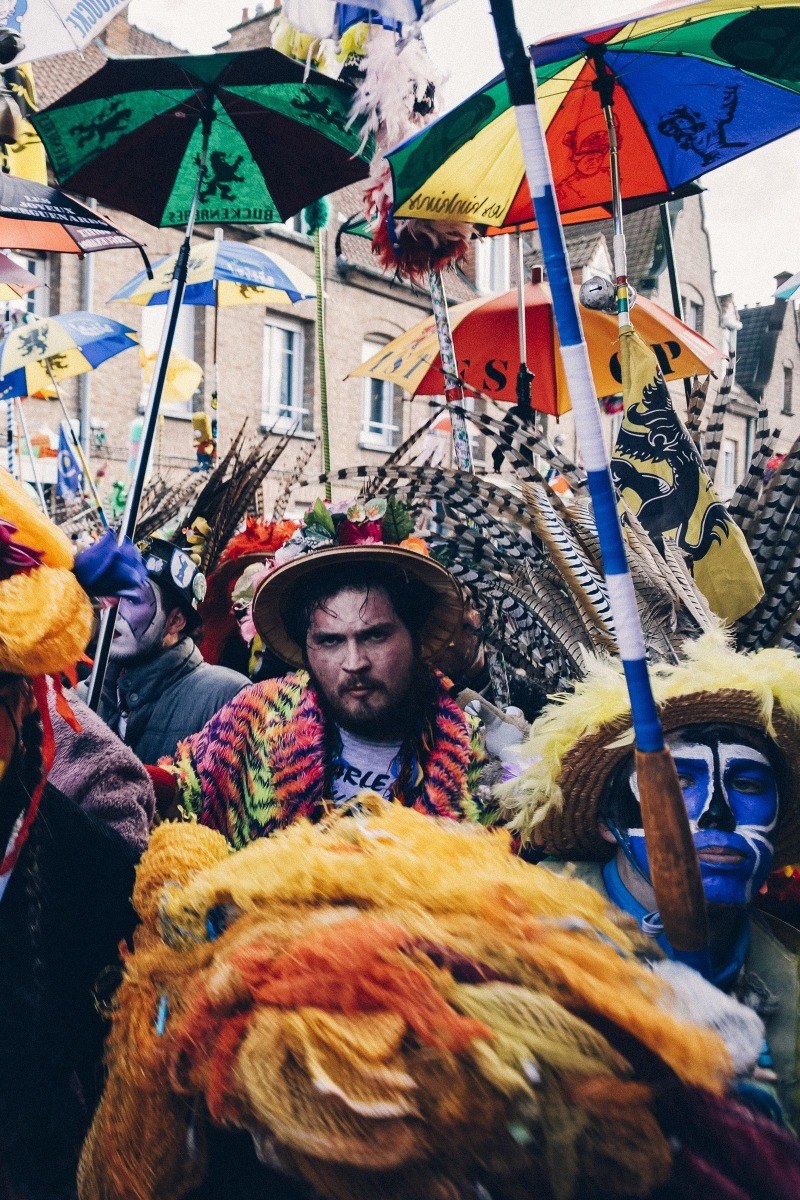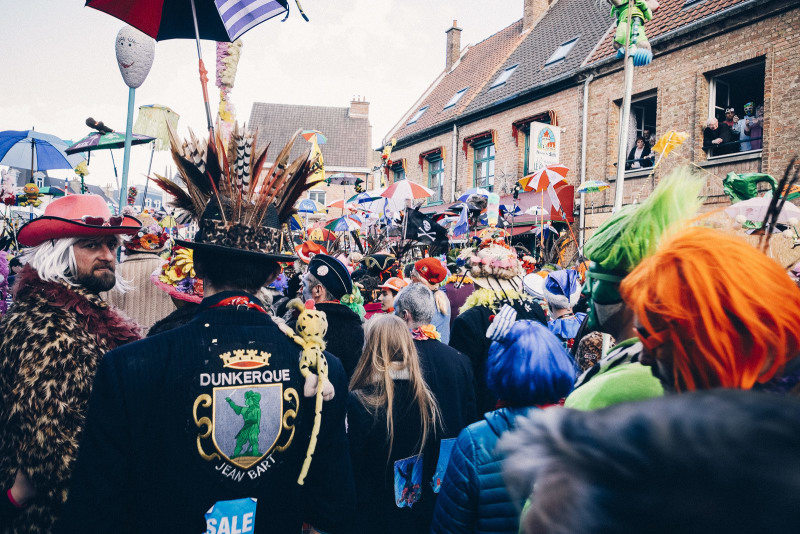 On fait chapelle ?
Funny and genuine experience: as soon as I got out of my car when I arrived, I got invited by a neighbour to party. They call that "do chapel" and it means you go to an open-house party and get free drinks and food from the host.
I could not believe this as a southerner, people here are so trustful and likeable! I was shy to get drinks because this was all new for me. The party hosts invite the street carnivalers in their house to bring the party home.
Amazing!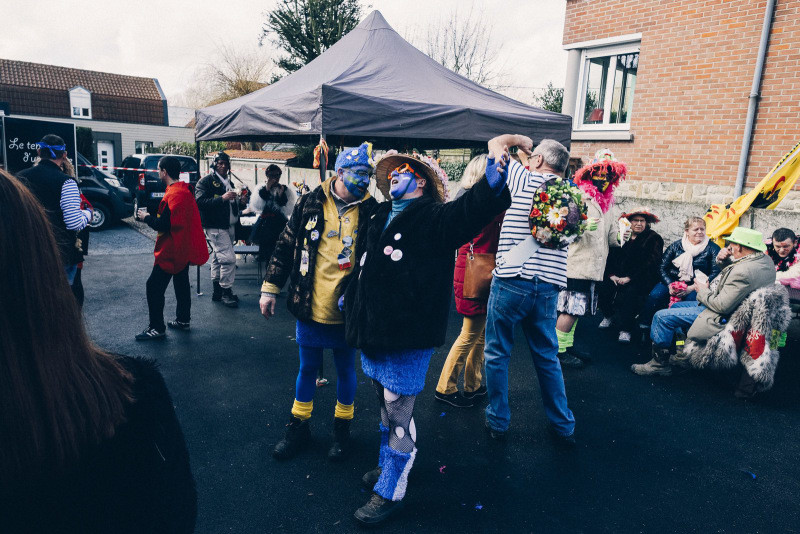 People would just get in and out with or without drums and suddently, everybody gathers up and sing!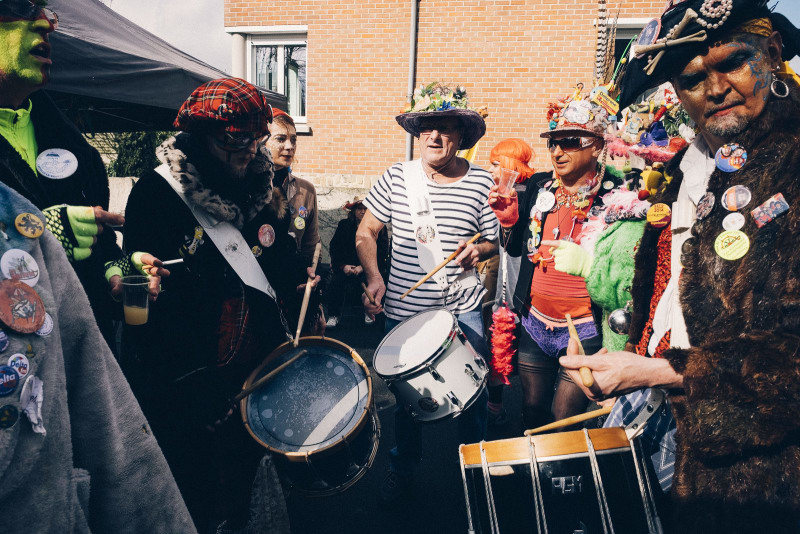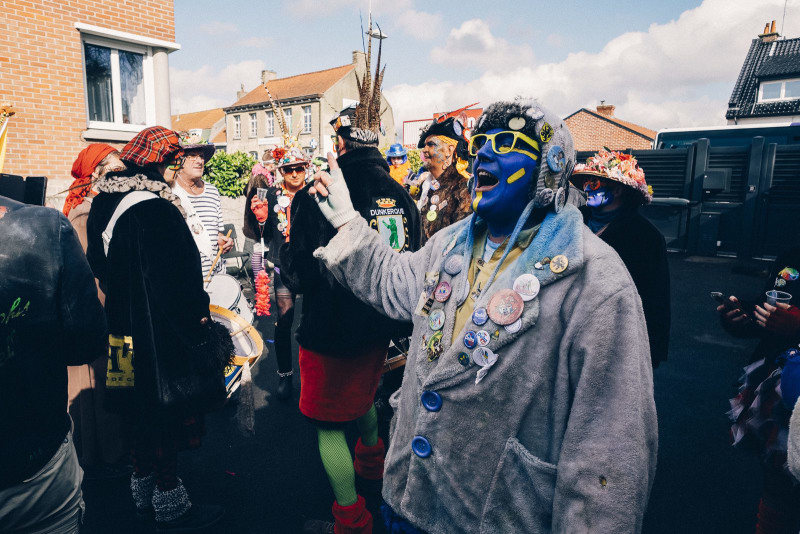 Here's the host's wife in blue: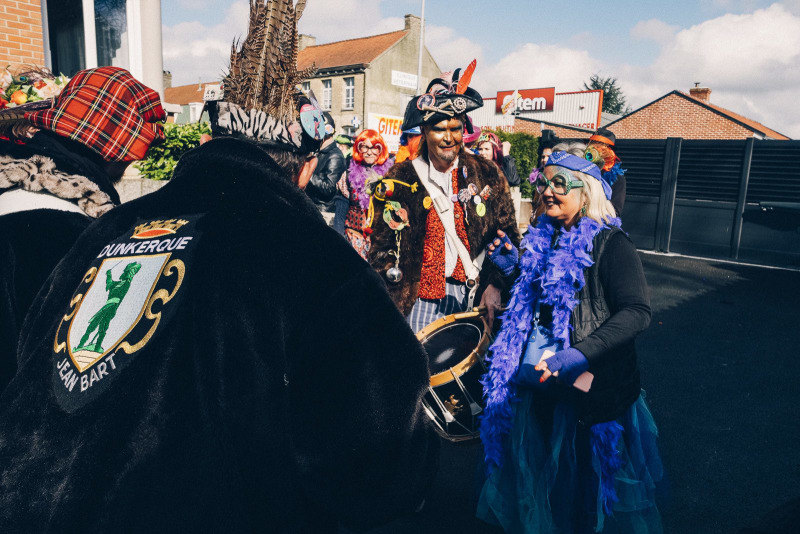 On my way out, I stole this shot from above the portal: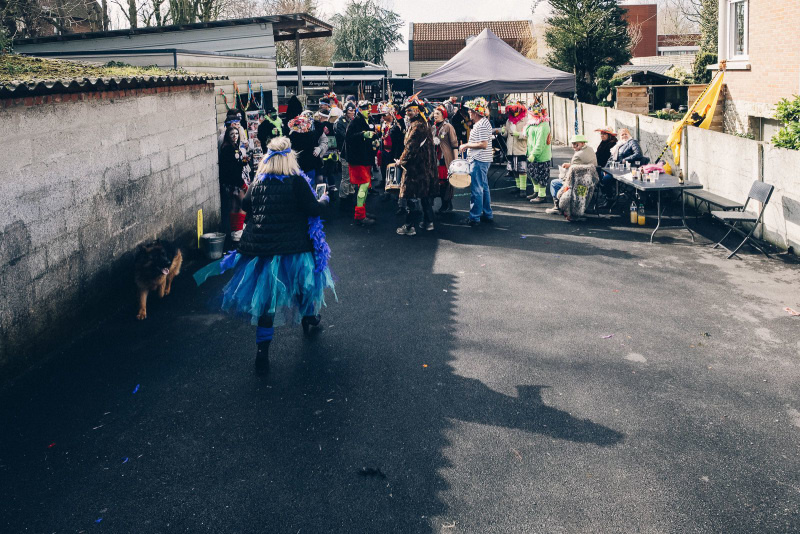 ---
This was an incredible afternoon, full of joy, sympathy, love and charity. Nobody was above anybody, no violence or vandalism. Only respect, music, fun and a common passion for one the best carnival I ever attended.
Thank you Bergues and inhabitants!